Whoa, Miley Cyrus Is More Covered Up Than Victoria Beckham!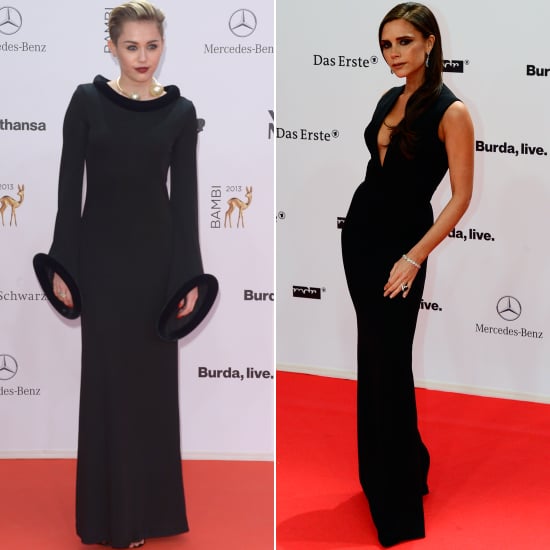 After what seems like eons of baring her midriff and getting dangerously close to exposing herself to the world's media, Miley Cyrus is looking a lot more covered up.
The singer, who as we all know has some definite opinions about fashion, showed up to the Bambi Awards in Berlin last night dressed in an ultraconservative black dress — floor-length, long-sleeved, the whole nine yards — and a gold necklace accentuated with gigantic pearls. Cyrus was so covered up that she showed even less skin than Victoria Beckham, who also walked the carpet and whose own designs tend to be, well, covered up.
Click here to see up-close views of both Cyrus's and Beckham's red carpet looks.