Why Jil Sander Is Leaving Jil Sander For the Third Time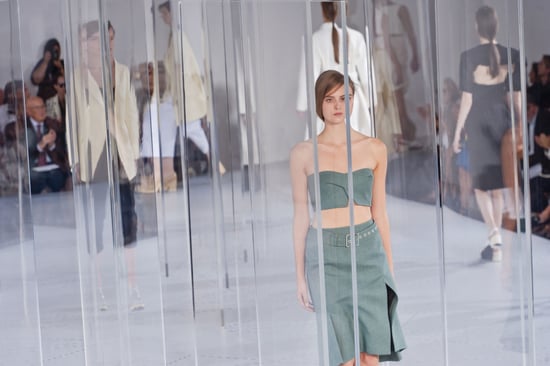 Jil Sander announced on Thursday that she's leaving her namesake brand again for the third time.
WWD reports that Sander is making yet another departure from the house, which she founded in 1968, for "personal reasons." Her Spring 2014 collection, seen above, was her last offering for the house. Autumn 2014 will be handled by an in-house design team.
"On behalf of the group, I want to thank Jil Sander for her remarkable contribution to the brand over this period," said the brand's CEO Alessandro Cremonesi in a statement. "Her outstanding design and creative leadership have been crucial in reinforcing the brand and positioning it to foster further prosperous growth."
Luckily, the third time doesn't feel like the first time. After selling 75 percent of the brand to the Prada group in 1999, Sander clashed with the group's CEO Patrizio Bertelli and left just a year later. She returned to the brand again in 2003 but lasted about a year before she called it quits again.
For a few years, Sander focused on special projects, like her +J collaboration with Uniqlo. She returned to the house in 2012, replacing outgoing creative director Raf Simons, who was named creative director of Dior shortly thereafter.