Why You Should Break That Hair-Washing Addiction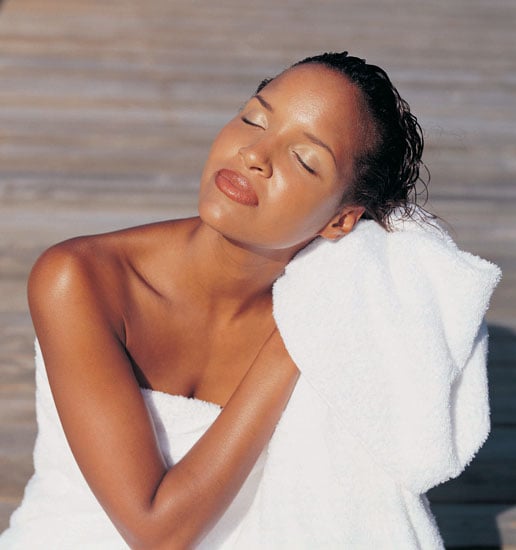 If your hair has been less than lustrous as of late, factors such as cold weather and excess toweling can be the culprits. Daily shampooing, however, can also be the cause of dull, dry-looking strands. That's why John Ryan, hairstylist and owner of Festoon Salon in San Francisco, advises his clients to skip the washing every single day.
The reason? Natural oils provide shine and protection, therefore making the hair look healthier and more radiant. And by busting out of the shampoo-each-day routine, you'll likely even notice that your hair styles even better with its natural oils intact. Additionally, since oil production reduces with aging, you'll also likely notice you won't even have to wash nearly as often with each passing birthday.
Skipping the shampoo step every day, however, "doesn't mean you have to be unhygienic," Ryan explains. In fact, you can still get it wet and add styling products as needed. "I sell a lot of dry shampoo," he quips. So just think: a few weeks back we all scoffed after discovering a video from the 1950s suggesting that women wash their hair every other week. Although that may be a tad extreme, maybe they were on to something with their anti-rinse, -lather, and -repeat mantra.


Source: Why You Should Break That Hair-Washing Addiction