Why You Shouldn't Wash Your Face With Soap
Why You Might Not Want to Wash Your Face With Soap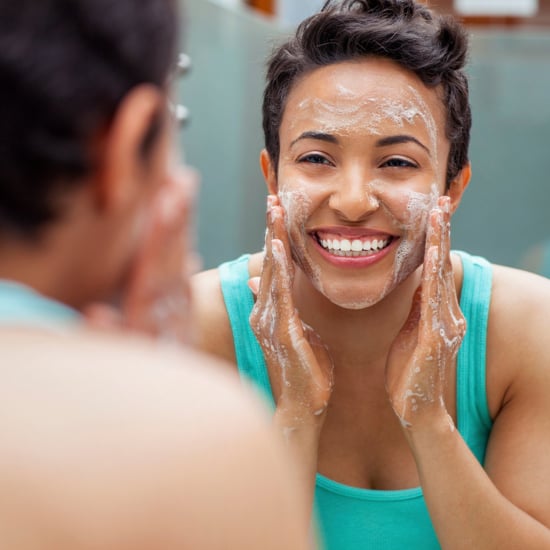 Sure, your mother always demanded you wash your face with soap, but bar soap might not be the best option for daily cleansing. The average soap has an alkaline pH of seven, while balanced skin is about 4.5. Ingredients like sodium lauryl sulfate create the foam the gives you that clean (or tight) feeling. Soap, however, can strip away the natural oils your skin needs, therefore leading to a misbehaving complexion. Discover your soap alternative when you keep reading.
For oily/acne-prone skin: Choose a gel wash to help eliminate oil. You can also try an oil cleanser, like Boscia Cool Cleansing Oil ($26), which will work to dissolve the oil on your face. Toners are another option to clear up shiny skin, but the astringent properties can be very drying, so use them in moderation.
For normal/combination skin: Reach for a beauty bar (which is not soap) such as Dove Beauty Bar ($11). There are also castile- and vegetable-based cleansers that come in bar form. If you're on the go, cleansing cloths are a great alternative.
For dry skin: The creamier the better for drier-skin types. Look for a product that doesn't foam but restores moisture. Lancôme Milky Creme Cleanser ($30) is an excellent option for combating flaky, dehydrated skin.