Would You Buy Designer Luggage?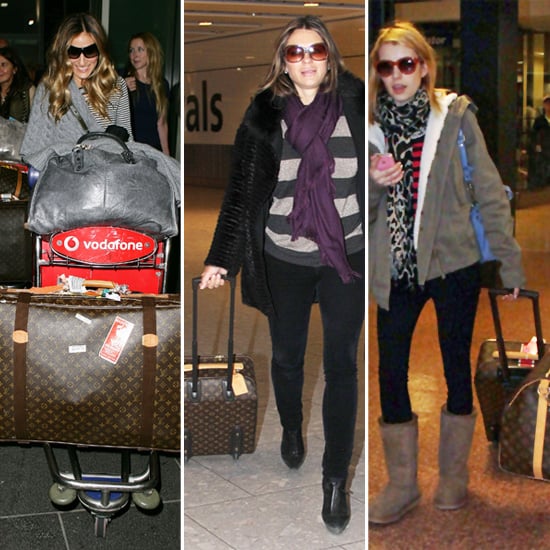 Celebrities are often spotted at the airport, despite their best efforts to travel incognito. One dead giveaway are dark sunglasses and designer suitcases. Check out Sarah Jessica Parker pushing not only a large Louis Vuitton valise, but a giant grey Balenciaga tote too. Then there's Elizabeth Hurley and Emma Roberts, both seen earlier this week dragging along their LV carryalls suitable in size to fit in the overhead compartment of an aircraft.
Designer luggage is an expensive luxury that looks nothing short of fabulous! Do you own, or would you ever consider shopping for a high end suitcase?