Would You Carry a Handbag Made from Elephant Dung?
Would You Carry a Handbag Made from Dung?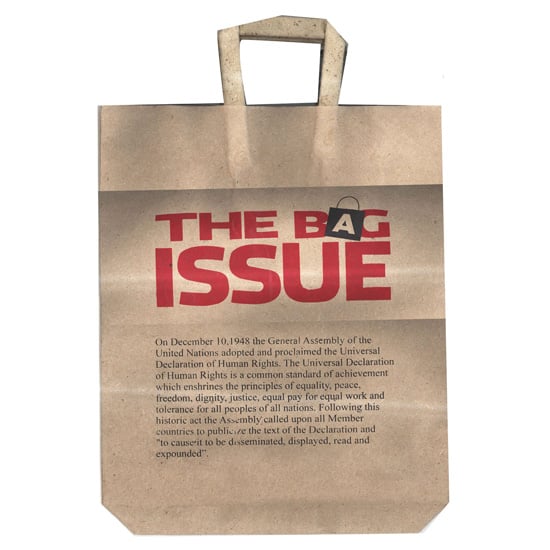 Of all the crappy bags on the market, Sting and Trudie Styler, are really pushing the sale of one made from actual elephant dung and banana skin fibres. In case you're wondering if the two of them have gone bananas, just hold onto your skirts — there's a wonderful explanation behind all of this. The bags are made by women on low wages and are affiliated with the Mukti charity, which Trudie has been a part of for over a decade. They are featured in Britain's Big Issue magazine which benefits the homeless. The Big Issue is putting out "The Bag Issue" where the money earned from sales, goes towards Indian orphans from Karm Marg, a shelter for homeless children living in Delhi. Trudie said,

"There's a synergy between the Bag Issue and the Big Issue. Both Big Issue vendors and the children at Karm Marg are working their way from the streets. They want to make their own destiny and hold their head up. This gives them self esteem, helps foster communities and enables them to support their own lives."
Now that you know more about the derivation of these bags, are you more apt to get one?