Would You Be Interested in Buying Fashions Designed By Rihanna?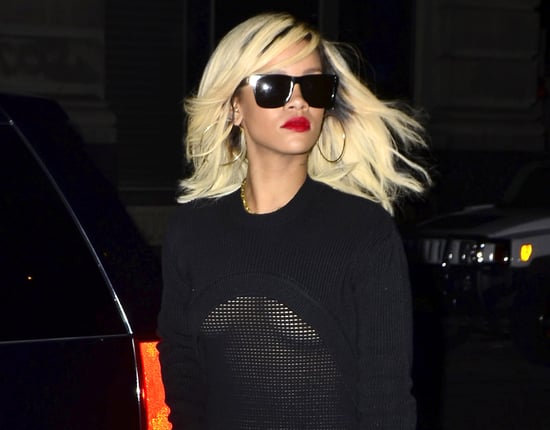 In November, Rihanna worked with Emporio Armani to to create a line of lingerie, jeans and t-shirt's, and apparently she loved the process so much that she repeated her collaboration with them. Now however, it appears that she's gearing up to launch her very own range. This weekend, she told US TV and Radio personality Ryan Seacrest,

"I'm really pursuing a fashion line of my own. I want to design. This is also a road that I want to earn it. So I'm working with designers. Designers that I respect, and [fashion] companies that I respect. I want people to really trust me before I just say 'Buy it, because it's mine.'"
I don't know about you, but I'd be very excited to see what Rihanna has to offer. With her ever-changing hair colour and her daring stage and street ensembles, I'd be sure bet to believe a clothing range from Ri Ri would be creative, colourful and exciting to say the least. Perhaps it was her inspiration from London Fashion Week that has me wondering if she'll collaborate with a British designer, or work on something entirely her own. Either way, would you be interested in buying clothing designed from Rihanna?