Would You Wear Bright Coloured Jeans?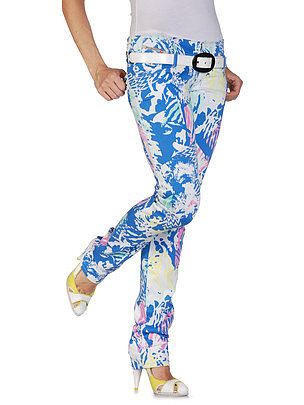 Okay, maybe not quite this bright but there are a lot of red, green and bright blue jeans currently available from high end designer to bargain High Street stores. The look has developed from last summer's penchant for Nu Rave where all the cool kids were wearing skinny red jeans with neon print t-shirts. This season the trend has relaxed slightly with harsh skinnies out and more flattering wide legged jeans in.
Model of the moment Agyness Deyn sported a funky green wide legged pair last Spring, with a similar version are now available from French Connection. Would you wear bright coloured jeans? Or is it a passing-trend too far for you?