Are You Into the Return of the Monokini?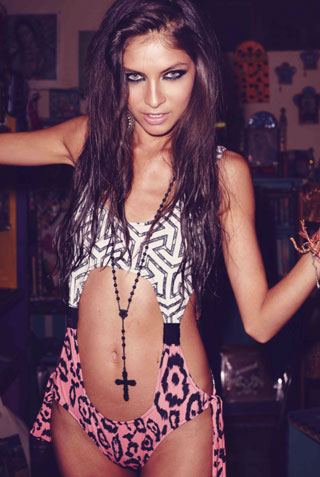 When I saw this photo of the hot new Tavik Swimwear 2011 Summer Collection, I thought I was back in the '80s again. Around the time when Madonna came out with "Like a Virgin," I was wearing monikini bathing suits to pool parties for my grammar school graduation.
However, I haven't seen them around much since with the tummies cut out like this, but think they are quite sexy and attention getting if you have the confidence to rock that look surfside.
I'd be into checking out this season's latest monokinis. In fact, I've gathered a few below for you to view, too. Vote to let me know if you'd be into wearing a monokini on your next holiday.