Will You Be Wearing a Jean Jacket This Season?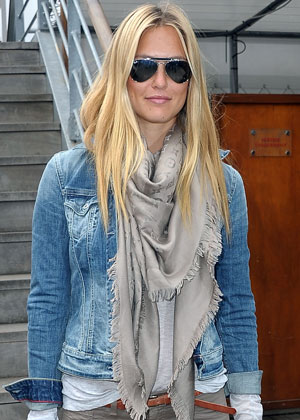 The jean jacket is back with a vengeance this season. I just saw one as I walked by Warehouse on The King's Road and couldn't believe my eyes. I still have mine somewhere in the house from when I was 16, believe it or not, so I will be digging it up this weekend to see if it still fits.
I saw it paired with a cute leopard dress in the store, and check out the adorable Bar Refaeli at the French Open last weekend rocking hers with a scarf and cute khaki pants.
Below are some jean jackets in stores now for you to shop. Do you think you'll buy one for this season?