Be Your Own Model Scout at Topshop
Has reading our Graduate Fashion Week coverage left you yearning to be a model but not sure where to start? Well, instead of waiting for Sarah Doukas (founder of Storm) to knock at your door why not stage your own shoot at Topshop in the Helmut Netwon photo machine! The machine landed instore on Tuesday and has already proved to be an enormous hit.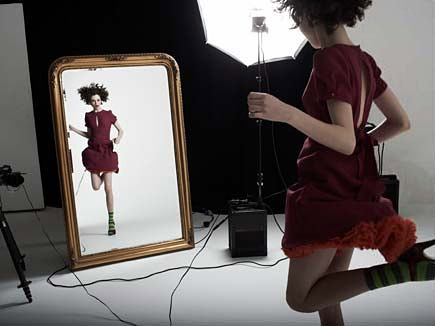 Newton developed his Newton Machine in the early Seventies and now Topshop have paid homage to the classic photographer with their own version at the Oxford Circus flagship store. Shoppers can use the machine for free with nail touch-ups by Nars and a rack of TopShop clothes at their disposal. The stylish photos will then appear on the Topshop website. Check out some of the images here in the Topshop gallery.
It will be in London until Sunday 15th before travelling to Manchester (17th-22nd) and Dublin (17th-22nd).