Yves Saint Laurent Musical Planned
Are You Excited for a YSL Movie?
Last Summer we sadly lost one of the greatest names in modern fashion history as Yves Saint Laurent died of brain cancer at his home in Paris. His is widely credited with reinventing womenswear and is arguably one of the members of fashion's holy trinity (along with Coco Chanel and Christian Dior). His life and work are so intriguing that French signer Alain Chamfort and songwriter Pierre-Dominique Burgaud are working on a musical about his life. It will include Yves rise to fashion fame from his early days working at Christian Dior. Pierre Bergé has already heard some of the songs and commented, "They are very good. They are moving." Are you excited to hear about these plans, or is it too soon?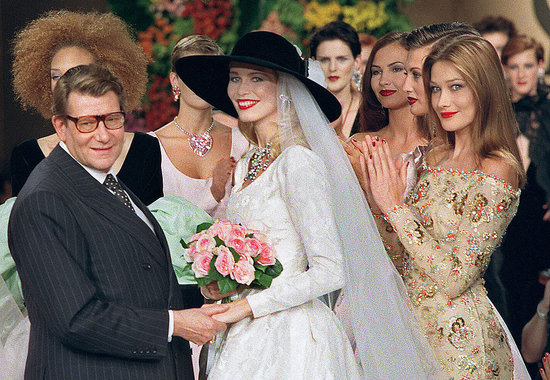 Source