Zara Phillips Wears Bobbi Brown Makeup on Her Wedding Day
Get Zara Phillips Bridal Beauty Style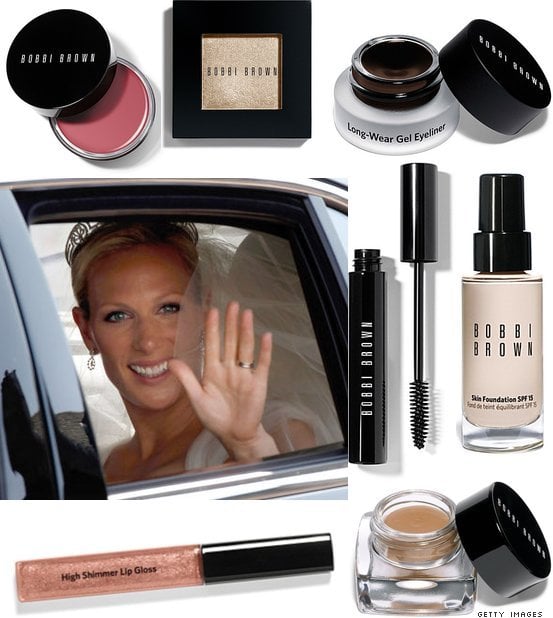 Normally, I wouldn't write about something that happened over the weekend this late in the week, but seeing as Zara Phillips-Tindall is royalty (and I can never get enough of the royals), I've just gotten the scoop on the makeup products she donned on her wedding day. Bobbi Brown makeup artist Hannah Martin dishes on the classic look she created for the bride.

"Zara is very natural and paired down with her makeup, she has stunning features, beautiful skin, lovely big eyes and great cheekbones, so the makeup was easy. For her wedding, I evened out the skin tone, defined the eyes to make them standout, and added a little highlighter to the cheeks with a soft pink blush. I kept the makeup classic and flawless with neutral golds and browns on the eyes, and made it a little smokier for the evening. I used just enough to last her through the day into the evening."
Hannah suggests using a loose powder over foundation to set the skin and then adding a touch of bronzer for warmth. Then, use a rosy colour on the apples of the cheeks and make sure eyes, brows and lashes are defined. Try a subtle metallic shadow on the lid in conjunction with a highlighting shade, and finish the look with a soft pink lipstick topped with a brightening gloss. My my, those royals sure like Bobbi Brown products. Kate and Pippa also wore the brand for the big April 29th event!