Ariana Grande's White Lace Gloves in New York City
Ariana Grande Wears White Lace Gloves . . . to Drink Wine?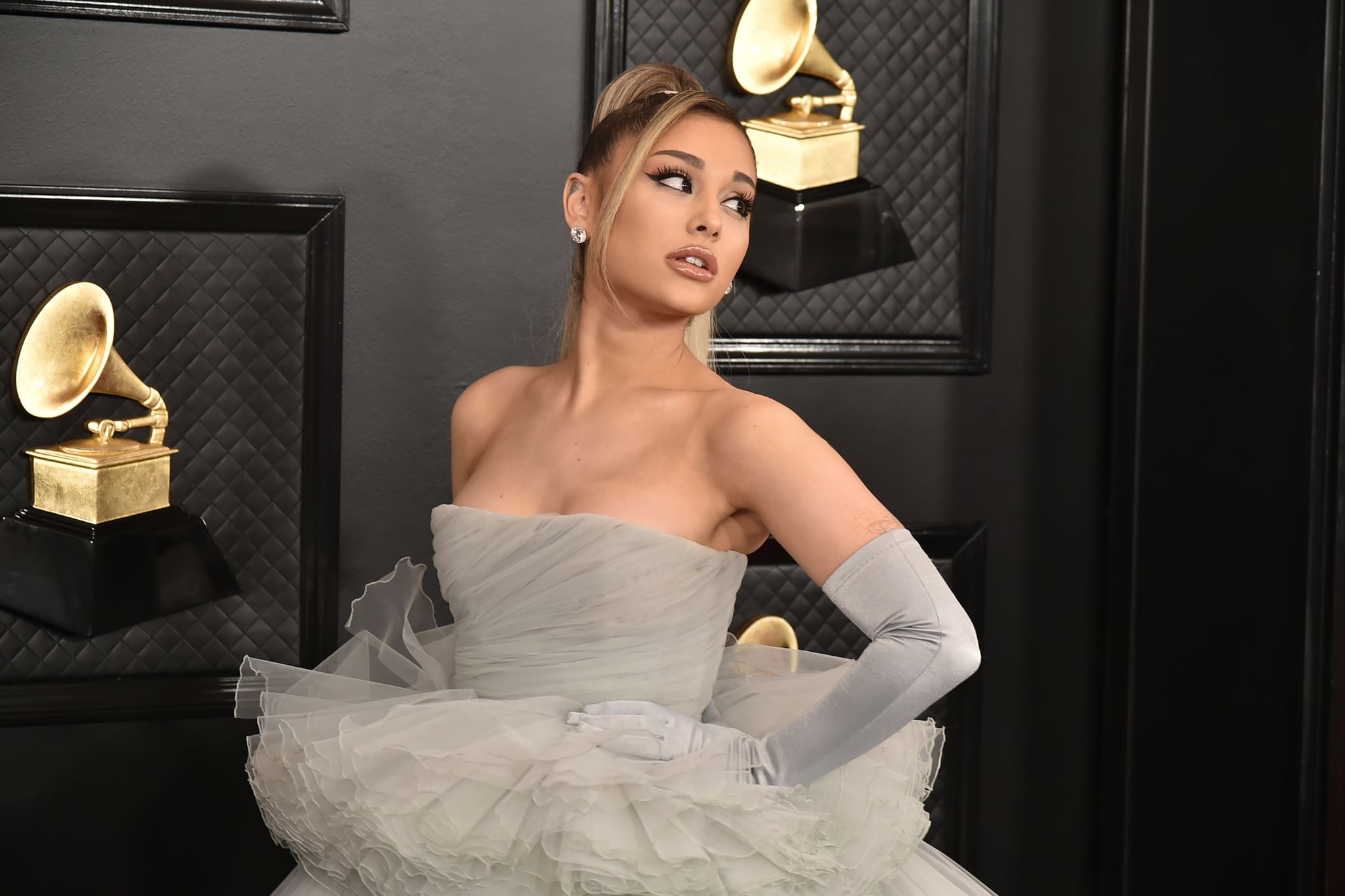 Ariana Grande is known to enjoy a quirky trend. Just a week ago, she took the "ugly" balloon heels from Loewe out for a spin, and more recently, she's been spotted around New York City rocking statement-making gloves. On Nov. 2, the singer shared a photo dump of her latest outings, which included supporting rumoured boyfriend Ethan Slater at his "Spamalot" performance and hanging out with friends like Liz Gillies. While previewing Slater's Broadway show on Oct. 31, Grande wore an oversize, chocolate brown coat with white lace gloves from The Row.
Grande looked adorable, as usual, but we have to ask: what are those gloves for, exactly? Casually sporting a $990 price tag, the hand-crocheted gloves are of short length, with a playful, scalloped trim at the cuffs. Since they're netted and have holes throughout, and don't even extend to the forearms, it's obvious they don't serve the accessory's usual purpose: warmth and protection. Its function is even more confusing upon examining the photos. She holds a glass of red wine in one, so perhaps they're offering a no-slip grip. But in another, she's blowing a kiss from her gloved hand. The delicate, vintage-style gloves are likely a sartorial choice, and honestly, perfectly fitting for her flirty style.
Opera gloves had a big moment in 2020, and their rise continued throughout the return to red carpets and award shows in the years following. While its popularity has dwindled since, Grande was actually a glove girl long before the trend and has continued to embrace the look.
She's worn gloves dating back to her 2015 world tour, where she was equipped with high-tech gloves from MiMU that changed her voice. Since then, she's switched over to the fancier statement glove. Grande has reached for a variety of opera gloves for award shows like the 2020 Grammys, appearances on "The Voice," and music videos alike. Now, she's incorporating the accessory into her everyday wardrobe.
Scroll through her photos ahead to see how she pulled off the fun trend.