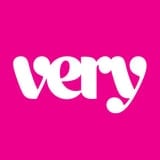 We've partnered with
Very
to show you how the right outfit can help you make the most of everyday moments.
Loungewear may be the unofficial uniform of 2020, but sometimes, an ordinary day requires an outfit that makes you feel extraordinary, loungewear or not. It's these unapologetic style choices that are helping three stylish women achieve their everyday goals and make each moment count.
From a jumpsuit comfy enough to accomplish home-improvement projects to a cosy and colourful outfit that injects energy into a work session, it's clear these outfits make each woman feel empowered and uplifted. Ahead, get to know them all and see their inspiring takes on everyday style. Who knows, perhaps they'll have you rethinking your own day-to-day outfit choices!
With so much time spent indoors this year, it's safe to say we've all partaken in a little home improvement to make our spaces more enjoyable. That's definitely been the case for content creator and stylist Berry Malinowska, who's been filling her daily free time with home decorating and DIY projects. "Working remotely has brought huge importance to how my home feels and looks more than ever," she said. "As I'm renting, I love finding new ideas on how to make my home feel amazing even on a budget. My go-to projects are my painted wall arches and patterns, which are great space-fillers and make any space stand out."
Of course, any home-improvement project requires the appropriate attire, and for Berry, that means a jumpsuit. "I love the confidence I get from wearing a jumpsuit! The silhouette gives me a very powerful vibe, while the comfort of the fit allows me to tackle any daily tasks, from painting to bigger DIY projects. Fun hair clips are also my go-to accessories for a simple outfit."
Getting outside at least once a day can do wonders for your headspace (and your body!). While most of us would probably opt for a walk around the block, leave it to style influencer and all-around cool girl Tasha Green to whip out a skateboard. "Working from home can be very isolating, and I definitely suffer from cabin fever, so getting out a few times a day is a necessity for me," she said. "I love to go out and cruise around on my skateboard because it's a great and healthy form of escapism. When I'm skating, I never necessarily have a plan, I just like to explore my surroundings, maybe find a cute new spot that I haven't discovered before, and take in some fresh air. I love the sense of freedom it gives me . . . and the endorphins are just a bonus."
And when it comes time to dressing appropriately for her daily activity, Tasha brings that sense of freedom she gets from skating to her outfit, with a look that's comfortable and practical and allows her to move freely. "I've always been a bit of a tomboy at heart, so baggy jeans, trainers, and an oversized puffer is what I feel most 'me' wearing," she shared. "It screams classic skater vibes with a bit of a chic twist. This outfit has no restraints, so it definitely adds to that sense of freedom I get from skating."
Finding daily joy and fulfillment is more important than ever these days, whether that means learning a new skill or connecting with like-minded people. For model, content creator, and mental health activist Simone Powderly, filling her cup means making the time to work on a passion project, which is launching her podcast.
Between Zoom meetings, researching, planning, and creating, most of her work can be done at home in front of a laptop. That's why it's important for Simone to dress for comfort but with pieces that will lift her mood as she's working. "This is a go-to outfit when I've got things to do and want to be comfortable," she noted. "The shoes give that pop of colour that I need to make me feel happy and energised! The cardigan feels cosy, and the joggers and oversize tee allow me to sit at my desk and move to the sofa if need be when tackling my day."
Credits: Photographers: Berry Malinowska, Tasha Green, and Simone Powderly; Visual Designer: Mia Coleman