Lena Dunham Launches a Plus-Size Collection With 11 Honouré
Lena Dunham on Her New 11 Honouré Collection — and 3 More Affordable Stores She Shops Plus
As POPSUGAR editors, we independently select and write about stuff we love and think you'll like too. If you buy a product we have recommended, we may receive affiliate commission, which in turn supports our work.
Since breaking onto the scene for her HBO TV series Girls, Lena Dunham has been very public about her life journey on Instagram, specifically opening up about her relationship with her body, her ongoing battle with endometriosis, and the resulting decision to have a full hysterectomy. The star, also a lover of fashion, has made many statements on the red carpet through the years, like when she showed up to the 2014 Emmys with then-boyfriend Jack Antonoff in a cascading ombré Giambattista Valli skirt and platinum bleached bob, or at the Met Gala in 2017, when she settled on a punk-rock gingham Elizabeth Kennedy gown, or in 2019, when she and costar Jemima Kirke channelled fetishes from Christopher Kane's runway. One thing Lena is not, when it comes to her personal style, is reserved. So her new five-piece collection for luxury retailer 11 Honouré might confuse you at first. It's decidedly simple.
"We don't stop loving clothes or having unique styles just because the world desexualizes and dehumanizes plus bodies."
11 Honouré has served as a direct-to-consumer etailer since 2017. CEO and founder Patrick Herning works with designers such as Jason Wu, Altuzarra, Christian Siriano, Diane von Furstenberg, Mara Hoffman, Rachel Comey, and Jonathan Simkhai to craft pieces for the shopping platform in extended sizes (12+), although the higher price range for the items means most people can really only afford to save up for an occasion piece or two every once in a while. Lena's collection, however, retails from $98 to $298, which is a bit more refreshing to see, and it includes a skirt, matching blazer, dress, tank, and silk shirt. Lena was inspired by her parents when it came to branding, naming the products after places she watched her mother's bold style come to life in SoHo in the '80s and '90s and incorporating one of her father's floral graphics onto the midi dress with help from 11 Honouré Design Director Danielle Williams Eke.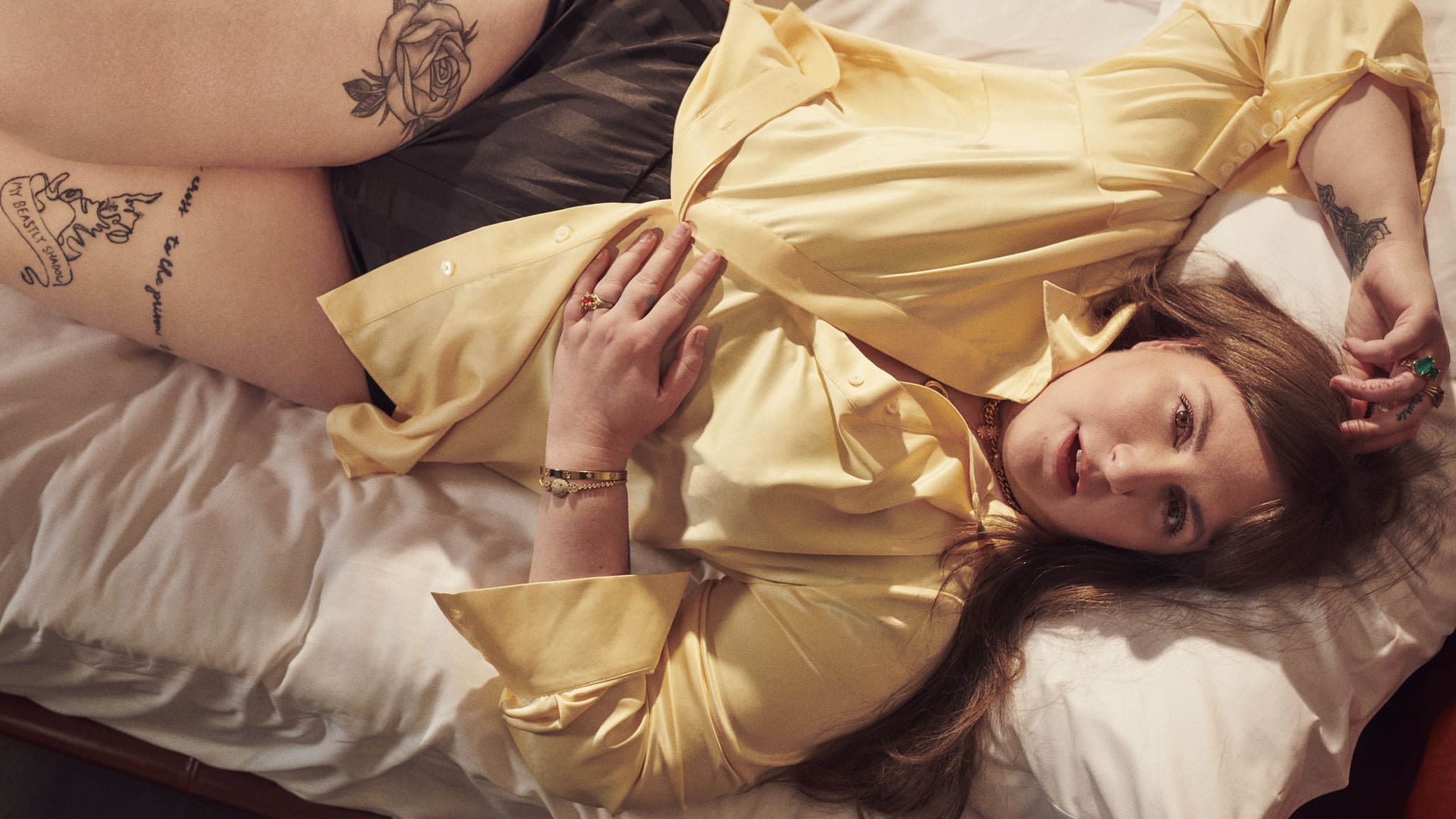 With the release of the line comes mixed reviews and critiques about how Lena has spoken out in the past, either positively or inappropriately, and a whole new press release full of lengthy quotes about how her understanding of body positivity has paved the way for this range.
"I have made it my mission as a customer and now a creator to really haunt every corner of the web that caters to women with curvy bodies and the thing I find is that companies think we either want to dress like we are headed to the club or like we are grandmas, and Patrick gets that there are as many fashion-loving plus women as there are straight size women. We don't stop loving clothes or having unique styles just because the world desexualizes and dehumanizes plus bodies. So with this collection, I wanted to offer pieces that any woman could feel powerful, playful and herself in, and that could supplement her other pieces to elevate her everyday style and make her feel like her body is as valuable as anyone else's," Lena said.
Ahead, we took the time to ask Lena how she shops for clothes that make her feel confident and what she hopes her collection for 11 Honouré, which could potentially expand into a second drop, does for women. Read the exclusive interview for POPSUGAR, check out the campaign images, then click through to shop at 11 Honouré.