Old Navy Straw Bucket Hat Review With Photos
This $25 Straw Bucket Hat Is My Favourite Summer Accessory
As POPSUGAR editors, we independently select and write about stuff we love and think you'll like too. If you buy a product we have recommended, we may receive affiliate commission, which in turn supports our work.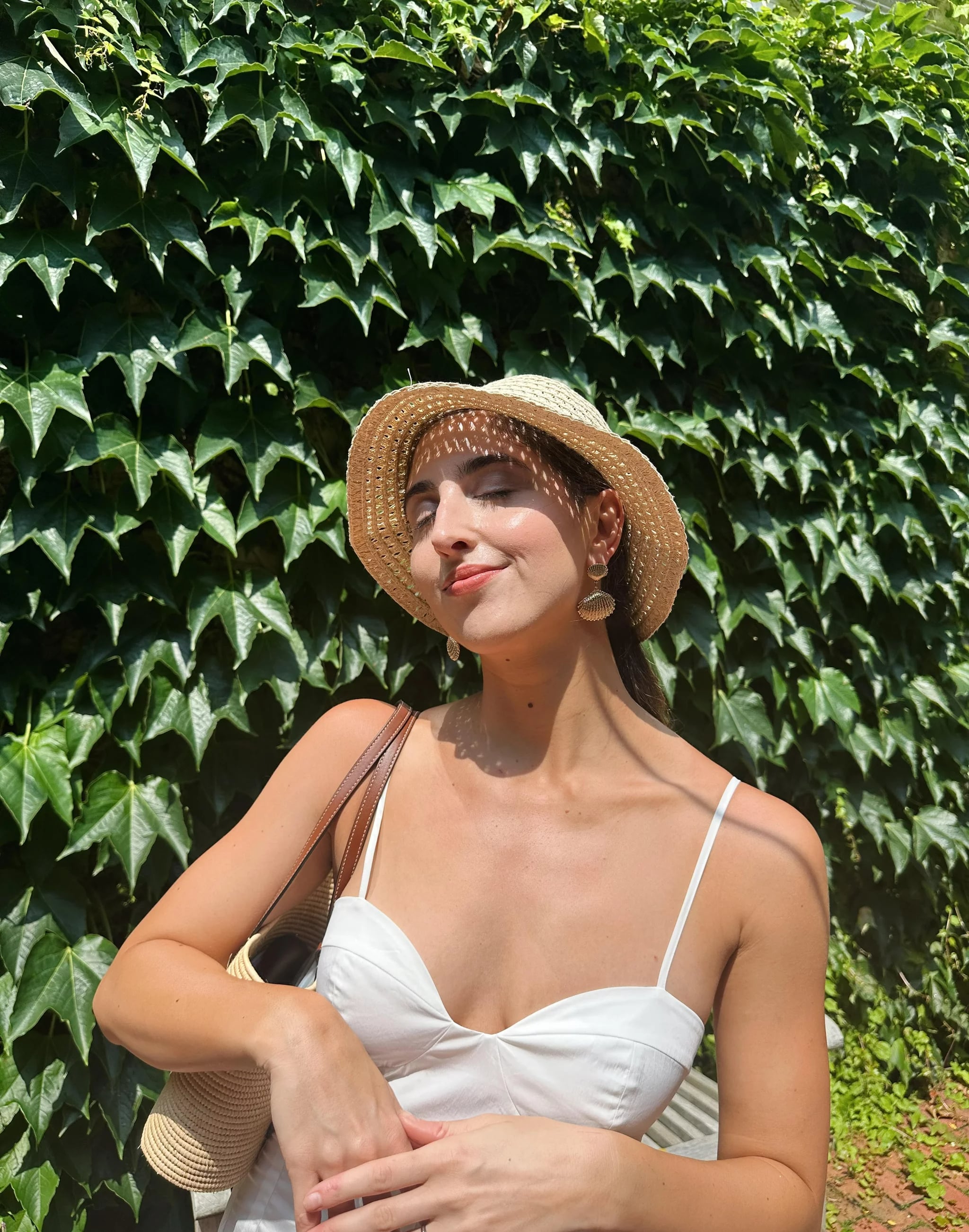 Ever since I spotted influencer Lunden Rose Stallings rocking a chic straw bucket hat on Instagram, I've been on a mission to find one for myself. I snapped a screenshot and used Pinterest lens, which led me to the Old Navy Straw Bucket Hat ($25). While I can't guarantee it's the exact same design, it definitely captures the same vibe, prompting me to impulsively (yet confidently) add it to my cart. Fortunately, my past experiences with the retailer have been overwhelmingly positive, as I find myself ordering from them more frequently than I'd care to admit and I seldom end up disappointed. Ahead, I'll delve into all the details you need to know about this hat and help you decide if it's the perfect addition to your summer wardrobe as well.
What I Love About the Old Navy Straw Bucket Hat
Although it may seem like a simple reason to adore this bucket hat, I love it because it effortlessly enhances all of my summer ensembles. The textured open-weave design is equal parts stylish and comfortable. I paired it with a white dress, a straw tote, and my new favourite seashell earrings and discovered that the hat unified the look.
Another thing I appreciate about it is that it's easily packable. I ordered it to my apartment in Minnesota and threw it in my carry-on to bring on a summer trip to Rhode Island. Unlike rigidly structured hats, this one features a floppy shape that guarantees it will retain its form, even if you cram it into an overstuffed bag for a lengthy flight, just like I did.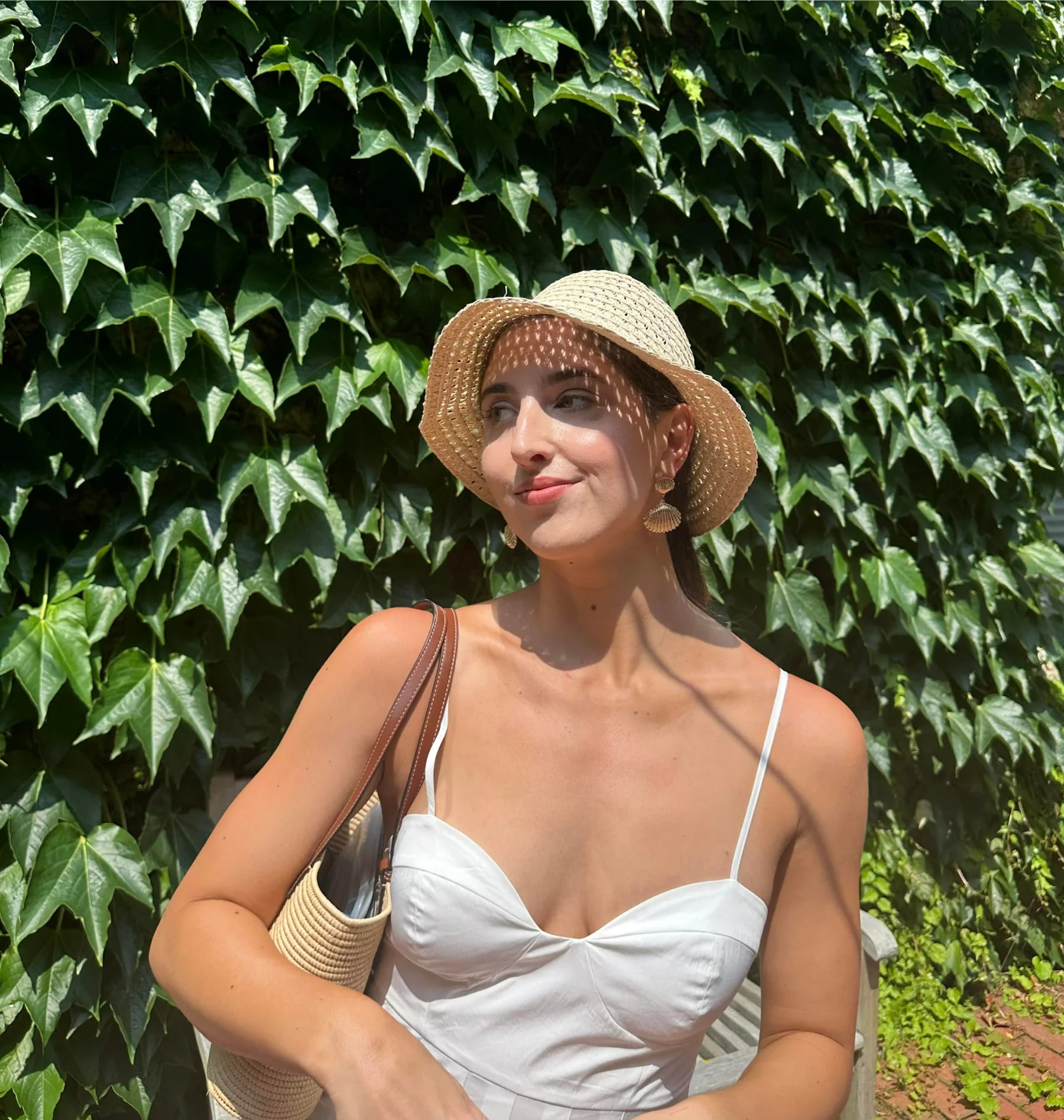 What's Worth Noting About the Old Navy Straw Bucket Hat
An important aspect to mention regarding this bucket hat is its availability in two sizes: S/M and L/XL. According to the brand, the former is recommended for individuals with a head circumference of approximately 23 inches, while the latter is suitable for those with a head circumference exceeding around 23 5/8 inches. Although the distinction between the two sizes may seem negligible, in hindsight, I realise that opting for the larger size would have been better for me. As it turns out, my head could have benefited from that additional 5/8 of an inch, but it still does the trick.
If you're not 100 percent sure the bucket-shaped silhouette is best for you, the brand has other options as well. There's the Wide-Brim Straw Sun Hat ($23) featuring a closed weave and the Straw Sun Visor ($23), which one of our editors fell in love with last summer.
Who Is the Old Navy Straw Bucket Hat For?
This Old Navy Straw Bucket Hat is best for those like me who are looking for a versatile summer accessory that works with just about any outfit. There are numerous higher-priced alternatives on the market (including designer versions), but this one's a great option for those prioritising budget-friendly pieces.
Additional Details About the Old Navy Straw Bucket Hat
The brim is 2.75-inch tapered brim.
It's made of 100 percent paper straw.
It comes in two colours: cream and natural.
Image Source: POPSUGAR Photography / Marisa Petrarca