On our Radar: Eva Green Named International Montblanc Ambassadress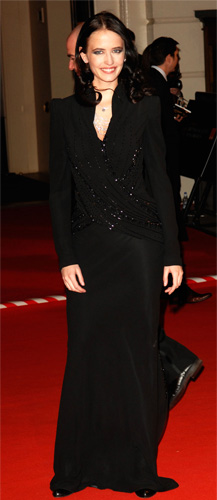 Sunday was a busy day for Eva Green as it was not only the 2008 BAFTAs but she was also announced as the new International Montblanc Ambassadress. As part of her role, Green will appear in the Montblanc advertising campaign promoting the brand, as well as expressing Montblanc's charitable commitments to projects across the globe.
She attended the BAFTA awards wearing the Haute Joaillerie Set "Etoile de Montblanc" from the Montblanc jewellery collection. She explained,
"It will be a pleasure to work with Montblanc to support its cultural initiatives and, in particular, its work with UNICEF. Montblanc's ongoing dedication to cultural achievement and also its constant striving for perfect craftsmanship in all that it created reflects my own private passions."