Tommy Hilfiger x FutureLearn Host Social Impact Workshops
Tommy Hilfiger and FutureLearn Host Free Workshops with Jameela Jamil and Indya Moore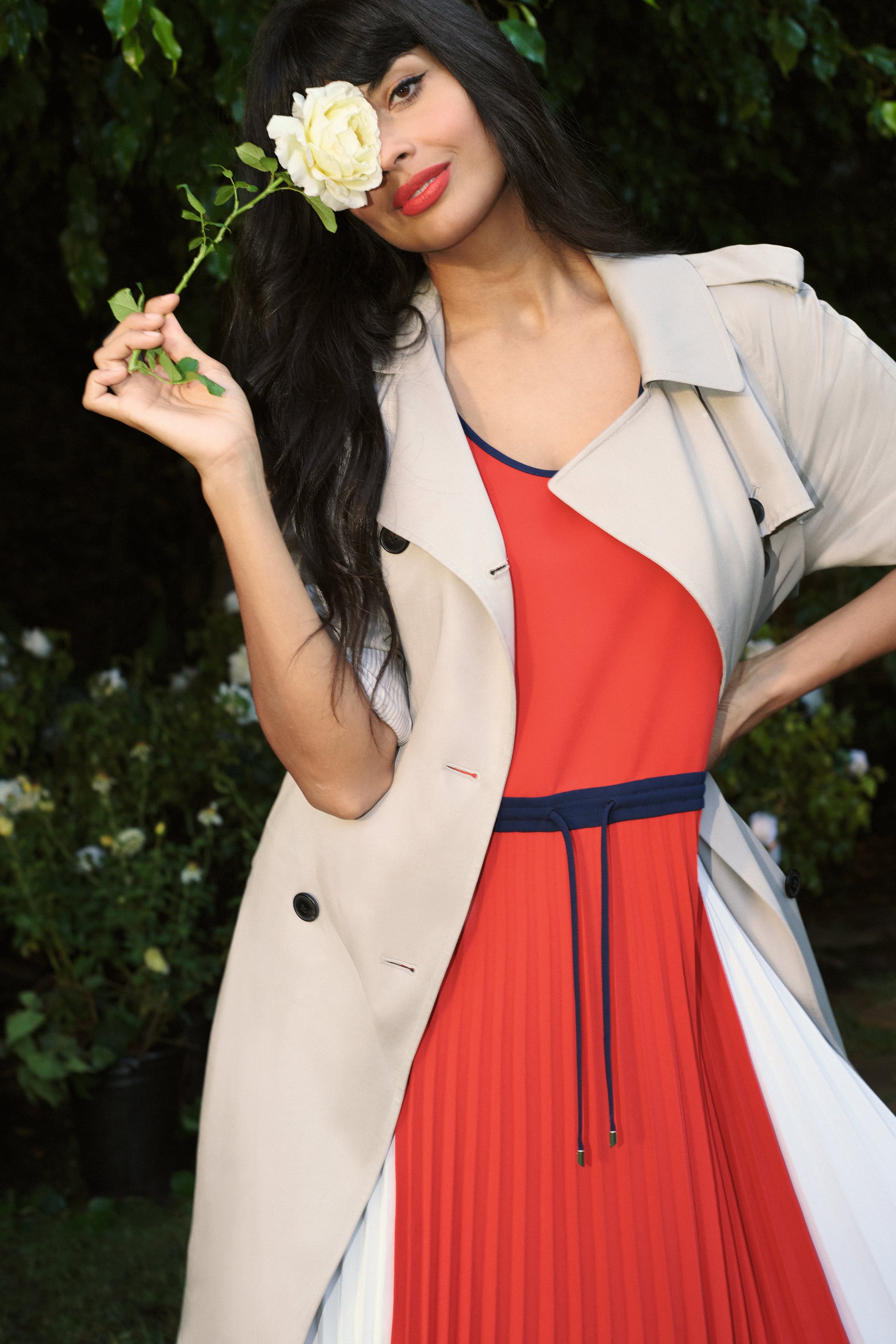 Tommy Hilfiger and online learning platform FutureLearn are hosting a series of free workshops to explore topics of body positivity, sustainable living, intersectional identity, LGBTQIA+ allyship, and activism. Hosted by the brand's ambassadors for spring/summer 2021, Jameela Jamil, Indya Moore, Mogli, Kiddy Smile, and the Compton Cowboys will lead the series that launches on Monday, 15 Feb. and runs until summer 2021.
In alignment with Tommy Hilfiger's new season campaign, "Moving Forward Together", the courses kick off with Jameela Jamil on 15 Feb., who will explore body neutrality and challenge body image stereotypes with attendees. On Monday, 1 March, German musician and sustainability activist Mogli hosts a workshop on sustainable living. French signer Kiddy Smile takes over on Monday, 15 March, with a workshop on exploring intersectionality and what makes you unique. Next up, the Compton Cowboys are leading a course about mentorship and community change on 29 March. Closing off the series is actor Indya Moore, who will educate attendees about LGBTQIA+ activism, advocacy, and allyship.
Fancy attending one of these free online workshops? Keep checking here for the latest updates.
Image Source: Tommy Hilfiger