Are you over the waistcoat?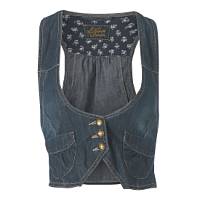 The waist coat has been hanging around the world of fashion for a while but is anybody else starting to tire of Kate Moss' favourite item? This season it would look good layered over a maxi dress but I'm concerned that this ship has sailed.
This denim waistcoat is £15 from New Look. But are you over the waistcoat?