16-Week Half-Marathon Training Schedule For Beginners
If you have a few 10Ks under your belt, one of your goals for the year might be to run your first half marathon. Doubling your racing distance means building endurance by increasing your weekly mileage. Don't be daunted by this! Try this 16-week training schedule that adds miles safely. There are cross training, strength training and stretching, and rest days built into the program to help prevent injury. Plus, the long runs are on Saturdays, when you have time to go the distance, giving you Sundays to recover. So go ahead and sign up for that run, and in four months, you can cross it off your list!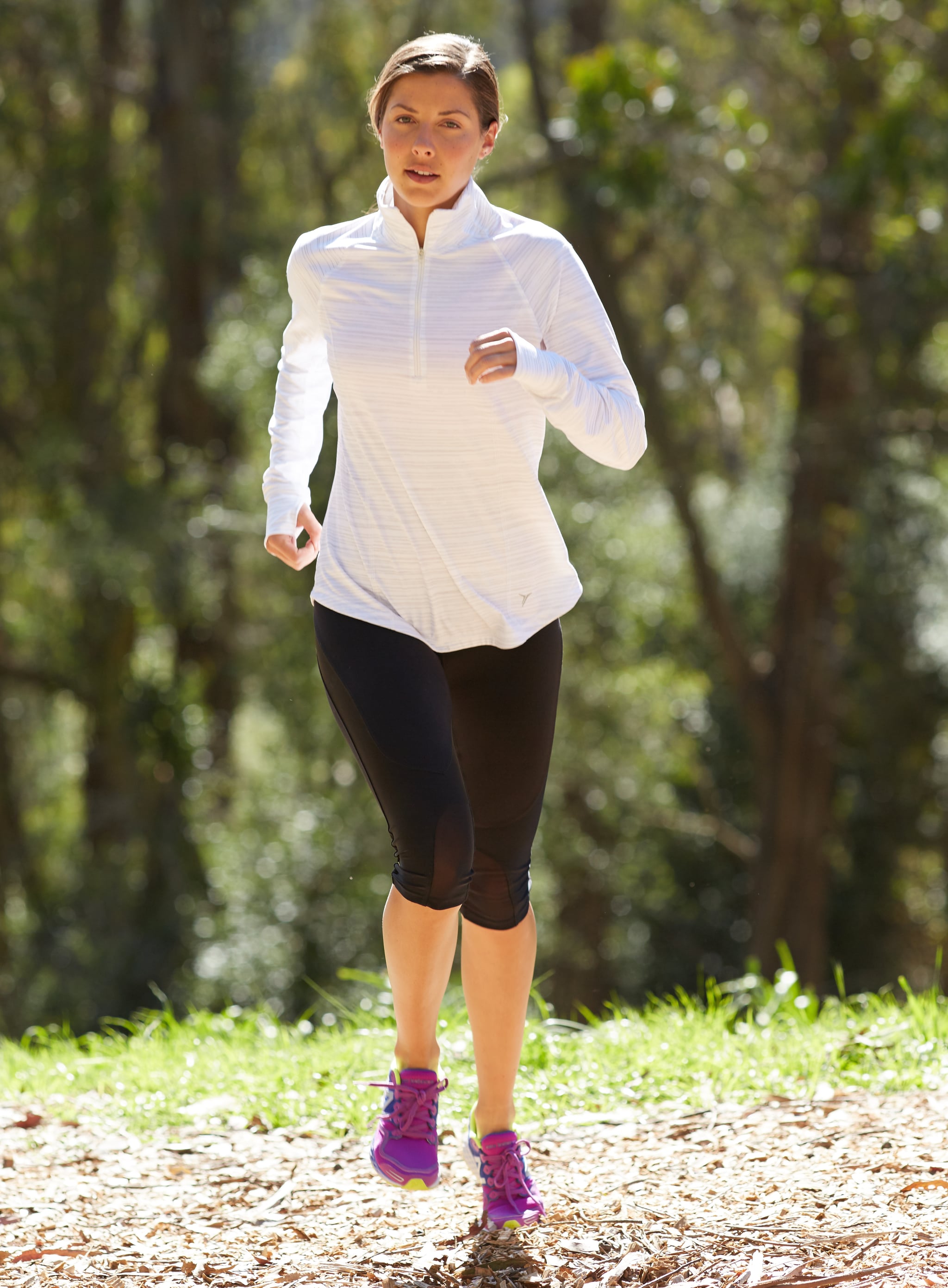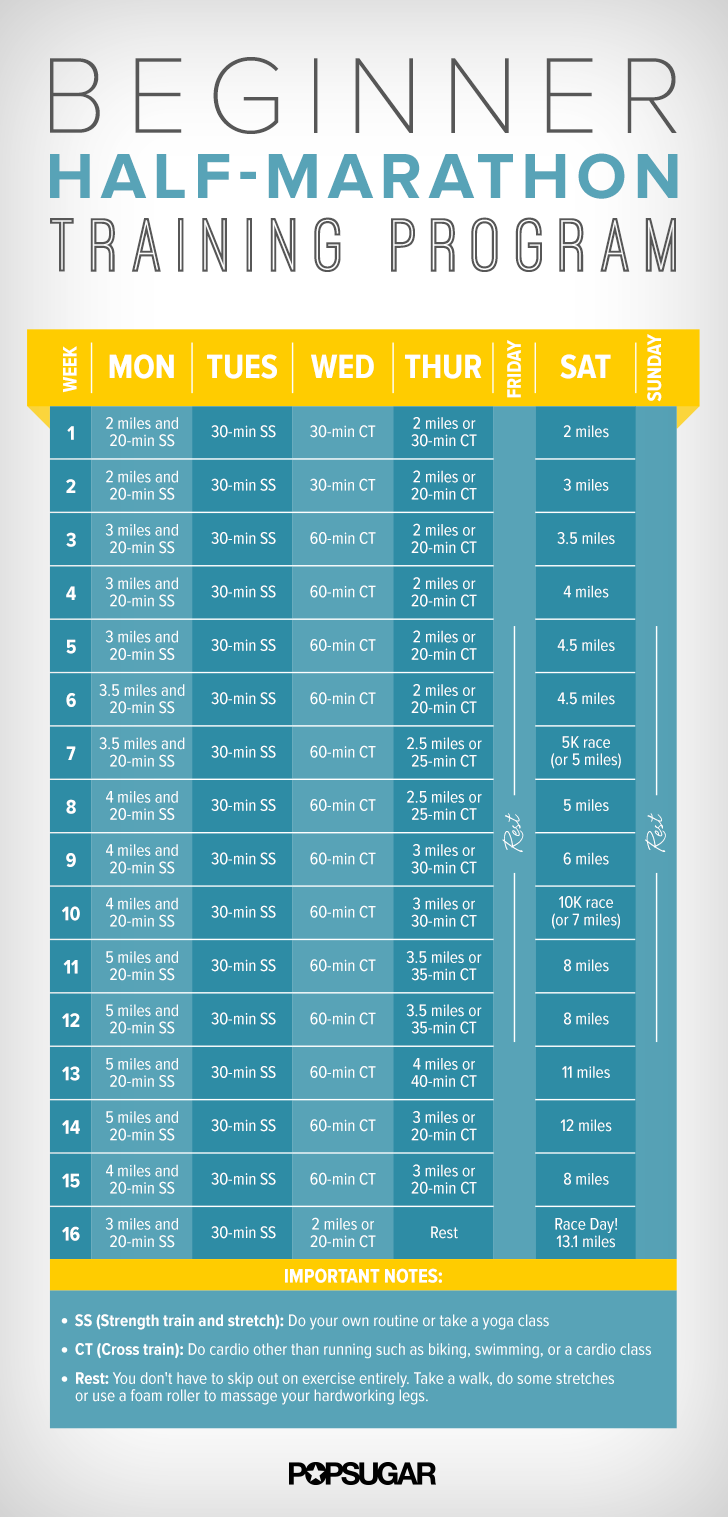 Click here to print an image-free version of the training program.