8 Foods That Strengthen Your Hair
How to Turn Your Lunch Into Long Locks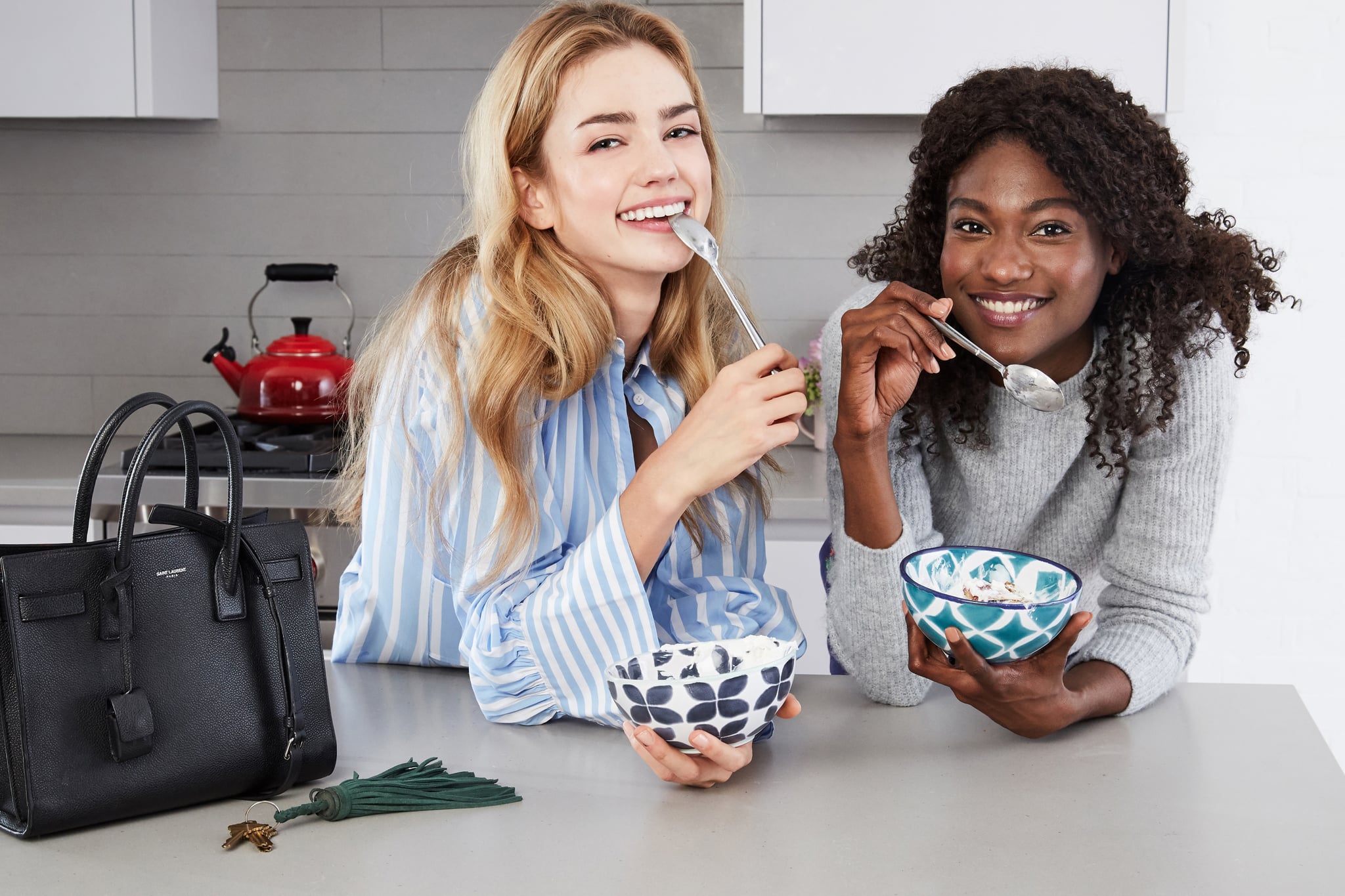 Aside from cleaning, conditioning, and using products to make your hair silky and shiny, your diet also plays a huge role in your hair's health. Here are some essential vitamins and minerals you'll need for strong tresses.
Seek out iron-rich foods: Foods filled with iron such as lentils, potatoes with skin, peanuts, sunflower seeds, tofu, molasses, flaxseed, oysters, beef, chicken, shrimp, and trout are necessary for strong hair.
Fish for zinc: Foods rich in zinc, such as walnuts, salmon, cashews, pecans, almonds, and oysters, can help prevent hair loss.
Enjoy your beans and biotin: Foods that contain biotin such as beans and eggs can prevent brittle hair.
Spread your selenium: Foods containing selenium like nuts and nut butters are necessary for a healthy scalp.
Get your vitamin B12 at breakfast: A diet that includes a health amount of vitamin B12 will promote healthy hair. Try to get at least 2.4 micrograms a day by including foods such as chicken, shellfish, yogurt, cottage cheese, and eggs.
Love your carbs: Enjoying carbs such as whole grains and fruit are necessary every day. Low-carb diets can contribute to thinning hair.
Eat your vegetables and vitamin A: Turn to foods filled with vitamin A such as cheese, eggs, carrots, spinach, as well as foods rich in vitamin C to produce sebum, your body's natural conditioner.
Got milk and calcium? Foods rich with calcium such as milk, yoghurt, cheese, broccoli, sesame seeds, and spinach are needed for hair growth. They also contain protein, which prevents brittle hair.
— Additional reporting by Emily Bibb
Image Source: POPSUGAR Photography / Diggy Lloyd