Adaptogen Infused Healthy Ferrero Rocher Recipe
Everyone's Favourite Chocolates Just Got a Healthy Fix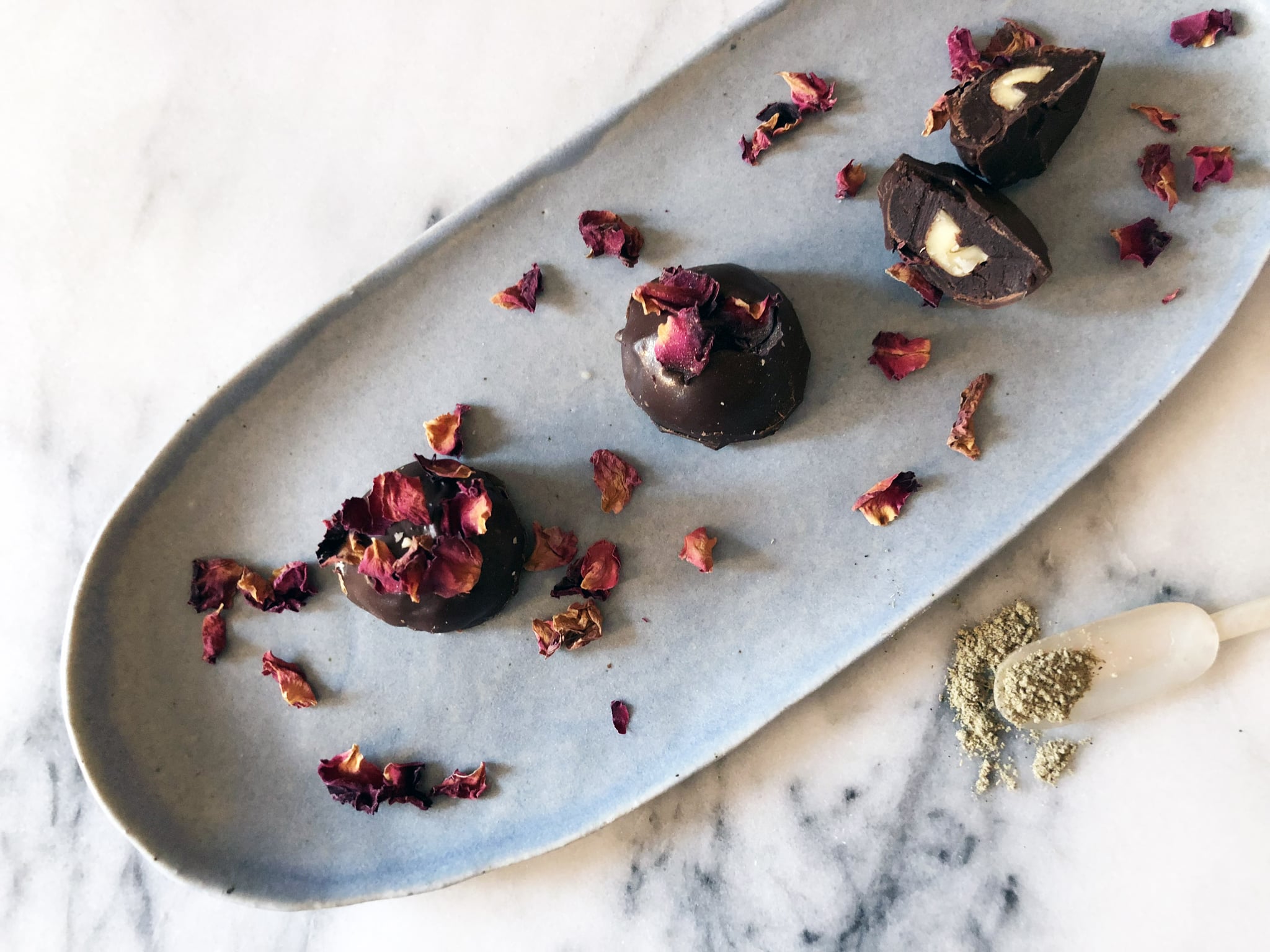 At this time of year, we're all giving our healthy ways a bit of a rest to enjoy our favourite not-so-healthy foods. But there's always a compromise, especially when it comes to chocolate desserts. If your favourites just so happen to be Ferrero Rochers, get ready to meet the recipe of your dreams. These Rocher-inspired vegan chocolates marry the popular chocolate treats with the healing powers of adaptogens to make a pretty treat that's healthy as well as tasty.
Adaptogen-Infused Vegan Ferrero Rochers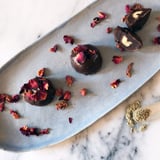 Ingredients
4 tsp of your favourite adaptogen powder (this recipe uses Glow Bar Super Sexy Elixir Blend)
100g cacao liquor or a dark bitter chocolate
180 grams hazelnut butter or almond butter
80 grams coconut cream
80 grams maple syrup or sweetening nectar of your choice
1 small bag raw hazelnuts
150g dark chocolate
1 pot rose petals
Directions
For the filling::
Melt the cacao liquor or bitter dark chocolate over a bain-marie.
While you do that, whisk together the adaptogen powder, nut butter, coconut cream, and maple syrup.
Add the melted cacao liquor or bitter chocolate to the above mix; don't worry if the mixture looks like it's split, this is perfectly normal.
Transfer the mix to a piping bag and start filling each mould halfway with the ganache mixture, topping with one hazelnut before filling the mould the rest of the way. Smooth the filling over with the back of a spoon.
Freeze moulds for about an hour, or until firm.
For the chocolate casing:
Melt the dark chocolate over a bain-marie, and as you're doing that, crush the remainder of the hazelnuts up into small chunks.
Gently take the hardened ganache fillings from the silicon moulds and dip in the melted chocolate before placing on a sheet of parchment paper.
Top the chocolates with crushed hazelnuts or rose petals.
Information
Category

Chocolate

Yield

30 bitesize chocolate balls