Is Almond Milk Good For You?
Is Almond Milk Actually Good For You?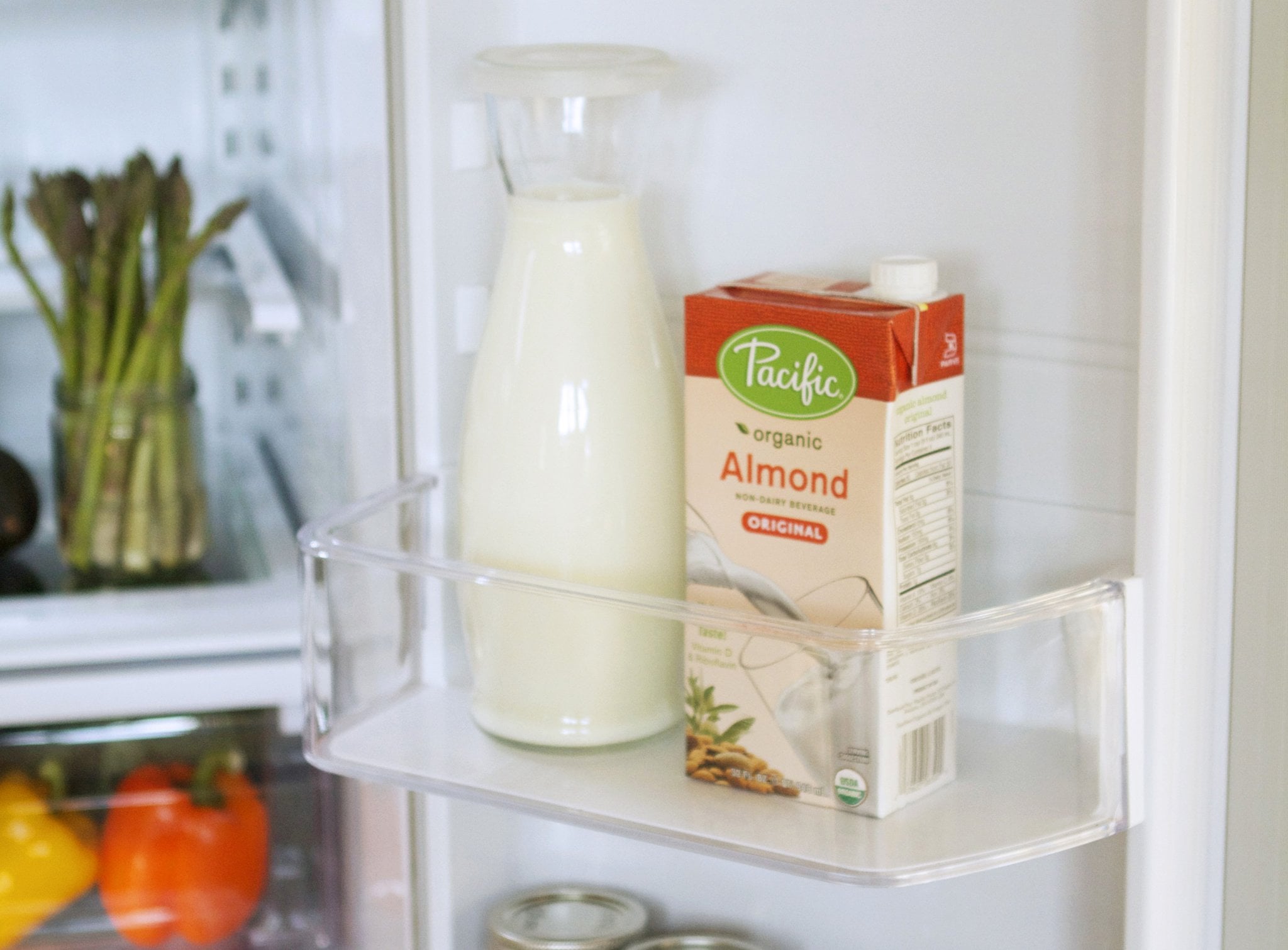 If cutting dairy out of your diet is a priority, you've likely been evaluating all sorts of alternatives. Which is the best plant-based milk, and which ones are actually good for you? Milk is a great source of protein and natural, bioavailable calcium — but so many people can't digest lactose or are simply turning to plant-based diets.
Let's take a look at one of the most popular choices: almond milk. The nutty flavour has been such a favourite by so many dairy-free dieters that Starbucks and many coffee chains have added it to their menus.
It's important to know that a lot of what you get at the supermarket is not just plain almonds and water. Oftentimes there are stabilisers and gums that go into giving this "mylk" a longer shelf life and a more milk-like consistency. Not that those ingredients are necessarily harmful, but they're important to note if you're on a particular diet that eliminates processed food or if you have certain food sensitivities.
Whether or not the stuff is actually "healthy" seems to be up for debate, but it doesn't seem all that harmful either. Let's take a look.
A few benefits of almond milk:
It's low calorie. Compared to whole milk, one cup plain unsweetened almond milk has one-fifth the total calories (30 vs. 150). If you're limiting your intake or looking for simple swaps to cut calories, this can be a great method of doing so. If you're going for the sweetened vanilla variety, one serving measures in at 90 calories, which equates to a glass of skimmed milk.
No soy. If you're dairy-free and soy-free, this is an excellent alternative to keep creamy "milk" in your diet.
No sugar. The plain, unsweetened variety brings zero sugar to the table, meaning you're cutting out even more from your diet with a simple swap.
Potential drawbacks of almond milk:
Low protein. With one gram of protein per serving, you're missing out on dairy's eight grams of muscle-nourishing, satiating protein.
No natural calcium. And the vitamins included are typically supplements. Silk and Califia add a "vitamin and mineral blend" to theirs, while Blue Diamond adds its own blend of calcium and minerals. Additionally, many studies are saying calcium supplements aren't actually good for you.
It's processed food. If you're avoiding processed foods, the store-bought stuff is not for you, because as previously mentioned, it's chock-full of additives, and not "just almonds." The only away around this (beyond making your own) is buying an expensive, pure brand from a natural market.
What it comes down to is your dietary needs. If you're lactose intolerant or vegan, sure, you might miss out on some protein, calcium, and vitamin D from regular milk, but you can get more protein from other sources in your diet. The only big drawback to almond milk is that most store-bought varieties are heavily processed and fortified with supplements. Love almond milk but don't want to risk it? Make your own almond milk at home, and control exactly what goes in your body.
Image Source: POPSUGAR Photography / Jae Payne