Alternative Workout Ideas
Did You Know These #AlternativeWorkouts Were Hiding on Instagram?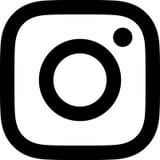 No motivation? No problem. We've partnered with
Instagram
to put excitement back into your fitness routine and introduce the world of alternative workouts.
Cardio, lift, stretch, repeat. Ask any gym devotee or someone just beginning to chase their fitness goals, and they'll all tell you the same thing: working out, staying active, and feeling the physical or mental effects is all about balance. Walking that fine line between sticking to a consistent schedule and repetitive exercises (hello, squats!) vs. switching things up to keep your muscles engaged and challenged is a tough feat. A bit of variety can be crucial to helping you reach your goals.
But instead of adding more weight to the machines, increasing your incline on the treadmill, or hopping into a hot-yoga class every once in a while, have you ever considered experimenting with new exercises completely? Thanks to hashtags like #AlternativeWorkouts, all of the inspo you need lies in your Instagram feed. Come along for the ride as we share a few ways to spice up your routine. From niche fitness studios to hiking cascading natural rock formations to unique water sports, we can assure you these are the exact opposite of basic.
Time flies when you're having fun, but it also makes working out feel like less of a chore. Sure, conventional movements like crunches, burpees, and push-ups produce noticeable results, but they can also make you dread (and eventually completely avoid) getting yourself to the gym or a nonrefundable class. The secret is to find an activity you enjoy so much that putting in work is part of the fun.
Though the process inevitably involves some trial and error, there are a number of ways to experiment with new ways to move. For example, boutique-style fitness studios — the ones that offer the likes of aerial yoga and trampoline classes — usually have new-student discounts that span two-for-one deals or affordable one-month memberships. Prefer being in the great outdoors? A little online research may be all it takes to find great local options. And if you spend most of your time on Instagram anyways, follow local fitness bloggers who have the inside scoop on all the best deals in town. Just recruit some friends to join you and it'll be easy to keep yourself accountable.
If you're a highly visual learner, putting photos to these unique workouts may help you gain a better understanding of what an alternative workout really looks like. Fitness trends change, trainers innovate new exercises, and low-key sports become mainstream — the options are practically endless and constantly shifting.
A few activities to get you started, however? Stand-up paddleboarding to improve your balance and arm strength. If you live in a warm climate or already love water sports, this is an exciting (and extremely challenging!) option. Indoor rock climbing, on the other hand, is ideal for adrenaline junkies in search of a local, year-round way to improve their skills scaling uneven terrain. For the animal-lover whose childhood dream was to own a pony, book a horse riding lesson at your local stables. Based on your goals and preferences, you have the option to choose between Western and English riding styles. And if you live close to a national park, take advantage of the hiking trails during the warmer months. You can work up a good sweat and pose for your next Instagram photo at the same time.
FINDING YOUR FITNESS BEAT
Convinced to jump on the alternative workout train yet? If so, glad we could help! But if you're still feeling uninspired or haven't seen an option that fully piques your interest, you may just need to continue your search. Luckily, Instagram's new feature makes that easy! Now you can follow individual hashtags to see new content appear in your feed, right alongside friends, family, and your favourite influencers. This makes it easy to stay updated on every fitness trend — even before it completely blows up.
Click here to follow #AlternativeWorkouts on Instagram, and prepare to meet your fitness match. Who knows? You may even fall so in love with one of these unique activities that you end up chasing your newfound fitness goals all the way across the world.