Baked Thai Chicken Wontons
Baked Thai Chicken Wontons Make Smart Starters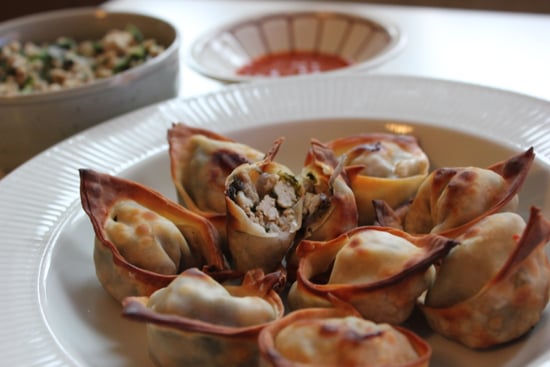 When I'm mingling at a holiday party, I tend to reach for protein-packed starters that you don't need a lot of to feel satisfied. Wontons and mini egg rolls are a few such appetisers that fit the bill; the problem is, those deep-fried hors d'oeuvres can rack up calories and fat, fast.
The solution? Bake your wontons instead. For these Thai chicken wontons, I used the flavours of one of my favourite Thai starters: larb chicken salad, a spicy, sweet, and tangy mixture of crisp lettuce, chiles, fish sauce, red onions, and ground chicken. Adding chopped lettuce, cilantro, and onion to the wonton mixture bulks it up without a lot of calories. In fact, each wonton clocks in at only 43 calories and 1.5 grams of fat.
Baked Wontons
Leta Shy, FitSugar
Ingredients
450 grams ground chicken meat
1/2 medium red onion, chopped
75 grams lettuce, chopped
1 tablespoon fish sauce (nam pla), soy sauce, or Bragg Liquid Aminos
100 grams chopped coriander
60 grams sliced Spring onions
Red pepper flakes
Juice from 1 lime
48 wonton wrappers
2 tablespoons vegetable oil for brushing
Directions
Preheat oven to 400°F/ 200°C/ gas mark 6/ Fan 180. With a brush, lightly oil a baking sheet.
Heat medium-sized skillet, and add two tablespoons of water. Add ground chicken and cook until almost done.
Add chopped onion and lettuce, and cook until onion is translucent and lettuce is slightly wilted.
Add fish sauce, coriander, Spring onion, and pepper flakes; stir and cook until scallions and cilantro are slightly wilted. Remove from heat and add lime juice, mixing thoroughly. Adjust seasoning if necessary.
Drain mixture in colander, and set aside to cool.
To make the wontons, place wonton wrapper in front of you in a diamond shape, and spoon one teaspoon of the cooled filling in the centre. Wet the edges of the wonton wrapper with water, and fold the end closest to you over the filling to make a triangle; press ends together. Take the left and right ends of the triangle, and wet with water; fold them together over the centre of the wonton, and press to seal.
Place wontons on baking sheet; once filled, lightly brush the wontons with oil.
Bake wontons for 10 minutes; you may want to put them under the broiler for a couple minutes to brown even more.
Serve with hot sauce, soy sauce, or a fish-sauce-based dipping sauce like this Vietnamese dipping sauce.
Makes 48 wontons.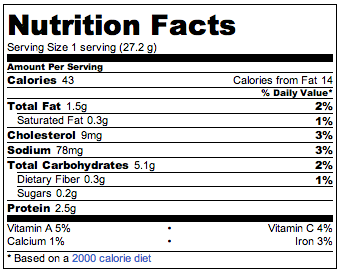 Information
Category

Appetizers

Cuisine

Other Asian