Banana Pancake Recipe
These Flour-Free Pancakes Are as Tasty as They Are Pretty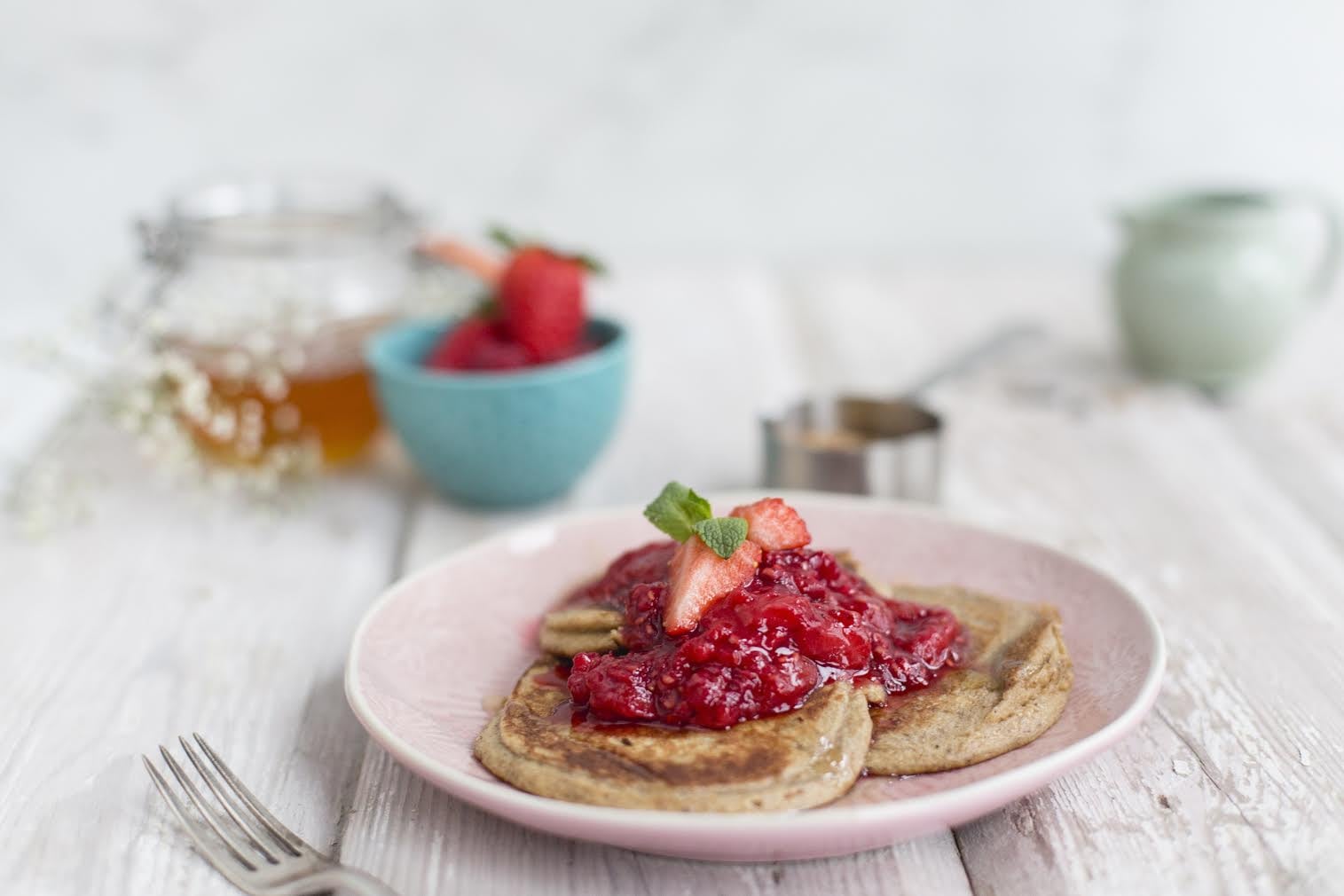 With pancake day fast approaching, it's time to get serious about your pancake plans. If you're over the additive-loaded pancake mix you usually buy, get ready to lose your mind over these simple banana pancakes that don't require any flour, dairy, or processed sugar and take no time at all to make.
Perfect Pancakes
Clean Eating Alice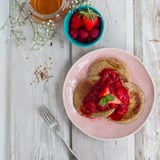 Ingredients
For pancakes:
2 teaspoons coconut oil
1/2 teaspoon cinnamon
1 large ripe banana
2 tablespoons milled flaxseed
2 whole eggs and 1 egg white
1 teaspoon Udo's Choice Beyond Greens
For topping:
1 teaspoon honey
50g raspberries
50g strawberries
Directions
Mash the banana in a bowl and crack the eggs into it. Stir until the mixture is blended into a puree consistency.
Heat a lightly greased frying pan on medium heat and melt the coconut oil in it. Add the melted oil to the pancake mix and mix the rest of the remaining dry ingredients.
Spoon as much batter as you want into the pan, and carefully flip the pancake after 30 seconds or when it starts browning.
To make the sauce, mash the berries in a bowl, add the honey, and serve over the pancakes.
Information
Category

Breakfast/Brunch, Pancakes/Waffles

Yield

2-3 pancakes
Image Source: Clean Eating Alice