Beachbody Weight Loss Transformation
This Beachbody Program Helped Veronica Lose 83 Pounds and "Live a Happier Life"
If you're curious to know if Beachbody fitness and nutrition programs work, Veronica Schoor's story will answer that question with a full-hearted yes! Keep reading to find out how a Beachbody program transformed not only her appearance but also helped her find a true sense of peace and happiness with her body.
Veronica: Before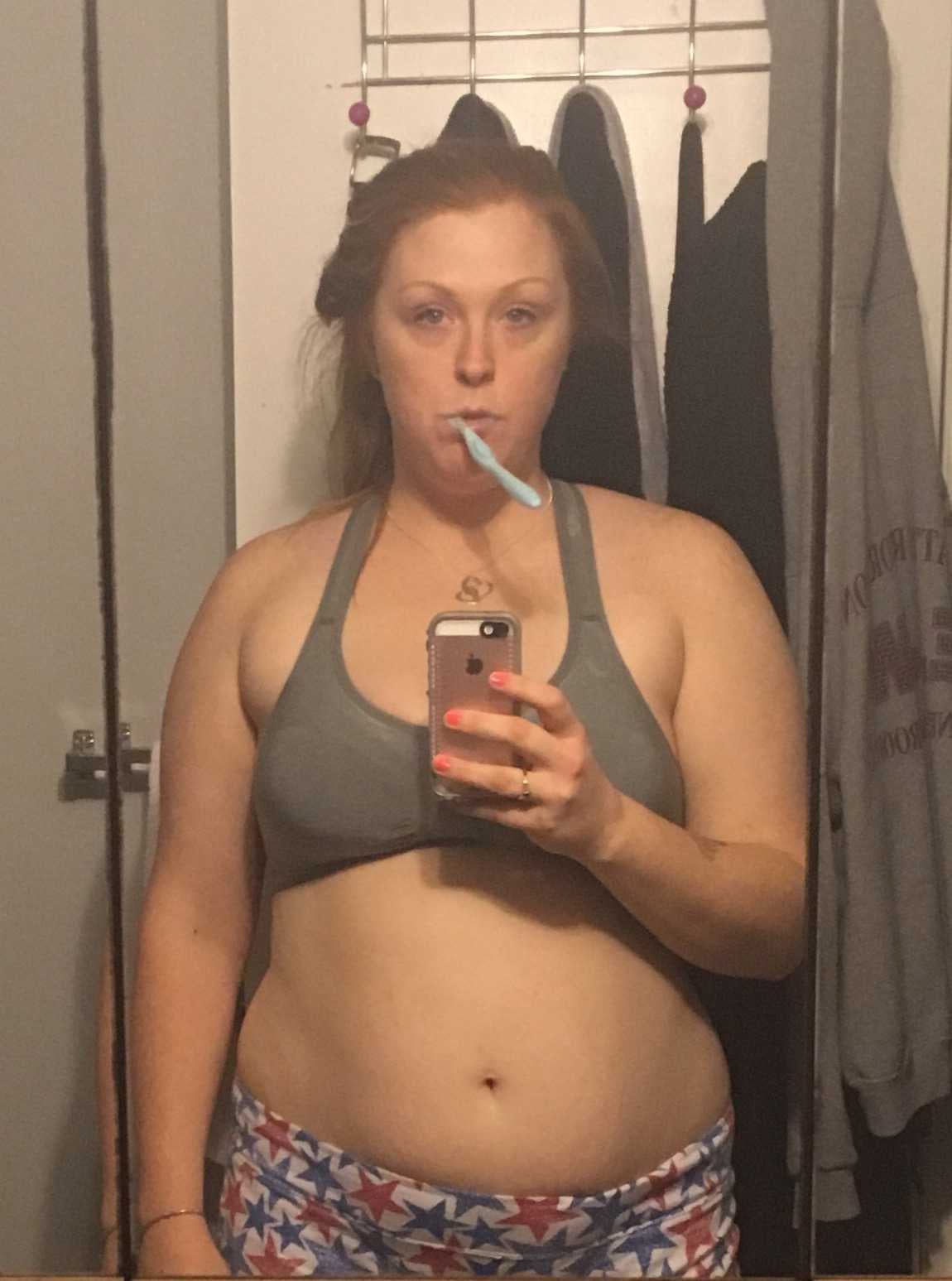 Eight weeks after giving birth to her second son, Veronica began her weight-loss journey on May 22, 2017. She had gained 30 pounds with her second pregnancy, on top of the 50 pounds she'd never lost from her first pregnancy. Veronica shared with POPSUGAR, "I was unhappy with my body and my lack of energy. I was determined to change my habits and get my health back in check."
"I was determined to live a happier and healthier life and knew getting my weight under control was the best place to start."
Veronica was tired of being tired. She avoided mirrors and having her picture taken. She said, "I had no energy and lacked motivation in all aspects of my life. I wasn't the person or mother I wanted to be or knew my children deserved. I was determined to live a happier and healthier life and knew getting my weight under control was the best place to start."
Beginning at 228.5 pounds, Veronica says she remembers how devastated she felt when she stepped on the scale and saw that number staring back at her. She felt defeated.
Veronica: After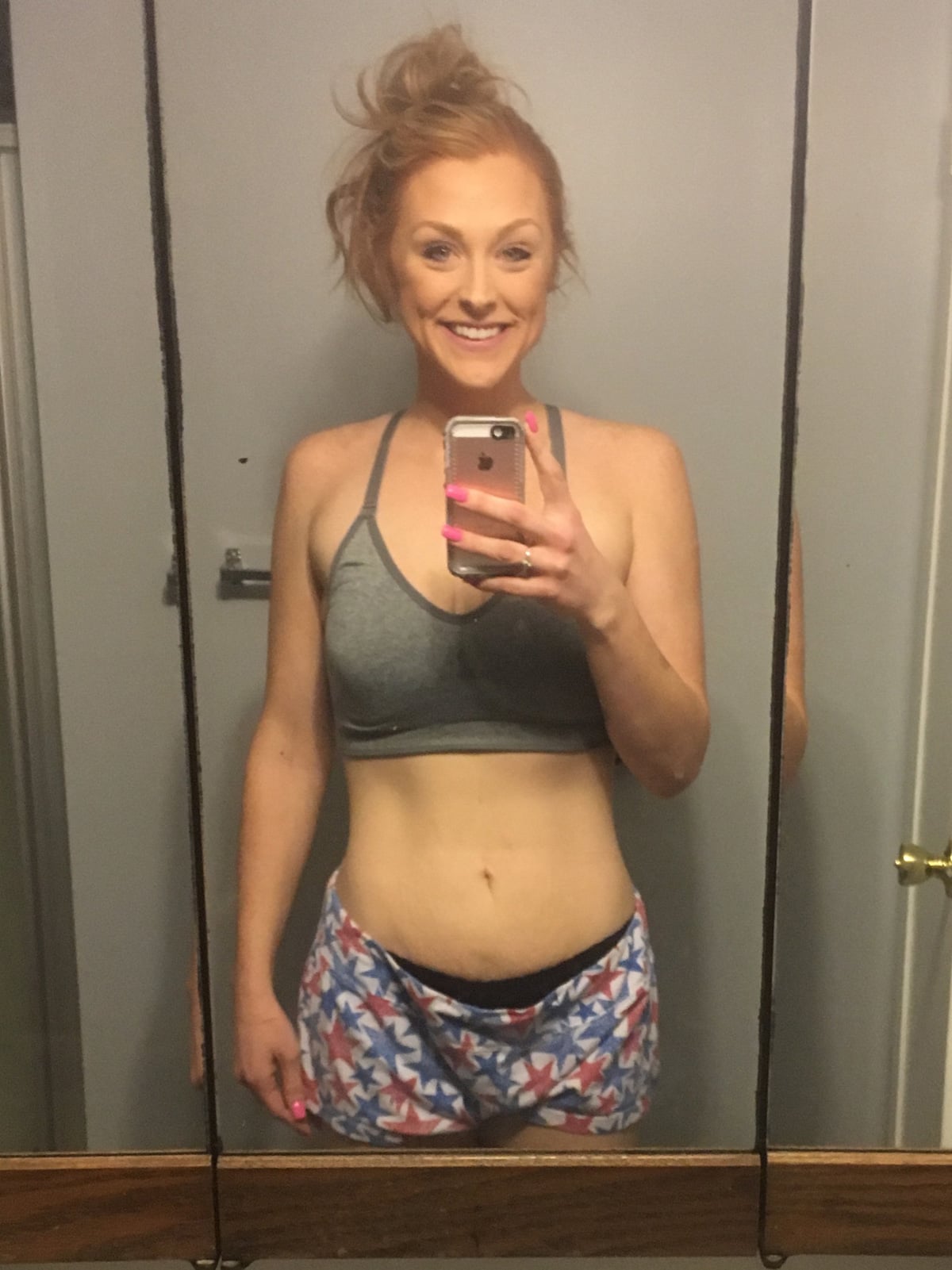 Veronica followed the Beachbody 21 Day Fix food plan, which consists of using coloured-coded portion control containers. She said, "It sounds so silly, but before starting 21 Day Fix, I truly did not know how to eat. I was ingesting way more than I needed and was eating for taste and pleasure instead of nutrients and fuel.
Here's a typical day of eating for Veronica:
Breakfast: Fruit, Greek yoghurt, eggs or a whey protein shake.
Lunch: Greens and lean protein (usually some type of chicken or ground turkey)
Snack: Chocolate or caramel rice cakes, raw vegetables, and fruit ("sometimes with whipped cream when I am craving something sweet!")
Dinner: Greens, lean protein (usually some type of chicken or ground turkey), and a complex carb such as brown rice or sweet potato
Aside from coffee, she pretty much just drinks water. Veronica says, "My water intake goal is half my body weight in ounces a day, which sounds like a lot but is totally doable, and I often surpass it."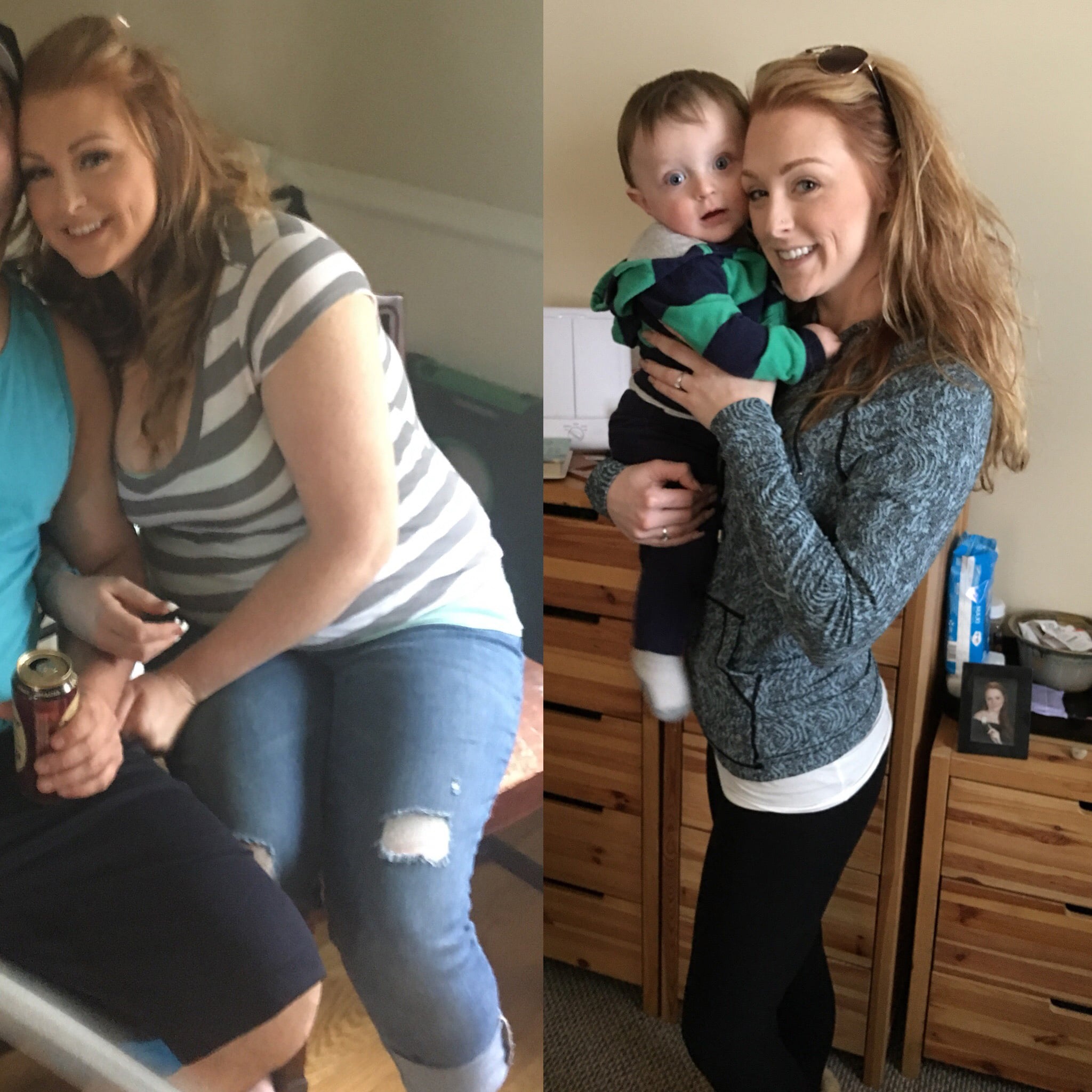 Another key to her success was following the 30-minute workouts from the 21 Day Fix fitness program. "Since they are only 30 minutes long, I was able to incorporate them into my already busy mom-of-two schedule without much difficulty,"she added.
By February 2018, she had lost 78 pounds! That's when she entered (and won!) the Beachbody Challenge contest. She was inspired to stay on track, and Veronica is currently at 145 pounds, making her total weight loss 83 pounds!. She beams, "I finally feel like I am living my best life. I am healthier than I have ever been!!! I have more energy, muscle, and overall strength than ever before. Over the last ten months I have found a true sense of peace and happiness with my body and where I am at in my fitness journey."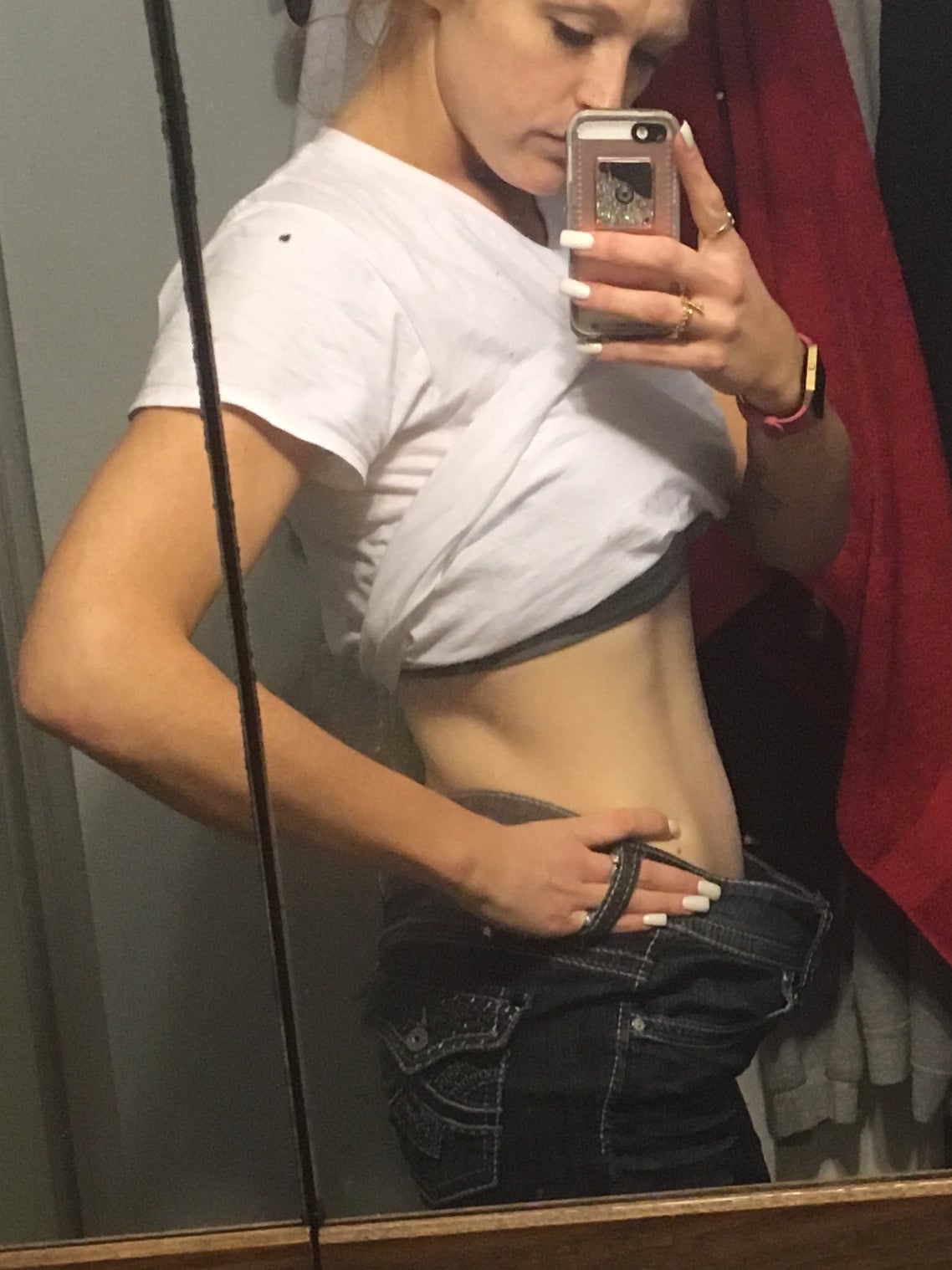 Veronica is proud to say that she's gone from a size 16/18 in jeans to a 2/4. Her tops used to be extra large, and now she's a small. She's also sporting a decent amount of muscle — "and I absolutely love it!"
Her kids are what keep her motivated, but really it's the discipline, determination, and commitment to improving her health that's helped her stay on track. "Over time, my workouts and eating habits became routine, and soon enough, that routine began to produce results. realising I was achieving results and really did have the power to change and sculpt my body was just more motivation to keep pushing through!"
She encourages anyone on their own weight-loss journey to choose a plan that's sustainable, to think of this as a lifestyle change, and that will help you achieve true, lasting success. She also recommends "to be patient, trust the process, and never give up! Weight loss is not an overnight thing. It's tough, it takes a lot of work, but if you stay committed, you can achieve your goals."