Become a Healthy Baker With These Surprising Butter Substitutes
Baking calms the mind and feeds the soul, but all that buttery goodness can pack on the pounds. If you're looking to make healthier baked goods, omitting some or all of the butter from your favourite recipes can greatly reduce the calories, fat, and cholesterol. There are countless ways to replace eggs in recipes, and here are healthier alternatives to using butter (great for vegan bakers, too).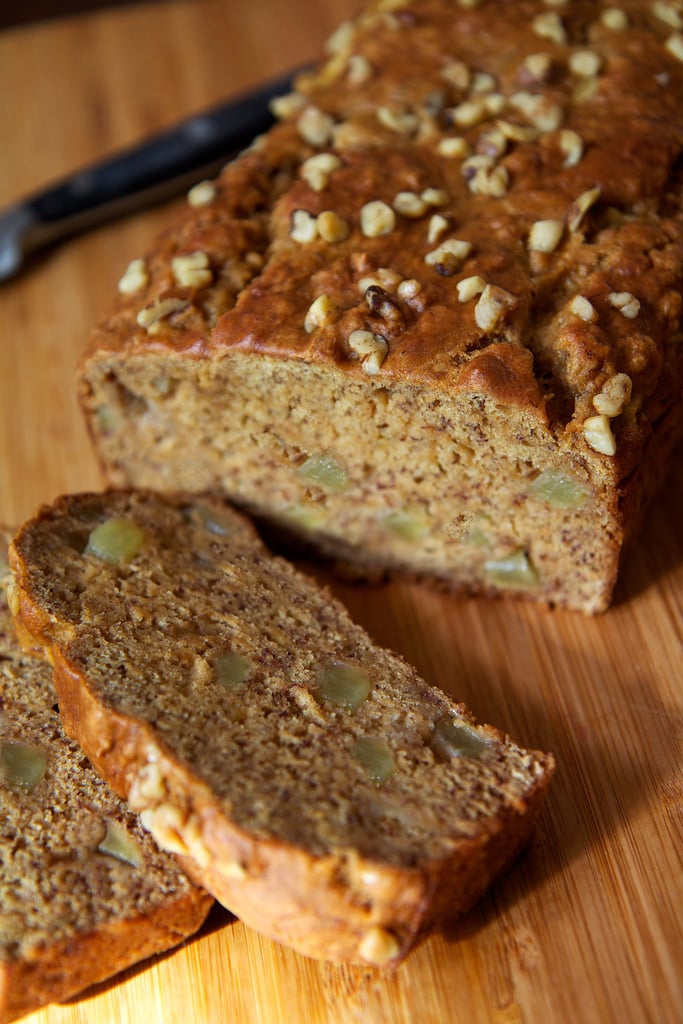 Apple sauce: Often used to replace oil in recipes, apple sauce can also be used as a butter alternative, and it works best in cake-like recipes (like this vegan banana apple chunk bread). It can be harder to find in the UK than the US, but you can make your own by peeling and chopping an apple and heating it gently in the microwave with a little water until it softens enough for you to be able to mash it with a fork and stir it up. Or look for unsweetened pureed or stewed apple in the baby food section of the supermarket. For the best results, replace half the amount of butter in your recipe with apple sauce; if the recipe calls for 100g butter, use 50g of butter and 50g of apple sauce. If you don't mind a denser, more moist bread or cake, replace all the butter with apple sauce to cut even more calories and fat.
Avocado: Substitute half the amount of butter in a baking recipe with mashed avocado (it works particularly well with cookie recipes); use the same method as you would when using apple sauce. Using avocado not only lowers the calorie content but also creates a softer, chewier baked good, and is perfect if you want to omit the dairy.
Earth Balance: This spread can be found in Tesco and health food shops. Replace all the butter with Earth Balance to reduce saturated fat and cholesterol. Using Smart Balance rather than Earth Balance will also save some calories, but note that Original Smart Balance contains whey, so it's not vegan.
Rapeseed oil: In certain recipes, replacing butter with oil works well, especially if the recipe calls for melted butter. Fiddle with your favourite recipes to figure out when oil works instead of butter; when baking chocolate chip cookies, I've had success substituting 125g of rapeseed (also known as canola) oil for 125g of unsalted butter. Although slightly higher in calories, rapeseed oil is much lower in saturated fat, cholesterol, and sodium.
Greek yogurt: Replace half the amount of butter in your cookie or brownie recipes with half the amount of full-fat plain Greek yogurt. For example, if the recipe calls for 250g butter, use 125g of butter and 125g of yogurt. You'll reduce the calories and the saturated fat. Play around with using more yogurt and less butter to see if you still like the taste and consistency. Here are more ways to use Greek yogurt in baking recipes. If you're avoiding dairy, use soy yogurt instead.
Prune purée: Often used to help little ones stay regular, prune purée also makes a low-calorie and low-fat alternative to butter. Whatever amount of butter the recipe calls for, replace it completely with shop-bought baby food prune purée (unless you have time to make your own; just purée prunes in the food processor). This option works well in recipes that involve chocolate and cinnamon.