Beef Recall Due to Salmonella December 2018
Check Your Fridge: 5.1 Million Pounds of Beef Were Just Added to a Recall Issued in October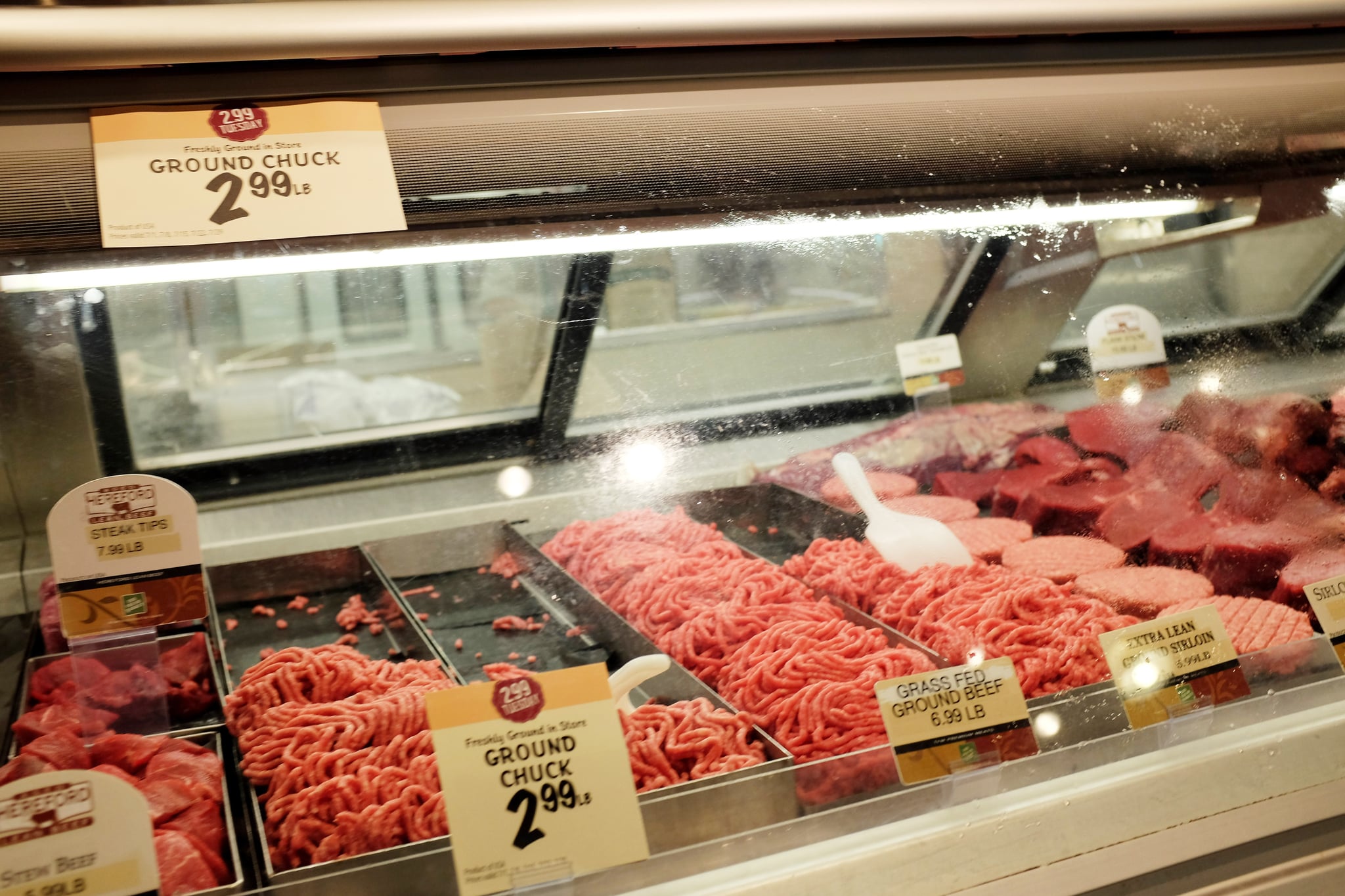 A beef recall issued in October warning customers that several million pounds of raw beef products could be contaminated with salmonella has just expanded. According to the US Department of Agriculture's Food Safety and Inspection Service, Arizona-based meat producer JBS Tolleson has recalled an additional 5.1 million pounds of raw beef, sending the total amount of products recalled up to 12 million pounds.
All of the "raw, non-intact beef items" in question were packaged between July 26 and Sept. 7 with the establishment number "EST. 267" inside the USDA mark of inspection label. The products have also been distributed to locations nationwide and sold under brand names like Cedar River Farms Natural Beef, Kroger, and Gourmet Burger. A comprehensive list of the recalled items, including their product codes, case codes, and distribution areas, can be found on the FSIS website.
As of Nov. 15, the Centres for Disease Control and Prevention has found that 246 people in 25 states have gotten sick, though no deaths have been reported. The most common symptoms of salmonella are diarrhea, abdominal cramps, and fever noticeable within 12 to 72 hours of consuming the contaminated product(s). The symptoms usually last anywhere from four to seven days, and most people can recover without treatment.