Beetroot, Orange, and Lentil Salad Recipe
This Colourful Salad Belongs on Your Spring Menu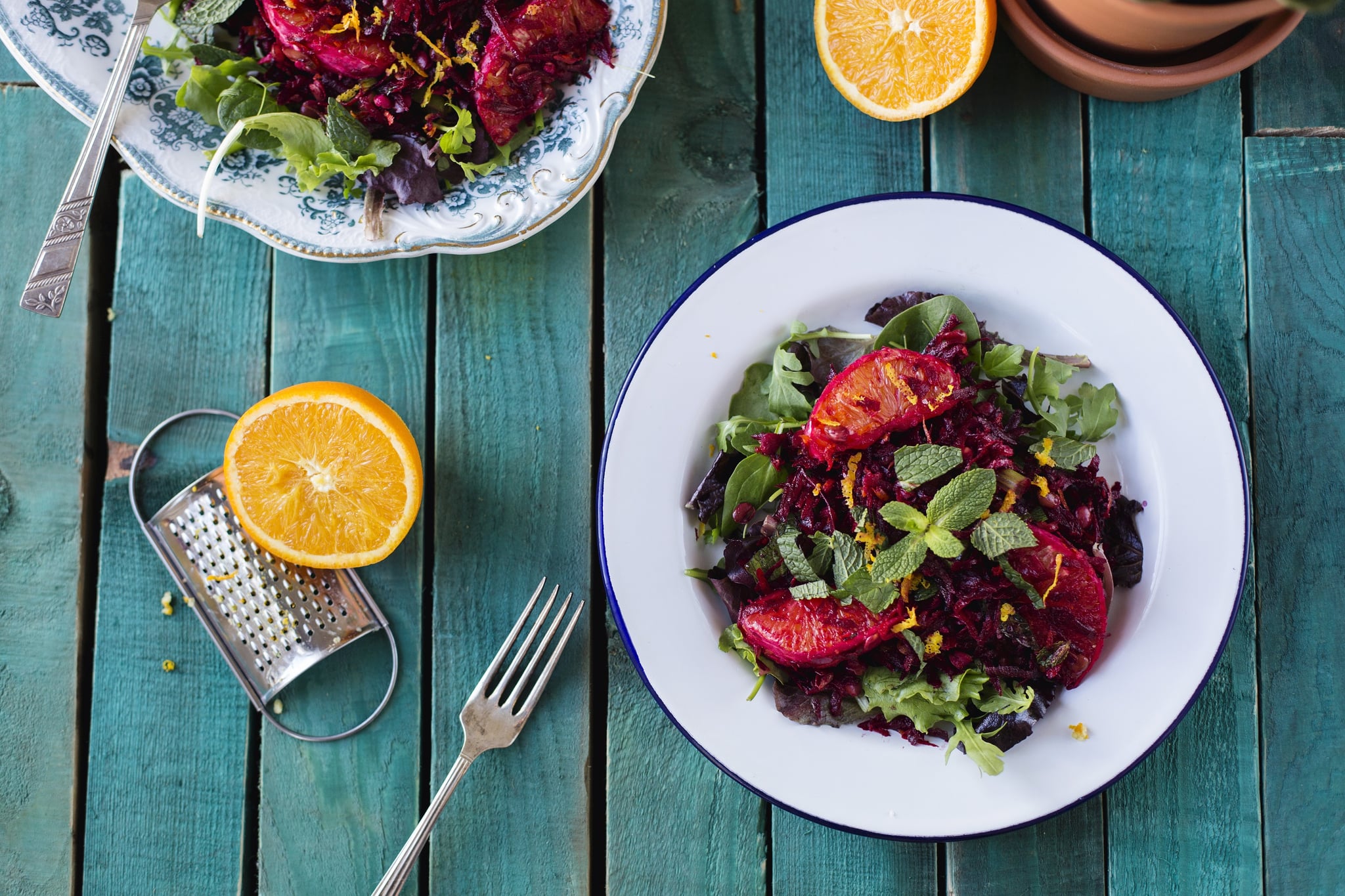 It's easy to get stuck in a seasonal food rut, but there are benefits to letting your Autumn favourites go in favour of meals that use fresh Spring produce. One quick and easy recipe that'll put a spring in your step is this colourful salad that boasts the antioxidant benefits of beetroot and orange with the added filling and fibre-full wonder of lentils. Next time you crave something light and refreshing, rustle up this simple salad that'll be a mainstay on your springtime menu.
Raw Beetroot, Lentil, and Mint Salad With Orange Dressing
Udo's Choice
Notes
Beetroot tends to stain, so use food gloves when peeling.
Ingredients
1/2 medium orange
1 Spring onion
1 handful salad leaves
2 sprigs fresh mint
1 tablespoon white wine vinegar
80 grams green lentils (tinned or ready cooked)
Zest from half an orange
110 grams beetroot, raw
2 teaspoons oil of your choice (this recipe uses Udo's oil)
Directions
Rinse and drain the lentils and place them in a mixing bowl.
Peel the raw beetroot and grate it finely before adding it to the lentils.
Add the sliced Spring onion, chopped mint, olive oil, vinegar, orange zest, and the peeled and segmented orange, plus any juice. Mix well.
Finish off by seasoning the salad to your taste and serve on a bed of mixed salad leaves.
Information
Category

Salads

Yield

1 serving