Before and After 15-Pound Weight Loss
Ruthie Lost 15 Pounds in 6 Months by Doing This at Dinner
When it comes to losing weight, one truth remains the same: if you don't understand your daily habits, especially your relationship with food, it's very challenging to create long-term change. For Ruthie, gaining that understanding is exactly what helped her not only lose 15 pounds in less than 24 weeks, but also keep it off for over a year.
She teamed up with motivational coach Ricki Friedman, founder of Break the Weight, to discover what was weighing her down, physically and mentally. The six-week program offers a unique approach to changing your lifestyle by focusing on creating healthier daily habits through accountability, support, and motivation. Break the Weight focuses on making really small changes — the things you do on a daily basis.
Ruthie Before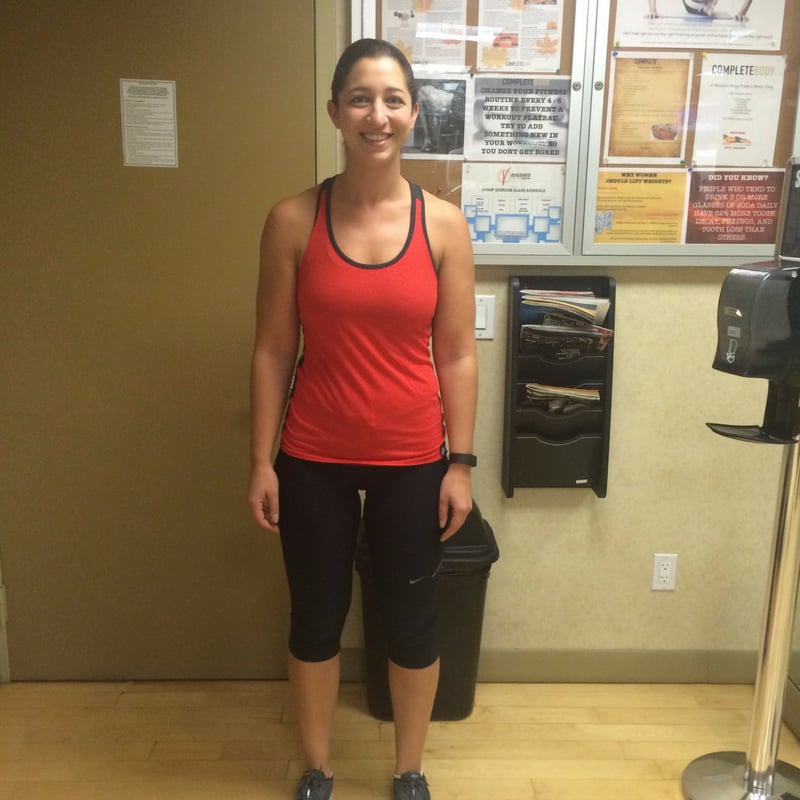 Ruthie says the program helped her transform the way she thought about food. "I'm not dieting; I'm just living," she writes in an email to POPSUGAR. "Thinking of food as fuel. If I have a craving, I satisfy it. If I want pizza, I eat it. However, I just don't necessarily eat the whole pie, or even more than a slice or two. I can recognise when I'm hungry and when I'm full."
Ricki says it's essential to ask yourself the right questions: "It's all about understanding the voids you're trying to fill. Am I hungry? Am I bored? Am I lonely?"
She credits Ruthie for doing the work internally. "Ruthie and I worked together as a team," Ricki shares via email. "She really started to understand her routines and why she was eating even when she wasn't hungry."
Ruthie goes on to explain her own personal struggles with weight loss, saying, "I used to think that I had to be restrictive to lose weight. Not eat a lot or just work out for the goal of weight loss. In a nutshell, I struggled a lot."
Ruthie After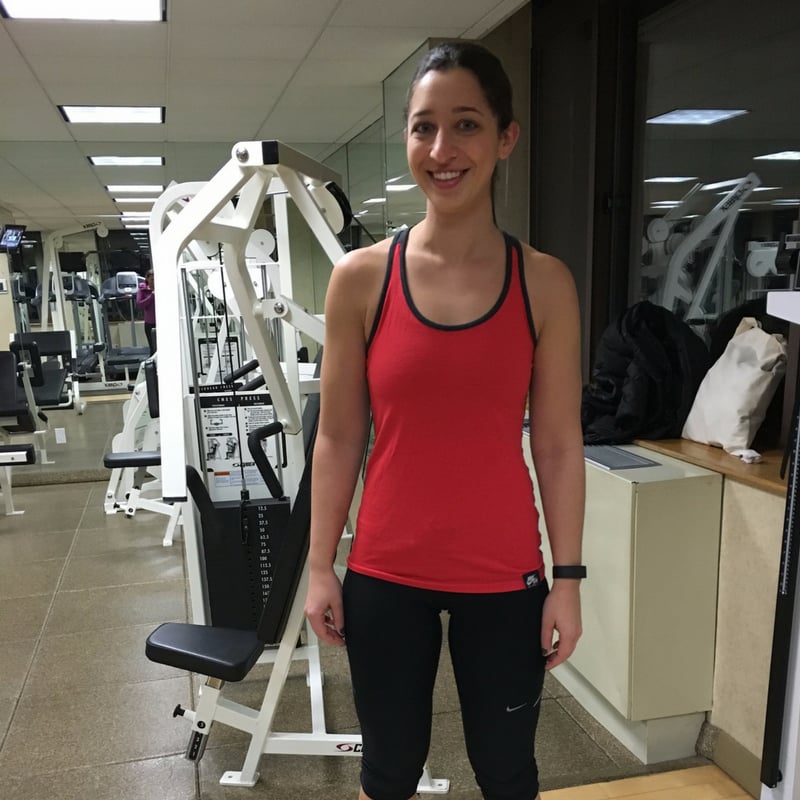 Self-forgiveness played a huge role in Ruthie's success. She says, "I've learned through BTW to forgive myself when I have off days. I dust myself off and move on. Before BTW, if I had a slip up in my diet, I would be incredibly hard on myself, I would take a 'f*ck it' attitude and go downhill and fast. Ricki has helped me recognise that this is a process and a bad day doesn't make or break my progress."
Changing her mindset has helped Ruthie find some peace of mind. Ruthie writes, "I have changed my relationship with food. It's only right to quote Ricki here: 'food is fuel.' I didn't used to think of it that way. I love to eat, but I have learned that food used to be more than fuel for me — it was an emotional outlet I used to satisfy me when I was bored, sad, happy. Now, while I still enjoy eating, I recognise it is to fuel my body, not my emotions."
Ruthie's Diet and Workout Plan
Breakfast: I have a chocolate Shakeology shake with peanut butter and almond milk practically every morning. It is like dessert for breakfast, and I'm still getting a ton of nutrition. I love it, and it fills me up!
Lunch: I usually end up getting a big salad for lunch with shrimp or tofu, and I love getting fruit in it.
Dinner: I try to plan in advance every Sunday, and I love experimenting with recipes. Lately I have been really into spiralised courgette or butternut squash and some riced cauliflower recipes. When I don't get to plan or need something quickly, my go-to is scrambled eggs with veg and cheese, which I always keep on hand.
Ruthie walks 10,000 steps a day, which is a requirement in the program.
"I walk. A lot. When I first kicked things off with Ricki less than a year ago, I got a Fitbit and tracked my steps without making any changes, just to see what my starting point was. I was not even getting 7K a day on a regular weekday (excluding the gym). I changed my commute (less subway, more blocks), I always opt for the long way, and I take walks around meals. One time, I had a flight delay while I was in the Denver airport and I just walked up and down the long terminal rather than sit around all day."
She also eats between 1300 to 1500 calories a day and aims to make dinner her smallest meal of the day, something she learned from the program. Ruthie says, "Change is hard, especially when you're trying to lose weight, but it's not about being mean to yourself or quitting or saying screw it. It's about learning from your mistakes, being a little kinder to yourself, and moving forward. People need to understand this. It needs to be talked about more. The ebb and flow of motivation and how to deal with setbacks, because that's really what throws people off or why they quit."
Ruthie continues: "The past is the past and I try very hard to leave it there. Setbacks are a part of life and human nature. I try to go back to the basics right away. I don't wait for the next week or the next month to reset. I shake it off and hit the reset button as soon as possible. I forgive myself and I look forward."