Ben and Jerry's Nondairy Flavours
Ben and Jerry's Vegan Ice Cream Flavours Are Finally Here!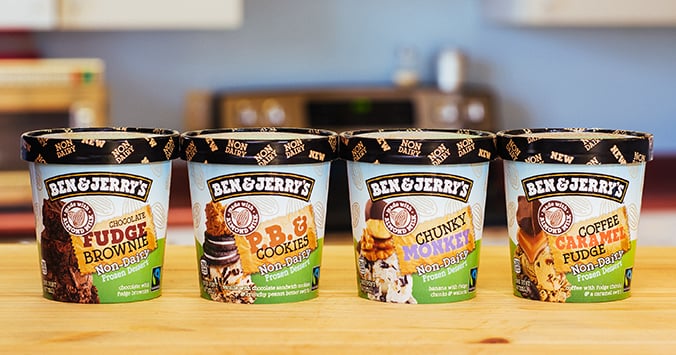 When news broke that Ben and Jerry's was creating dairy-free flavours, it was almost too good to be true. Well, the proof is in the ice cream because the line of treats is finally here! They're not only made with non-GMO almond milk, but they're also 100 percent vegan. And the best part? The healthier alternatives are being offered in some of Ben and Jerry's most beloved flavours, including fan-favourite Chunky Monkey, Chocolate Fudge Brownie, Coffee Caramel Fudge, and P.B. & Cookies. So wave goodbye to that guilty feeling you get after devouring an entire tub while watching T.V., because these are here to stay. Although these vegan goodies are currently only available in the US, we're keeping our fingers crossed that they make their way over the pond soon!