Benefits of Walking
The Best Autumn Workout Is So Easy, You Won't Believe Us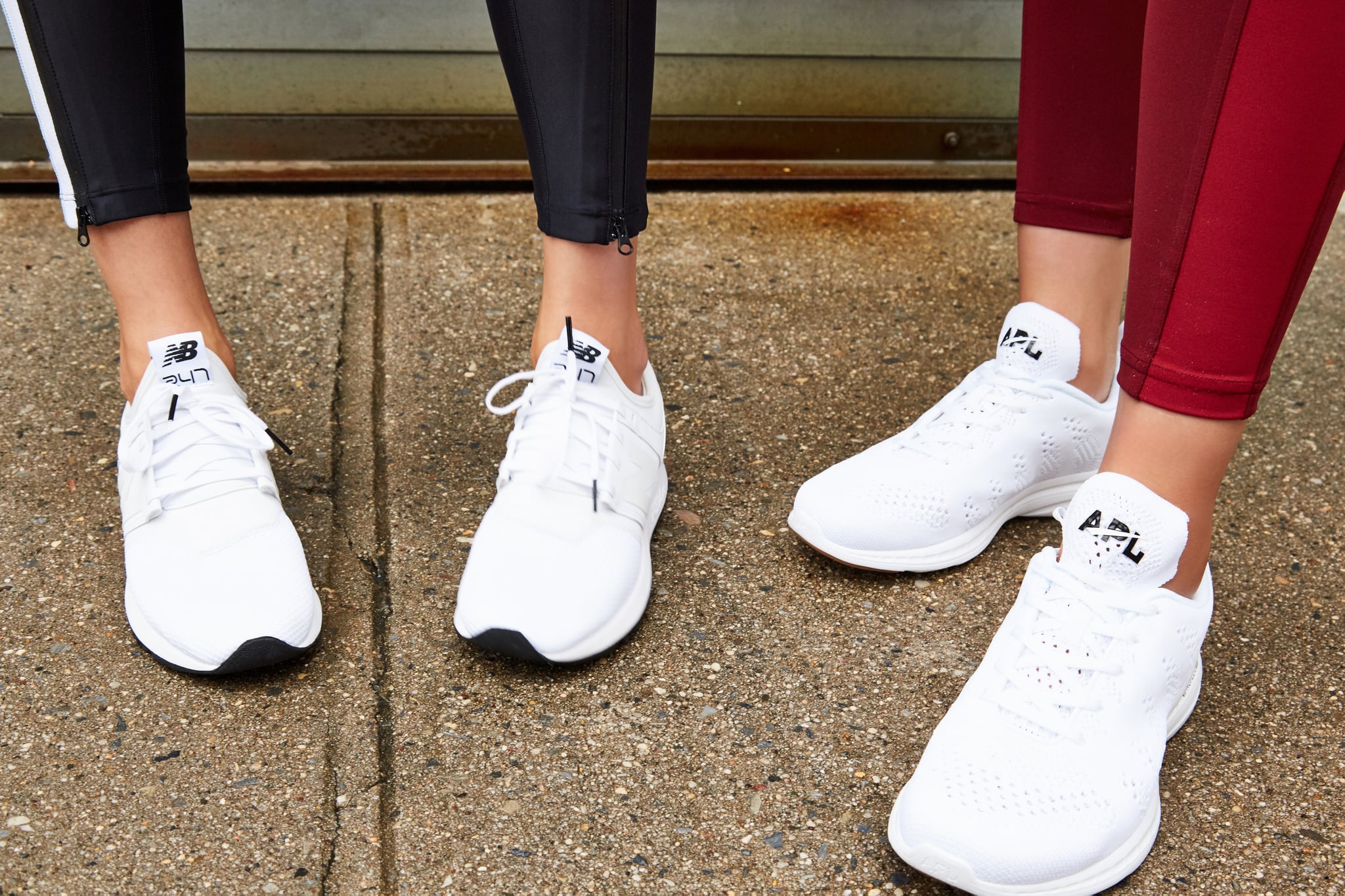 Priorities start to shift in the Autumn, and we're right there with you! While we were working on our fitness all Summer long, with the festive holidays approaching, we tend to focus on family gatherings, big meals, and cosy parties. But how do you keep your health in check when all you can think about is mashed potatoes and pie?
One of the absolute best ways to stay in shape is also the easiest — just walk! While we wouldn't tell you to let fitness take the back seat during any season, we get how crazy the end of the year can be, so let's try to simplify as much as possible. Walking boasts tons of benefits, especially when you're outdoors in the fresh, crisp Autumn air. Here's how adding some steps and miles to your days will keep you in check while the cider's flowing and the to-do list seems infinite.
It's a Great Type of LISS Cardio
Using LISS cardio, which is a longer period of cardio that's done at a steady pace, as a part of your weekly routine is a great way to complement your strength-training regime. You'll elevate your heart rate and keep your body mobile and active in a way that's simple, accessible, and enjoyable. It doesn't hurt that walking is much less intimidating than a run for most people!
Cool Weather Helps You Burn More Fat
Forget the hot yoga or heated Pilates: you'll burn more fat walking outside in the chilly Autumn temps. Celebrity trainer Harley Pasternak says, "There's no better time [than Autumn] for a brisk evening walk." Take advantage of the weather outside and set that fat on fire.
Low Impact = Lower Injury Risk
Want to be able to work out for years to come? Save your joints! Walking is low impact, meaning your body won't be pounding the ground with force (and thus giving your ankles, knees, hips, etc. a breather). As such, this is a low-risk exercise that will keep you healthy for other workouts.
You Can Work Off a Festive Meal
One of the best ways to digest a big festive meal after a binge fest (looking at you, Christmas) is to get moving. Make like the Italians and go for a 15-minute (or more!) walk after dinnertime to process all the food. Don't forget to hydrate!
You'll Get a Solid Calorie Burn
You can burn up to 120 calories in an hour on a brisk walk, so why not make a date of it with a friend or significant other? Walk to get coffee and go for a stroll in a nearby park. Add a few minutes in the morning and evening, and you'll be in shape all season long.
You Burn More Fat Than You Do When You Run
Did you know walking burns more fat than running? Pasternak also shared that walking is more optimal than running for burning through our body's fat stores (running tends to burn through carbohydrate stores).
It's a Mood Booster
With shorter days and less sunlight, it's important to get outside in the sun whenever you can to avoid SAD (seasonal affective disorder). Giving your circulation a nice rev with a quick walk and getting some fresh air daily might be just the ticket to staving off seasonal depression.
Image Source: POPSUGAR Photography / Diggy Lloyd
Product Credit: Model on left: PE Nation pants, New Balance sneakers. Model on right: MPG pants, APL sneakers.