Best Podcasts For Long Runs
Tired of All Your Playlists? Follow 1 of These Podcasts on Long Runs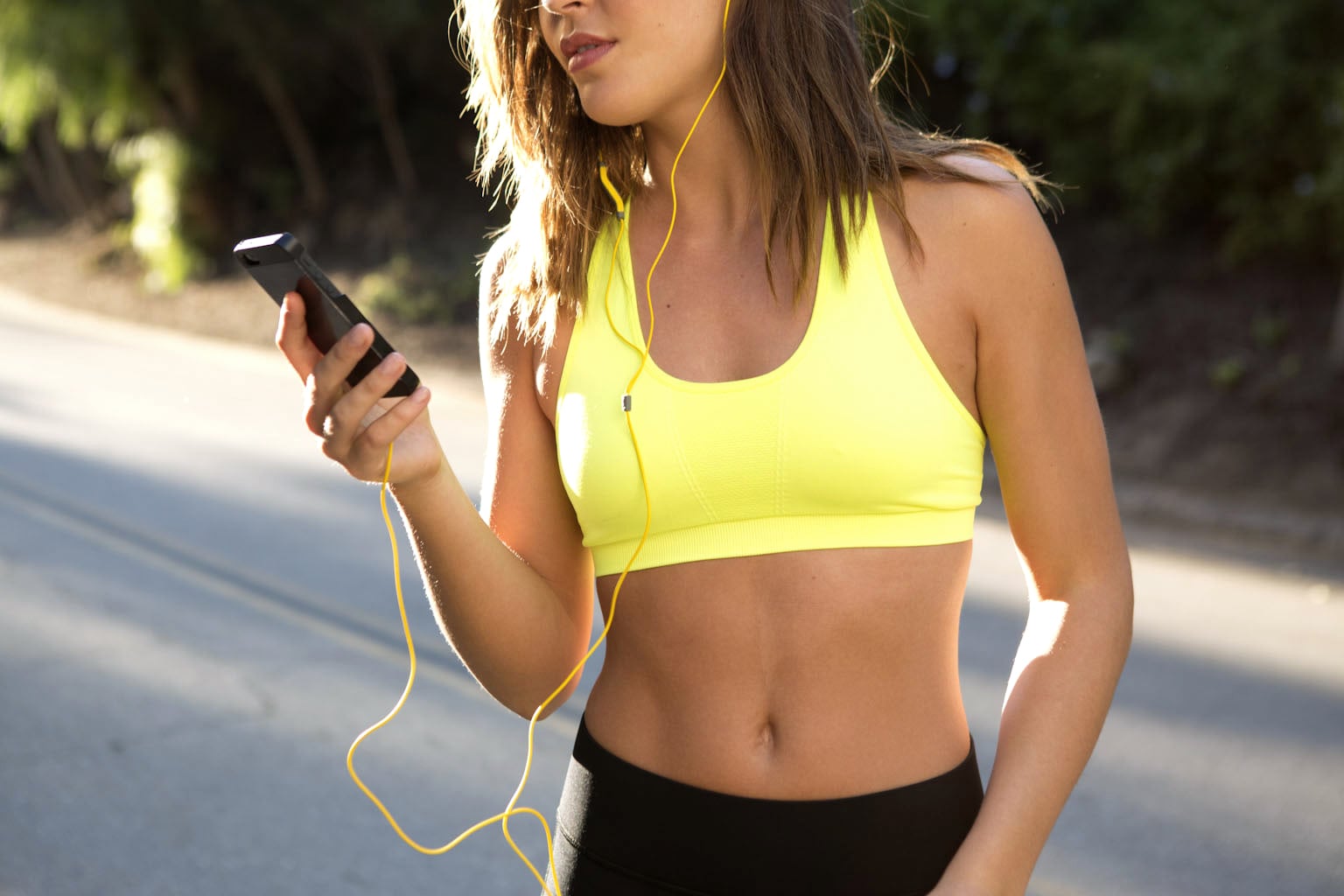 Whether you're a runner who doesn't love music or your playlist has just grown dull, following a podcast can make your weekly long run more enjoyable. Even the best playlists can grow boring over the course of a two-hour-long training run. Whether you're interested in true crime or want to laugh while you run solo, we've narrowed the selection down to 10 podcast options guaranteed to entertain you while you log miles.
My Favourite Murder
The title doesn't sound like this podcast is designed to make you laugh out loud while running solo, but it absolutely will. Hosts Karen Kilgariff and Georgia Hardstark are the best friends you've always wanted to share a bottle of wine and a tale of true crime with. Combining raw honesty, crude humour, and relatively unknown but fascinating murders, the one-hour podcast is a perfect start for a long run.
Everybody's Got Something
When you want to extend that runner's high, listening to Robin Roberts interview celebrities who have "something" will leave you feeling motivated to conquer the distance and the rest of your day. Each episode leaves you convinced that everyone has an obstacle in their life and the ability to fight through it.
Hollywood & Crime
If you love Old Hollywood noir films, this podcast's storytelling will leave you picturing Old Hollywood as you listen to the story of the Black Dahlia murder. The story is told in sequence, so make sure you start with the first episode. The episodes are only 30 minutes long and good for binging on the run.
10% Happier
If you meditate before or after your run, Dan Harris's 10% Happier podcast will teach you about meditation techniques and experience while you multitask and finish your run. The episodes range from hyper-educational to hilarious and will leave you feeling smarter while you sweat.
Serial
This NPR blockbuster has already had two seasons, each following unique cases. If you haven't been following the Adnan Syed murder trial, binge season one first while you log your miles, and then follow up with the breaking developments that have occurred since the podcast went viral.