Best Windbreaker For Running
This Is the Only Windbreaker I Run in, and It Turns Into a Convertible Crossbody Bag!
As POPSUGAR editors, we independently select and write about stuff we love and think you'll like too. If you buy a product we have recommended, we may receive affiliate commission, which in turn supports our work.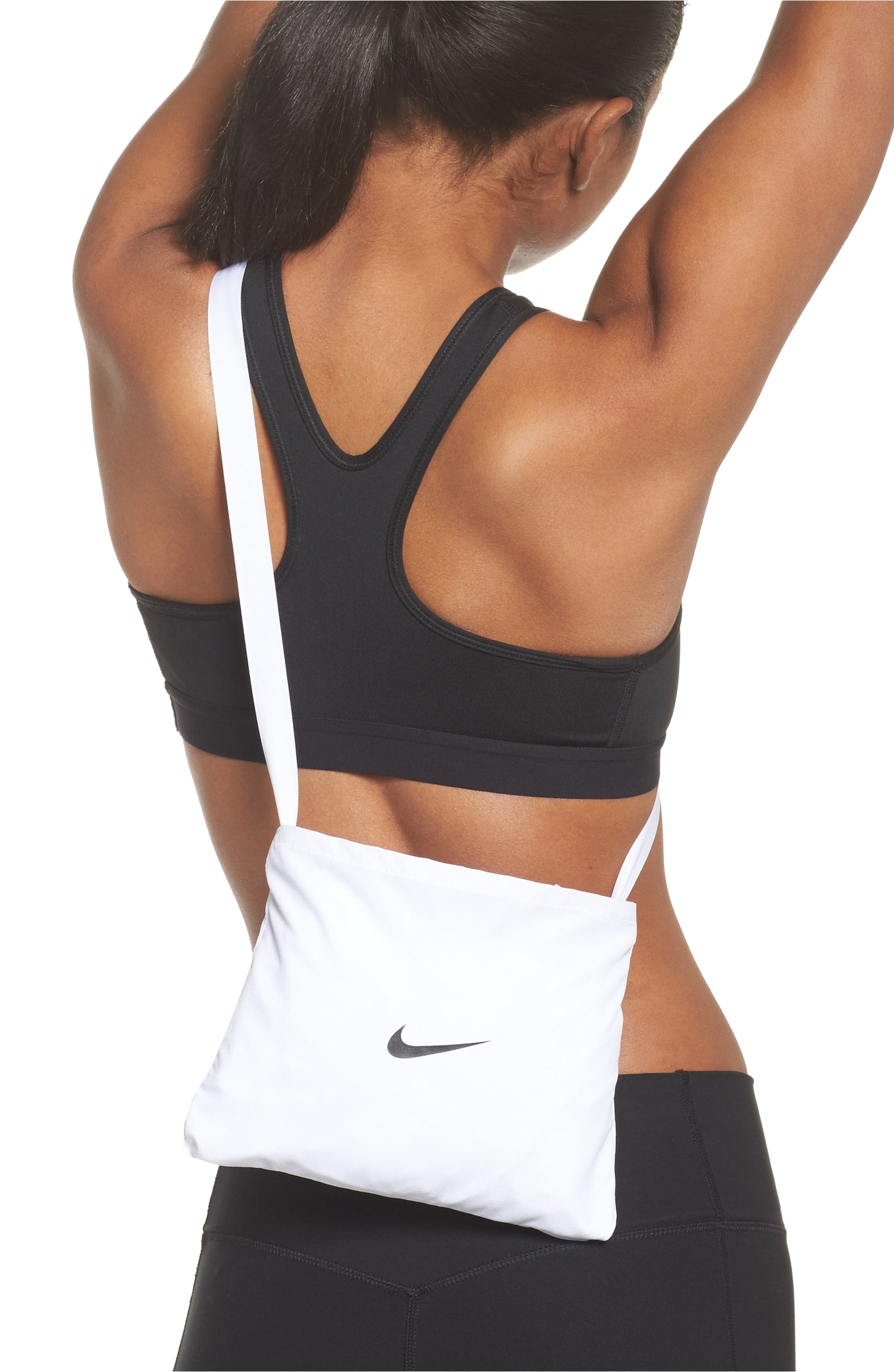 When I tell people I live in San Francisco, they imagine it to be this sunny paradise just because it resides in California. False. The city has a climate of its own. When it's not foggy, it's sunny with a major dose of wind and changes again in a few hours. For this reason I will never leave my house without a jacket, and that especially applies to my workouts. I try to run outside at least four nights a week, and I found myself constantly sweating in my thick hoodies. I finally invested in this Nike Flex Packable Hooded Training Jacket ($75), and it's the best money I ever spent.
The obvious selling point that made me commit was the fact that it's packable. At first I was sceptical how this would actually play out in person, but to my surprise, it was so easy. Simply fold it up a couple of times, slip it into the pocket, and use the convenient crossbody strap. This was especially helpful when I was overheating and needed a quick walking break or wanted to stop for a juice or snack (which I often do).
Aside from its unique feature, I was overall impressed with the quality. Its lightweight and breathable material keeps me both warm and cool at the same time. The large front pocket (which doubles as the packable bag) perfectly fits my phone and keys so I can run hands-free. Although, I'm traditionally a size small, I decided to purchase the medium for some extra room so I can layer it during colder months.
I can't imagine going on my nightly workouts without it. I even wear to the gym or on the weekends when running errands. I'm addicted. Try it for yourself!