Best Workout Songs 2017
We'd Like to Thank These Songs For Motivating Our Workouts in 2017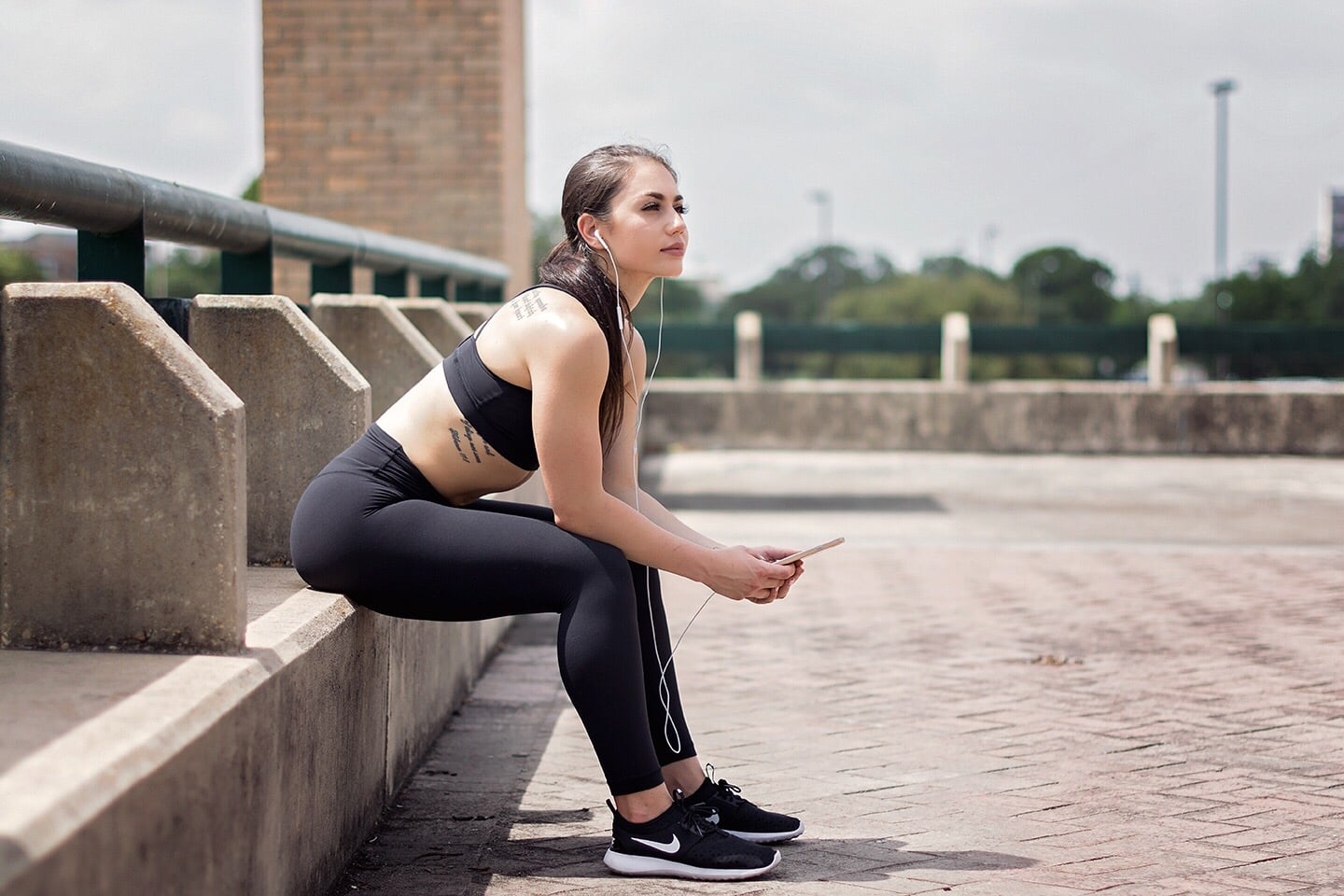 Even if you're running on zero, a good playlist can pump up any workout. This year certainly didn't disappoint when it comes to music, and many of those songs that you couldn't get out of your head serve as great exercise motivation. So if you're looking to push through on those sluggish days or take your sweat sesh to the next level, these songs are sure to have you turning "I can't" into "I can!"
"Sorry Not Sorry" — Demi Lovato
"HUMBLE." — Kendrick Lamar
"Text Ur Number" — DJ Envy (feat. DJ Sliink and Fetty Wap)
"Woman" — Kesha (feat. The Dap-Kings)
"Drink Up" — Train
"What Lovers Do" — Maroon 5 (feat. SZA)
"Do Re Mi" — Blackbear (feat. Gucci Mane)
"Love So Soft" — Kelly Clarkson
"Hard Times" — Paramore
"Chained to the Rhythm" — Katy Perry (feat. Skip Marley)
"There's Nothing Holdin' Me Back" — Shawn Mendes
"Party" — Chris Brown (feat. Usher and Gucci Mane)
"New Rules" — Dua Lipa
"Bodak Yellow" — Cardi B
"Mi Gente" — J Balvin and Willy William (feat. Beyoncé)
"Thunder" — Imagine Dragons
"Despacito (Remix)" — Luis Fonsi and Daddy Yankee (feat. Justin Bieber)
"Get Low" — Zedd (with Liam Payne)
"Look What You Made Me Do" — Taylor Swift
"Stay" — Zedd and Alessia Cara
"Shining" — DJ Khaled (feat. Beyoncé and JAY Z)
"Feels" — Calvin Harris (feat. Pharrell Williams, Katy Perry, and Big Sean)
"Who I Am" — Maroon 5 (feat. LunchMoney Lewis)
"Most Girls" — Hailee Steinfeld
"XO Tour Llif3" — Lil Uzi Vert
"Rockstar" — Post Malone (feat. 21 Savage)
"When It Rains It Pours" — Luke Combs
"How Long" — Charlie Puth
"Shape of You" — Ed Sheeran
"Wolves" — Selena Gomez and Marshmello
"Unforgettable" — Thomas Rhett
"Strip That Down" — Liam Payne (feat. Quavo)
"No Limit" — G-Eazy (feat. A$AP Rocky and Cardi B)
" . . . Ready For It" — Taylor Swift
"Swish Swish" — Katy Perry (feat. Nicki Minaj)
"Slide" — Calvin Harris (feat. Frank Ocean and Migos)
"DNA." — Kendrick Lamar
"The Cure" — Lady Gaga
"Cut to the Feeling" — Carly Rae Jepsen
"Glorious" — Macklemore (feat. Skylar Grey)
"Tone It Down" — Gucci Mane (feat. Chris Brown
"Your Song" — Rita Ora (Cheat Codes Remix)
"More Than You Know" — Axwell and Ingrosso
Looking for a playlist for a certain kind of workout? We've got you covered here!
Remember, you will need to download the free Spotify software or app to listen to our playlists.