Bose Noise-Masking Sleepbuds
Bose's Noise-Masking Sleepbuds Are Made to Help You Fall and Stay Asleep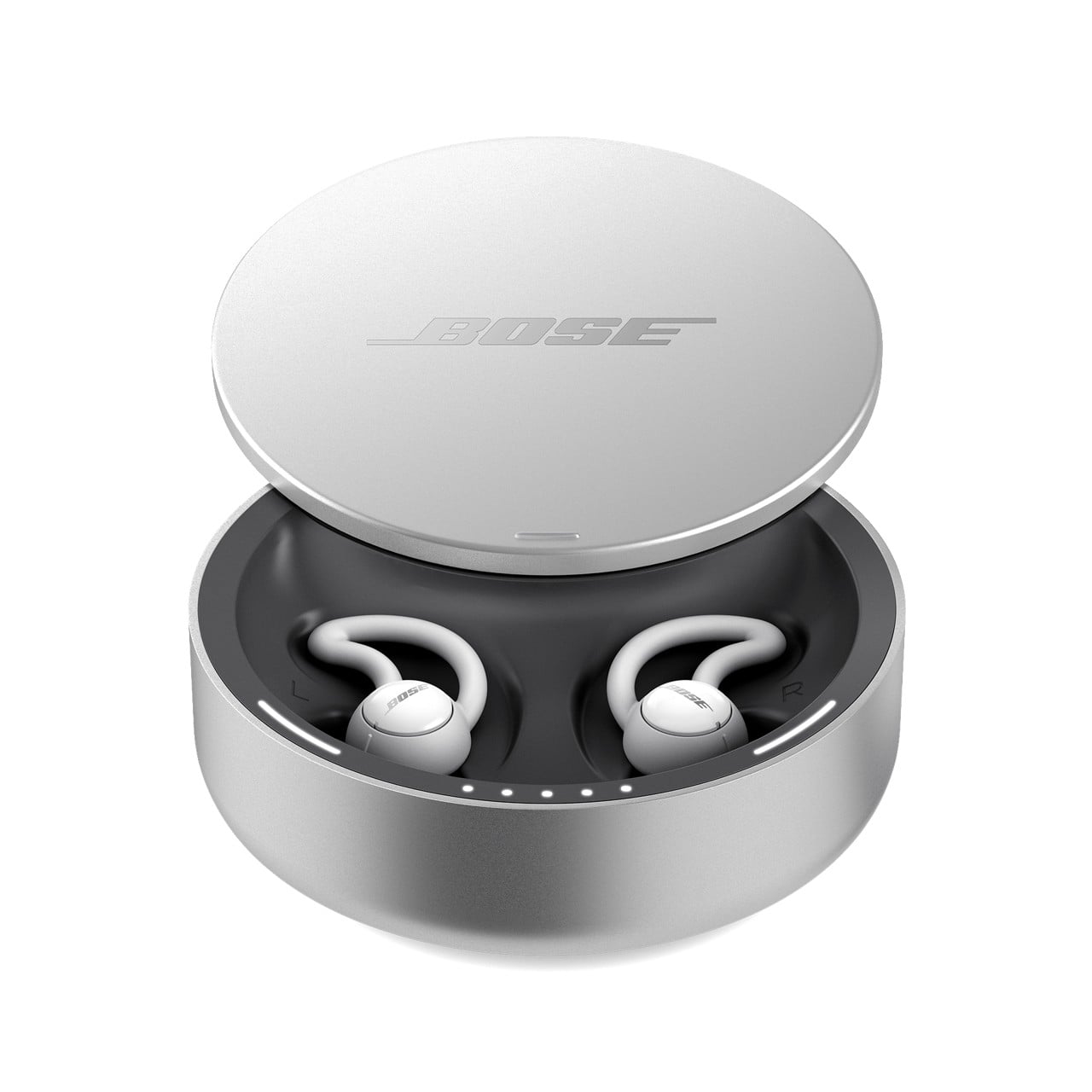 Say goodbye to earplugs, and hello to Bose's noise-masking Sleepbuds. After testing out the prototype via Indiegogo, Bose finally launched the product on June 21, which is now available for purchase for $250. The Sleepbuds are designed specifically to help consumers get their best sleep ever, thanks to their built-in noise-masking technology. But they're more than just advanced earplugs; Sleepbuds stream sounds that drown out unwanted noise, taking both bedtime and naptime to the next level.
The Features
Soothing sounds: Sleepbuds come with 10 pre-loaded sounds, like a campfire or crickets, that range in purpose from relaxation to noise-masking.
Wireless: You'll never find yourself tangled in cords, as they're truly wireless.
Comfortable and secure: Sleepbuds come in three sizes (small, medium, and large) ensuring the perfect fit. Sleep on your side or toss and turn? Bose designed these with you in mind.
Rechargeable: When your Sleepbuds aren't in use, store them in the case to keep them protected and charged. Just one charge will keep them juiced for 16 hours.
Wake-up alarms: Wake up to an alarm that won't disturb anyone sleeping next to you.
Using the Bose Sleep app, you can also customize your sleep settings, including sound preferences, volume, and how long you want them on during the night. If falling asleep and/or staying asleep is an issue for you, these Sleepbuds may be exactly what you need!