Calories in Different Loaves of Bread
How Many Calories Are in Your Favourite "Healthy" Loaf?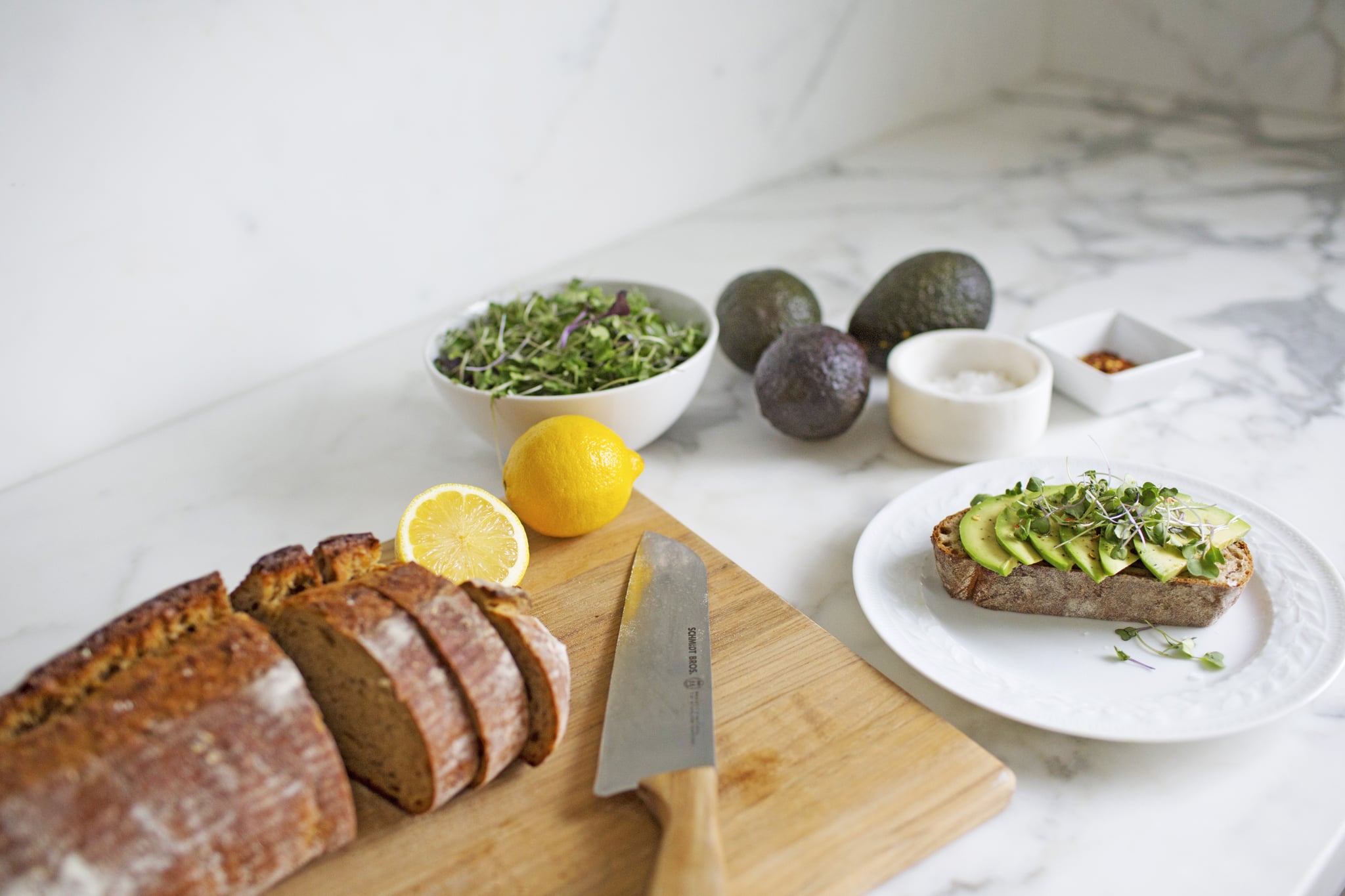 Carbs in the form of bread are often demonised because they're processed so they aren't as nutritionally dense as complex carbs, which means they don't fill us up or fuel our training efforts like we need them to unless paired with powerhouse foods like avocado and green algae to make tasty snacks like avocado toast or mermaid toast. That being said, not all breads are created equal, so take a look at the nutritional breakdown of six loaves on the healthy shelf before you make your decision.
| Bread | Amount | Calories | Carbs | Sugar | Fibre | Fat | Protein | Salt |
| --- | --- | --- | --- | --- | --- | --- | --- | --- |
| Warburtons Wholemeal | 1 slice | 103 | 16.9 | 1.1 | 2.9 | 1.3 | 4.7 | 0.43 |
| Burgen Sunflower and Chia | 1 slice | 120 | 16.7 | 1.1 | 2.3 | 4.3 | 2.5 | 0.42 |
| Vogel Soya and Linseed | 1 slice | 108 | 14.7 | 1.1 | 2.9 | 2.6 | 5.3 | 0.37 |
| BFree Brown Seeded | 1 slice | 67 | 9.5 | 0 | 2.9 | 1.5 | 2.3 | 0.31 |
| Allinson Seeds and Grains | 1 slice | 139 | 17.5 | 1.5 | 2.3 | 5 | 4.9 | 0.41 |
| Genius Triple Seed Loaf | 1 slice | 104 | 15 | 1.1 | 3.6 | 3.4 | 1.5 | 0.25 |
Image Source: POPSUGAR Photography / Sheila Gim