Can a Football Match End in a Tie?
Can Football Matches End in a Tie? Yes and No — Here's What to Know Before the World Cup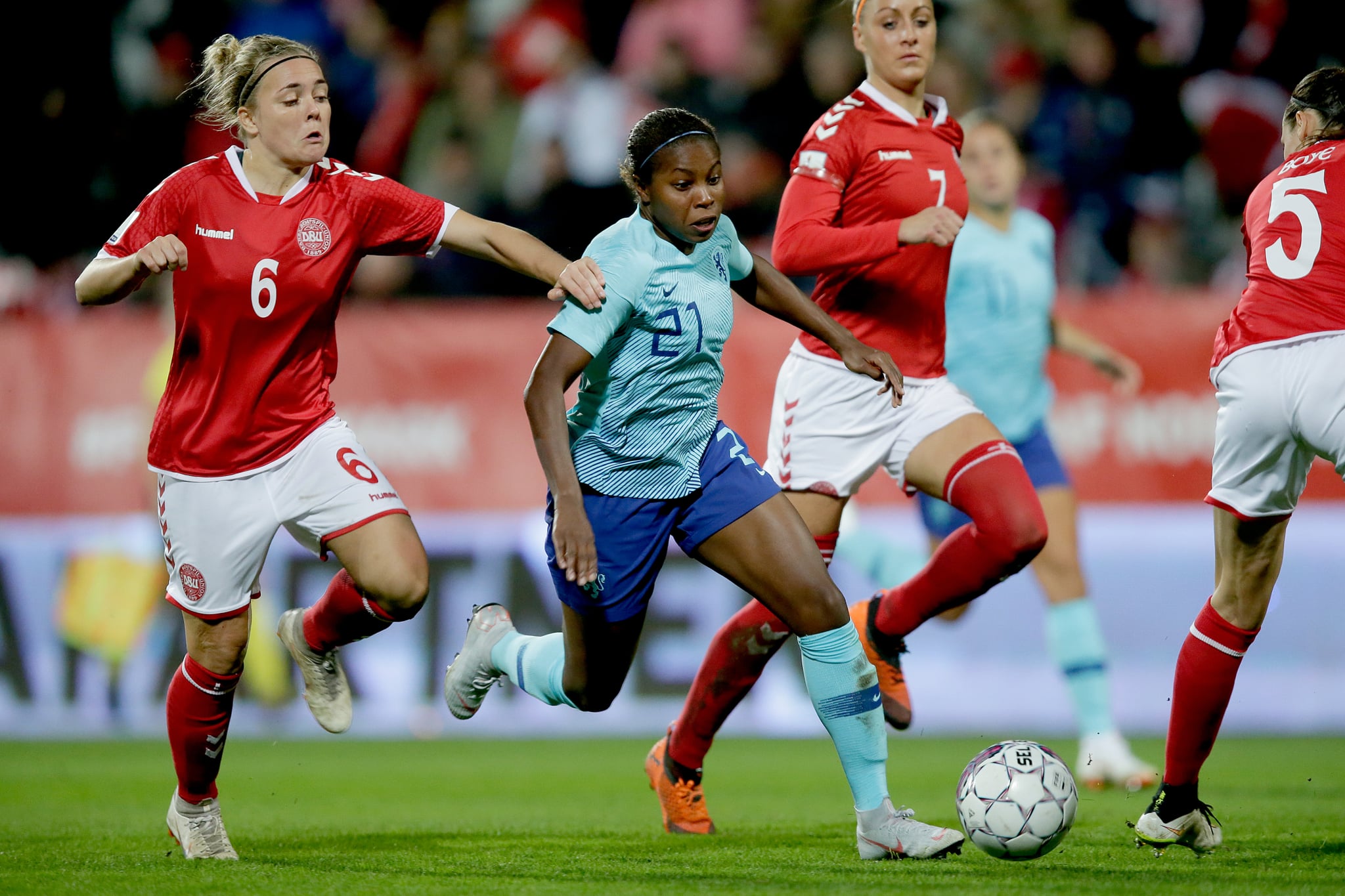 If you're a longtime football fan, the 2019 FIFA Women's World Cup is a big deal for you, and you could have probably written this post. If you're new to football or just a casual fan, now is the perfect time to brush up on your knowledge before the big tournament, starting with how the scores work.
To some, the way a game (even in an international tournament) can end up with a score of 0-0 or in a tie is one of the quirks of football — doesn't someone need to win? Not always, but in the World Cup, the rules are a little different depending on how far along it is in the tournament.
Can Football Matches End in a Tie?
In most circumstances, a football match can end in a tie. If the game reaches the end of regular play (including any additional time the referee adds on to compensate for pauses in game play due to injuries, for example) and the score is tied, the game simply ends. There is usually a points and ranking system, and each team is given a certain amount of points according to goals score with extra points being awarded for away games versus home games. However, this isn't the case when it comes to a tournament where one team has to win it all.
How Do Ties Affect the World Cup?
During the Women's World Cup, the first stage is the group stage, where teams play to accumulate points. During this stage, teams, sorted previously into six groups of four teams each, play each other round-robin style within each group, so every potential matchup happens. Each team gets three points for a win and zero for a loss, but if they tie, each team gets a point.
Once every matchup has happened, the points are tallied, and the top two teams in each group advance to the knockout stage, along with the top four third-place finishers. If two or more teams have the same amount of points when the group stage ends, FIFA has a whole set of slightly complicated criteria on how they would choose the team that moves forward to the first knockout stage, including goal differential.
Ties will be broken as they would be in regular games: first with a 30-minute extension of game play, then a shoot-out. At this point, it's a single-elimination tournament: once a team loses, they're out.
During the knockout stage, because a team needs to win in order to move forward in the tournament, if at the end of the regular 90 minutes there's a tie, two additional periods are played of 15 minutes each. So what happens if there's still a tie after those 30 minutes? That's when the match goes into the penalty shoot-out phase. Usually, five players from each side are selected to take shots from the penalty kick line. Once everyone has made those initial shots, the team with the most goals wins.
If both teams score the same amount of goals at the end of that first set, teams will continue to kick one shot at a time until the tie ends — this is known as "sudden death." Once a team loses, it's out of the tournament with the only exception being the semifinals, where the losers of the two semifinal matches will go head to head to determine the third-place finish.
Don't Ties Make Football Games Boring?
Not at all! Football games that end in a tie are often just as tense and competitive as the ones that don't. The very fact that they end in a tie often means that the teams are unusually well-matched and playing great on both offence and defence, rather than a clear imbalance of talent or power.
One of the most intense World Cup matches in recent history actually ended in a tie. Back in 2018, the men's teams from Portugal and Spain faced off in an early-round match that ultimately ended in a 3-3 tie but was hailed as one of the greatest World Cup matches ever. If there are any ties in this year's Women's World Cup, we hope they're just as thrilling!