Chilled Cucumber Soup
Belly Blaster: Chilled Cucumber and Avocado Soup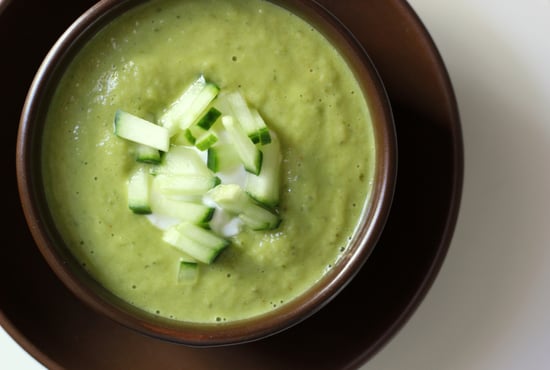 A chilled cucumber and avocado soup is perfect for any Summer day; not only will it help you cool off and hydrate, but the ingredients will also help you feel your flat-belly best. Avocados are high in fibre, which helps keep you full, as well as monounsaturated fats, which studies have shown may help decrease belly fat. Cucumbers, meanwhile, are high in anti-inflammatory nutrients. A pinch of cayenne as well as garlic adds a bit of spice and a metabolism boost, and at under 150 calories, this chilled green soup doesn't weigh you down on a hot day.
Read on for the recipe.
Ingredients
1 tablespoon extra-virgin olive oil
2 cloves garlic, minced
1 small onion, diced
1 tablespoon lemon juice
480 grams peeled, seeded, and thinly sliced cucumbers, divided
360 mL vegetable broth, or reduced-sodium chicken broth
1/2 teaspoon salt
1/4 teaspoon freshly ground pepper
Pinch of cayenne pepper
1 avocado, diced
10 grams chopped fresh parsley, plus more for garnish
130 grams nonfat Greek yoghurt
Directions
Heat oil in a large saucepan over medium-high heat. Add garlic and onion; cook, stirring occasionally, until tender, one to four minutes. Add lemon juice and cook for one minute. Add 400 grams cucumber slices, broth, salt, pepper, and cayenne; bring to a simmer. Reduce heat and cook at a gentle simmer until the cucumbers are soft, six to eight minutes.
Transfer the soup to a blender. Add avocado and parsley; blend on low speed until smooth. (Use caution when pureeing hot liquids.) Pour into a serving bowl and stir in yoghurt. Chop the remaining 80 grams cucumber slices. Serve the soup warm or refrigerate and serve it chilled. Just before serving, garnish with the chopped cucumber and more chopped parsley, if desired.
Makes four servings.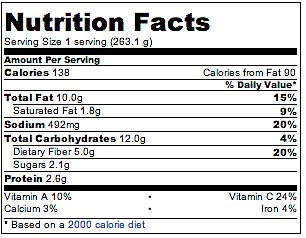 Information
Category

Soups/Stews