Chinese-Inspired Healthy Stir-Fry Recipe
This Stir-Fry Tastes Just Like Your Favourite Chinese Takeaway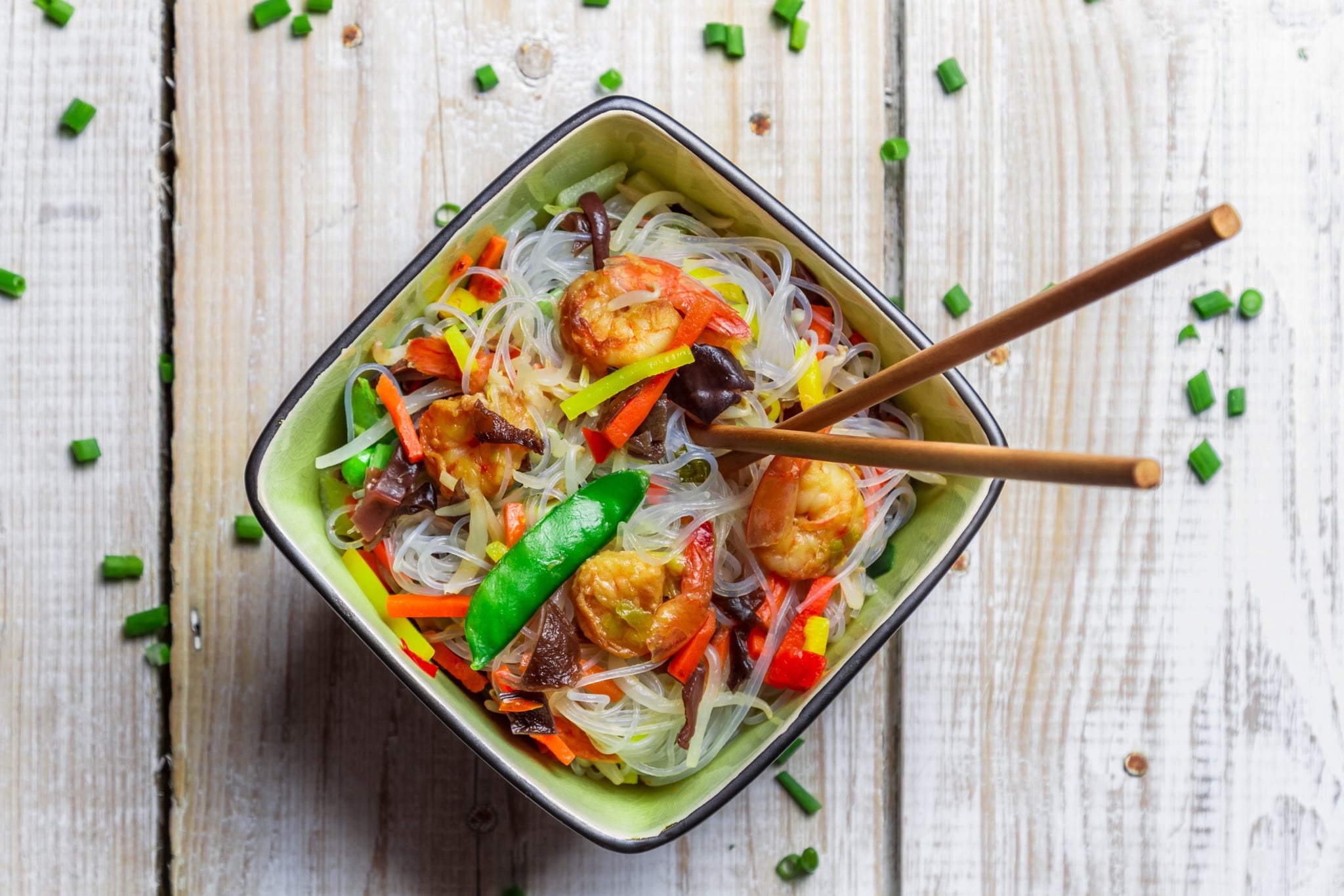 Cutting down on unhealthy habits like weekly takeaway orders can be hard, but there are ways to lighten some of your favourite recipes up. If your vice happens to be a filling bowl of steaming noodles topped with a flavourful stir fry, this recipe does away with the hidden calories without ruining the flavours you love.
Mixed Vegetable and Rice Noodle Stir-Fry
Ingredients
a handful of snow peas
500g of prawns, peeled and deveined
Red peppers
Yellow peppers
Orange peppers
Red cabbage
100g of bamboo shoots
Spring onions
100 ml of soy sauce
1 teaspoon of honey
½ tsp of chilli powder
250 g of rice noodles
2 tablespoons of rapeseed oil
Directions
Soak your noodles in a bowl of warm water until soft (about 20 minutes), and then drain them in a colander.
Stir together honey and soy sauce in a separate bowl and keep to the side.
Heat a large wok until and pour the rapeseed oil into the wok and spread it around evenly.
Add the garlic and stir-fry it for a few seconds before adding the peppers, red cabbage, snow peas, spring onions, and bamboo shoots, and stir-fry for 1 minute.
Add the shrimp and the sauce, and stir-fry for a further 3 minutes, or until the shrimp is bright pink. Now the drained rice noodles can go in. Fry for another minute.
Remove from the heat and serve!
Information
Category

Pasta/Noodle

Cuisine

Chinese