Clean Eating Alice Healthy Maple Syrup French Toast Recipe
This Maple Syrup French Toast Is Worth Getting Up For at the Weekend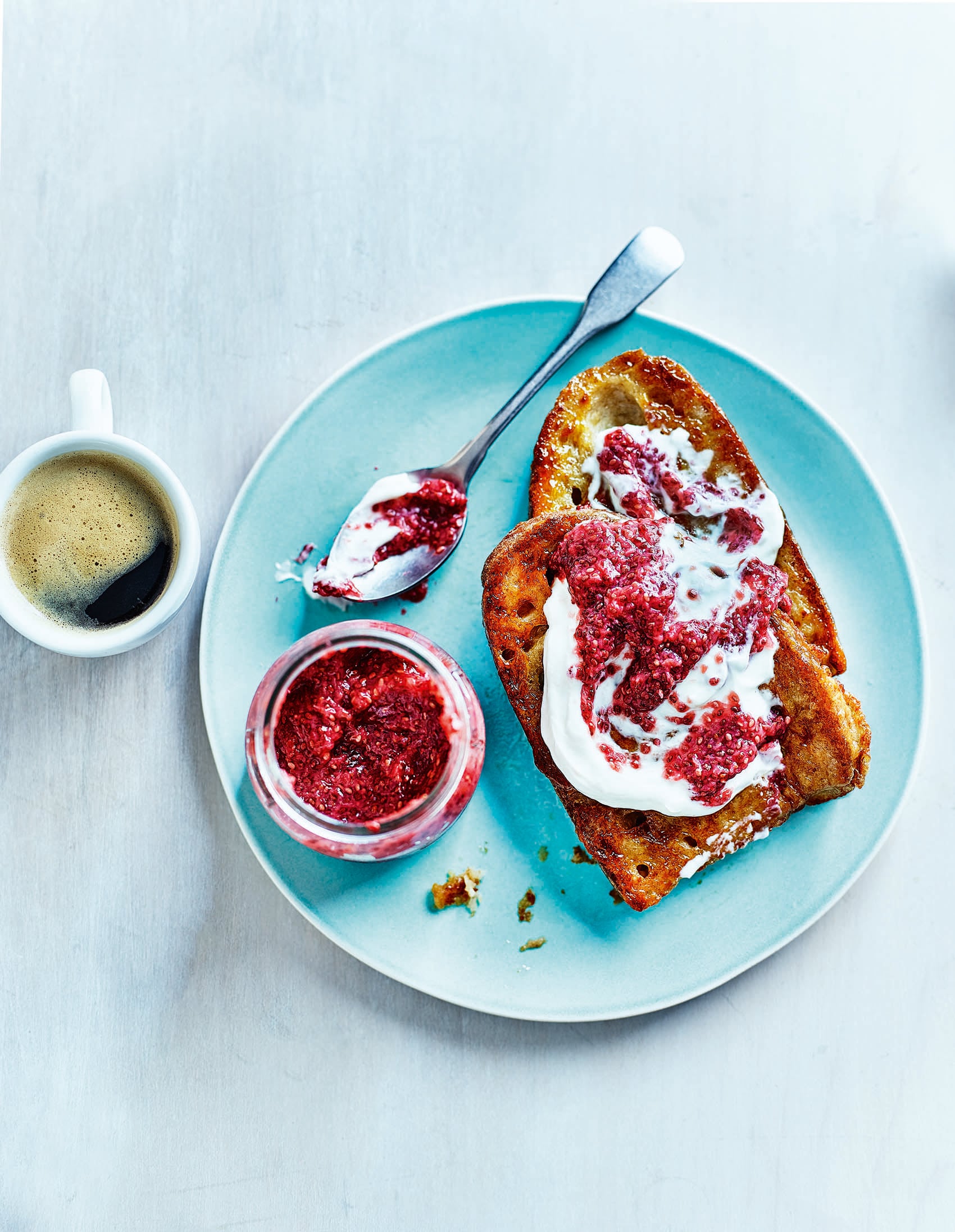 Cleaning your diet up and eating healthier doesn't necessarily mean you have to leave your favourite foods in the past. Instead, look at it as an opportunity to healthify your not-so-healthy faves so they're not just tasty, but also nutritious.
One of our favourite fit chicks, Clean Eating Alice, knows the importance of this and has several such recipes in her new cookbook. Case in point, this indulgent, healthy breakfast that's worth hopping out of bed for on weekend mornings.
Ingredients
2 tablespoon chia seeds
250 grams strawberries, hulled
2 tablespoon maple syrup
1 free-range egg
50 ml unsweetened almond milk
1/2 teaspoon ground cinnamon
1/2 teaspoon coconut oil
4 slices sourdough or rye bread
2 tablespoon Greek yoghurt
Directions
Grind your chia seeds until fine in a small food processor. Add the strawberries and 1 tablespoon maple syrup, and blitz the mixture for another minute.
Place a saucepan over medium heat and add the strawberry mixture. Stir the mixture often and cook until it's thick and jammy, for about 5-7 minutes. Pour it into a bowl and leave it to cool.
While that cools, crack the egg into a large shallow bowl and add the almond milk, cinnamon, and remaining tablespoon of maple syrup.
Melt the coconut oil in a nonstick frying pan over medium heat.
Coat each slice of bread on both sides in the egg mixture, then add to the pan; you may need to do this in batches. Cook the slices for 1 minute on each side until golden and crispy.
Serve your french toast topped with a spoonful of Greek yoghurt and the strawberry chia jam.
Information
Category

Breakfast/Brunch

Yield

2 servings