Courteney Cox's Diet and Exercise Routine
Courteney Cox's Fit Philosophy
Happy birthday, Courteney Cox! The actress turns 48 today, and to celebrate, we're taking a look at her fit philosophy. Here's how the actress and mom stays in shape.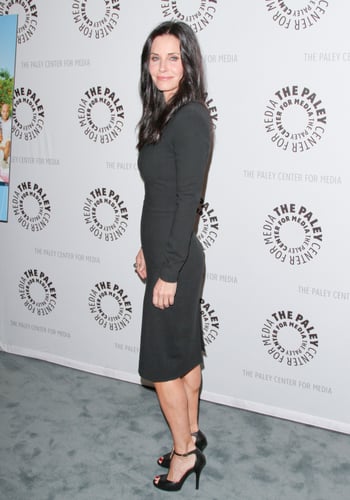 In her own words: Courteney says it best — "My fitness philosophy is to be active in life and enjoy what I am doing," she shared in Gwyneth Paltrow's Goop newsletter. "I have always loved exercise and feel that being active is important to maintain not only physical health, but mental health as well."
In action: Courteney Cox is a devotee of the famed Tracy Anderson Method. Courteney says she loves the celebrity trainer's workouts because they're a "constant challenge." "As soon as I have mastered a certain exercise, they throw something else at me," she says. "In my hour-and-a-half workout sessions, I have had a mental challenge and a physical challenge." Courteney's also professed to being a fan of the Power Plate. Whether she's seeing her trainer or paying tennis on the weekend, she tries to incorporate regular cardio almost every day of the week.
Her diet: Courteney Cox is rumoured to be a fan of the blood type diet, based on the book Eat Right For Your Blood Type. While experts have warned that the fad diet's principles aren't based on scientific proof, the book promises weight loss if you stick to diets tailored for your blood type. Courteney also says she follows a low-carb diet, drinks lots of coconut water, and avoids caffeine.