Crockpot Turkey Chili
The Low-Calorie Slowcooker Chilli You Need in Your Life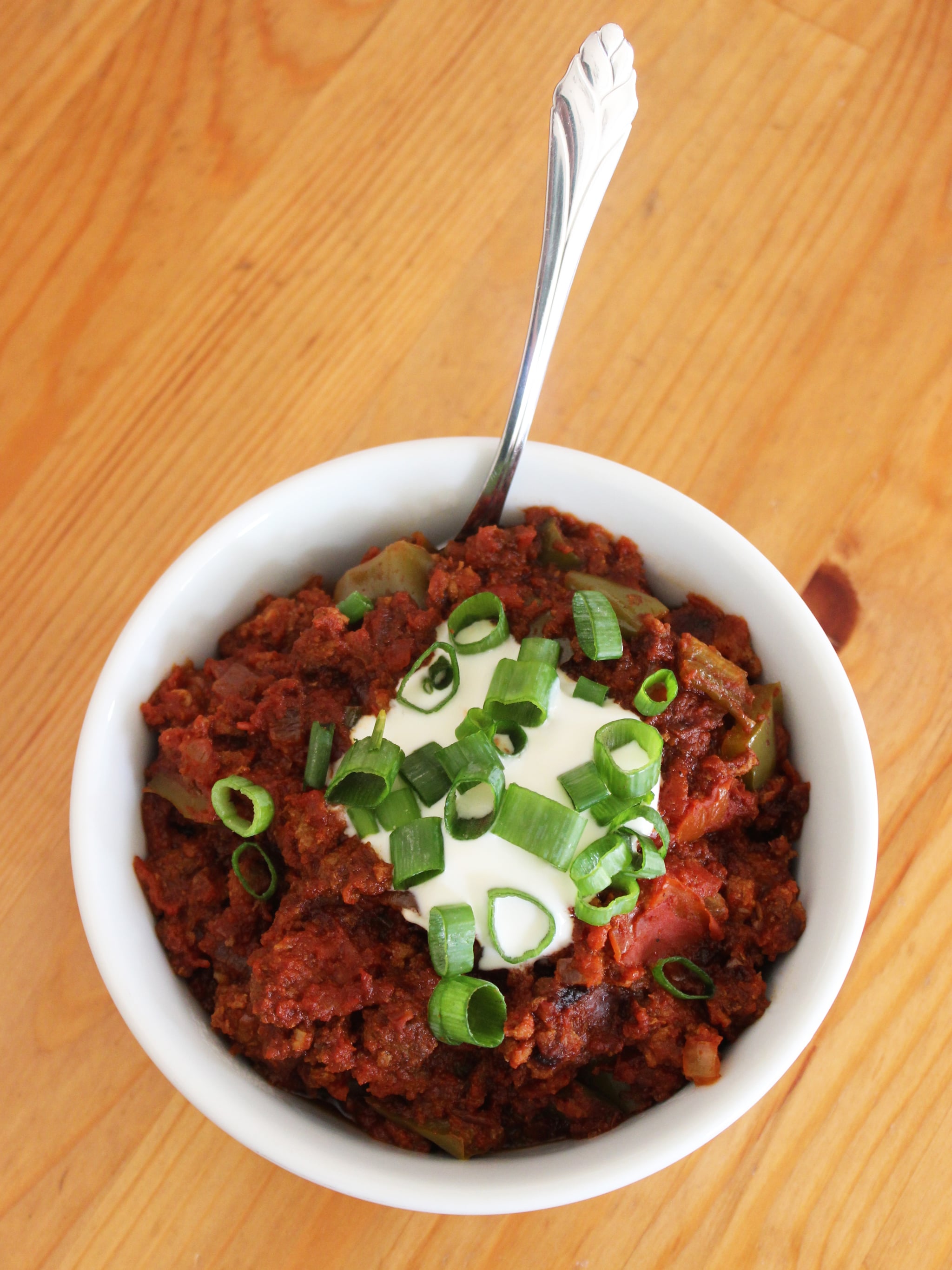 When cooler Winter temperatures hit, the first supper I crave is chilli. There's something about the ingredients, the spice, and the warmth of every bite that just feels right. However, when chilli gets loaded up with tons of beans or the wrong produce, it can lead to uncomfortable bloating before bed. If you can relate, this easy slow-cooked beanless chili has your name all over it. It fills you up with over 27 grams of protein for well under 300 calories. Top off your bowl with Greek yoghurt and a few slices of avocado for even more flat-belly power.
Crockpot Turkey Chilli
From Lizzie Fuhr, POPSUGAR Fitness
Notes
I served my chilli with Greek yoghurt and scallions, but any traditional toppings would be delicious.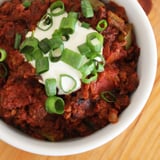 Ingredients
450 gram lean ground turkey
2 green peppers, chopped
4 cloves garlic, minced
1 yellow onion, chopped
1 780 gram tin of diced tomatoes
1 400 gram tin of tomato sauce
3.5 grams chilli powder
Directions
In a nonstick pan, cook ground turkey for 10 minutes until no longer pink.
Combine cooked turkey and the rest of the ingredients into your slow cooker.
Cook on low for 6 to 8 hours, or on high for 3 to 4 hours.

Source: Calorie Counter
Information
Category

Main Dishes

Yield

4 servings
Nutrition
Calories per serving

267