Is Dairy-Free Ice Cream Healthy?
If You Eat Dairy-Free Ice Cream by the Pint, You May Not Want to Hear This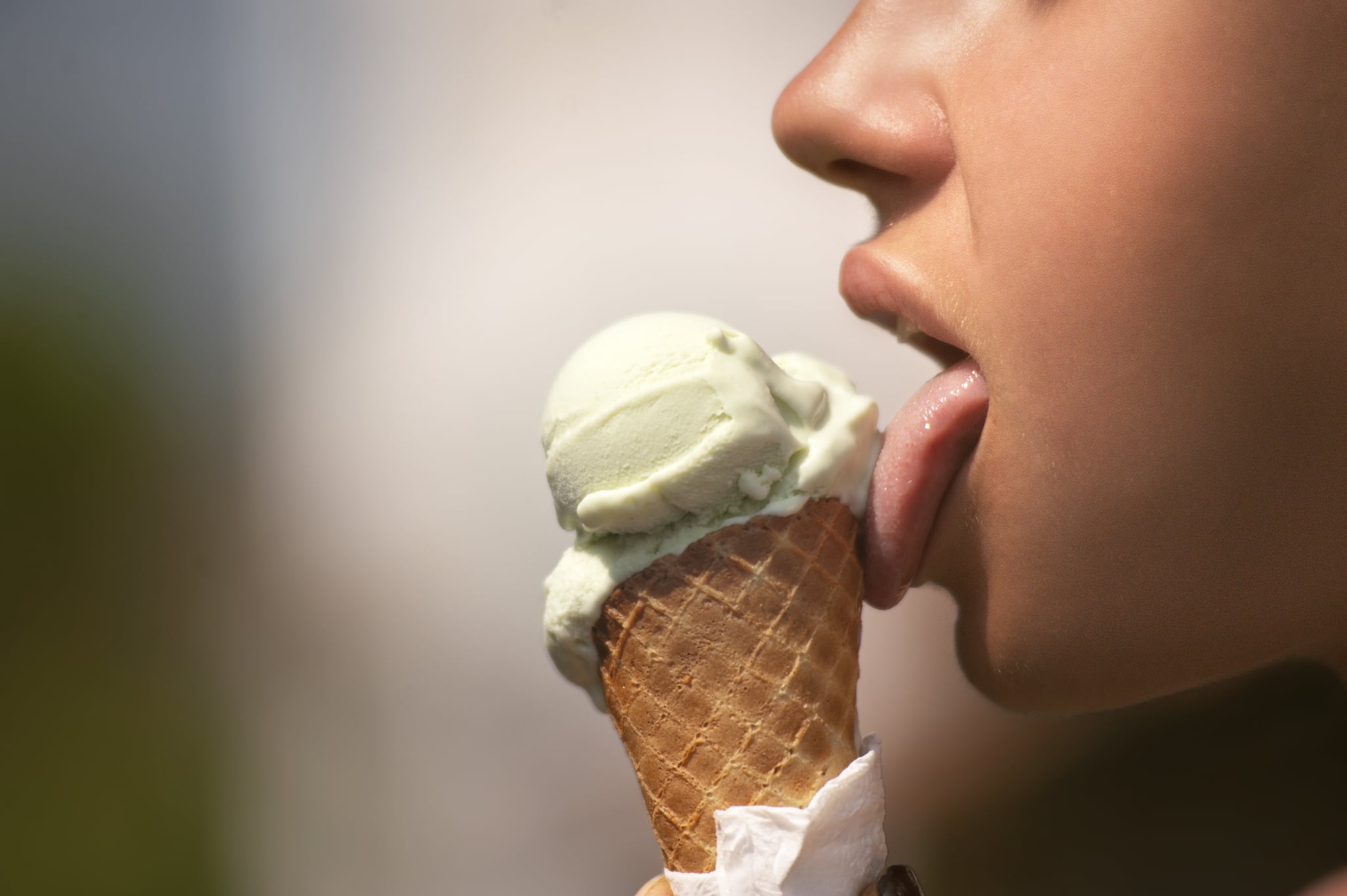 Vegans, rejoice! You'll no longer have FOMO when it comes to enjoying a scoop of cold, creamy ice cream. Get your spoon, because nondairy is the fastest growing segment of the frozen dessert category. Thanks to growing consumer demand for dairy-less ice cream, it's now easy to find all of your favourite flavours that lack animal products — but not flavour. In fact, there are more than 15 national brands and hundreds of dairy-free options that lack animal products — but not flavour. At the last count, my supermarket ice cream case featured more than 30 different flavours of pints as well as numerous novelties like ice cream sandwiches and bars. You can even buy the beloved Ben & Jerry's Cherry Garcia in a nondairy version!
While there are many reasons people ditch dairy, many do so for the perceived health benefits of avoiding animal-based products. However, not all nondairy frozen desserts are healthier than regular ice cream, and in some cases, the dairy-less option may be worse for your health. Here's the scoop.
Nondairy ice creams are generally made by replacing cow's milk with coconut, soy, almond or cashew milk or pea protein. Almost all of the other ingredients remain the same between commercially available dairy ice cream and their dairy-free counterparts. It's worth noting that when you replace nondairy milk for cow's milk, you miss out on the calcium that is normally present in regular ice cream. What's more, coconut milk creates a rich and creamy frozen dessert, but often with high calories and saturated fat counts. Pints made with almond, soy, cashew, or another nut's milk tend to be lower in saturated fat and calories than those made with a coconut base.
While great for creating creamy frozen treats, coconut's saturated fat can elevate harmful LDL cholesterol levels, increasing risk for heart disease. Some coconut-based recipes from mainstream brands actually have 200 to 250 calories, seven to 15 grams of saturated fat, and five or more teaspoons (20-plus grams) of sugar per half-cup serving. For context, "regular" (aka nonpremium) dairy-based ice cream has 100 to 150 calories per serving, two to five grams of saturated fat, and five teaspoons of sugar.
For a healthier vegan scoop, choose one with fewer than 200 calories and five grams of saturated fat, and make sure it has no more than four teaspoons of added sugars per half-cup serving. Brands like So Delicious and Almond Dream have healthier nut-milk-based choices, while Halo Top's dairy-free options weigh in at a feathery 70 to 90 calories, with low saturated fat counts and less than just over a teaspoon of added sugars per half-cup serving. Meanwhile, Tofutti Cuties's soy-based sandwich has just 130 calories and two teaspoons of sugar. If you have access to this specialty, nondairy Japanese-style mochi balls have about 100 calories each.
When you scream for (nondairy) ice cream, grab a spoon and read the nutrition facts before you dig into your pint. Dairy-free or not, all ice cream is a treat, so don't assume that dairy-free means you can eat more of it.