Do You Burn More Calories in Hot Workouts?
Heated Classes Don't Make You Burn More Calories (Cold Ones Do, Though!)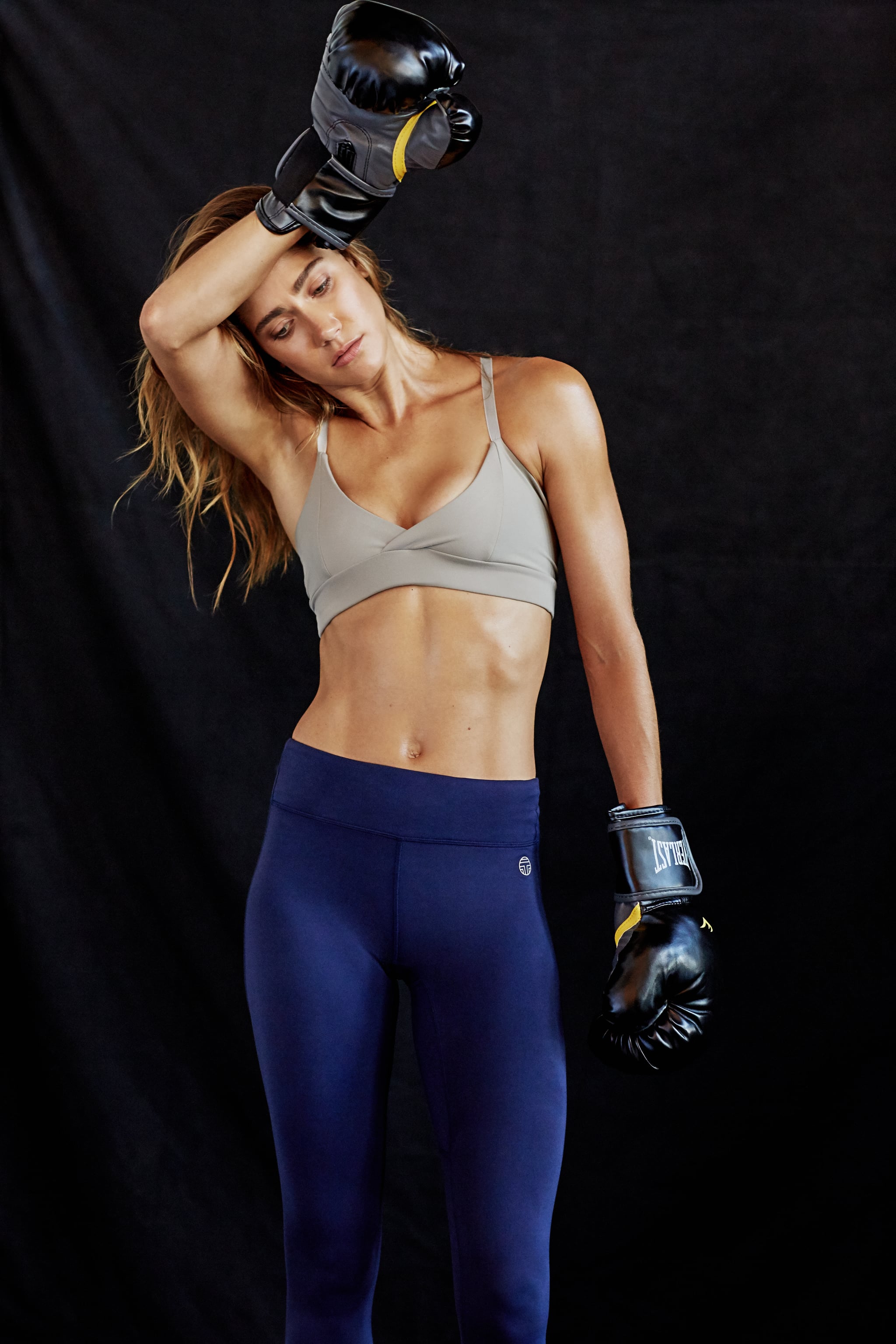 Hot yoga. Hot Pilates. Heated dance cardio. Warm Spin studios. Everywhere you turn, there's a boutique studio fitness class turning up the temperature and leaving you a sweaty, disgusting mess by the end of your workout. But it's not actually helping you reach your weight-loss goals (if weight loss is your goal, that is).
"Exercising in a cool environment actually contributes to greater caloric expenditure than exercising in a warm environment," celebrity trainer Harley Pasternak, MSc, told POPSUGAR. The New York Times bestselling author was debunking fitness myths left and right at the Fitbit summit in New York last week, and he gave us some details on why a cold workout is more optimal.
"There's no need to be in a hot room and having your shirt dripping in sweat in order to burn fat," he said. "You burn way more fat in a cold room than in a hot room, [because] exercising in a cooler environment is more conducive to caloric expenditure and fat metabolism."
His claims are rooted in and backed by science; a 1997 study showed how cooler temperatures can combat obesity, and a 2014 study showed that "cold exposure increases energy expenditure." We also know that cold temperatures promote the increase of brown fat in the body — the "good kind" of fat to have — which can increase your metabolism.
One of the best ways you can try this is by getting outside. "Now that we're heading into Autumn or Winter, don't be afraid to go outside and go for a great walk; there's no better time to do it," Harley said. "We're approaching the season where there's nothing better [for your health] than a brisk evening walk." Or you can follow Harley's own method and walk early in the morning (when it's cool) to go get your coffee — and your 10,000 steps.
So does this mean we have to skip hot yoga? "Don't skip Bikram yoga if you really enjoy and it makes you really happy," he said, "but don't look at it as a place where you're going to be burning calories. The hot temperature is about keeping your muscles loose and pliable, not to burn more calories."
Image Source: POPSUGAR Photography / Kathryna Hancock