Emily Ratajkowski's Diet
You'll Never Guess What's in Emily Ratajkowski's Diet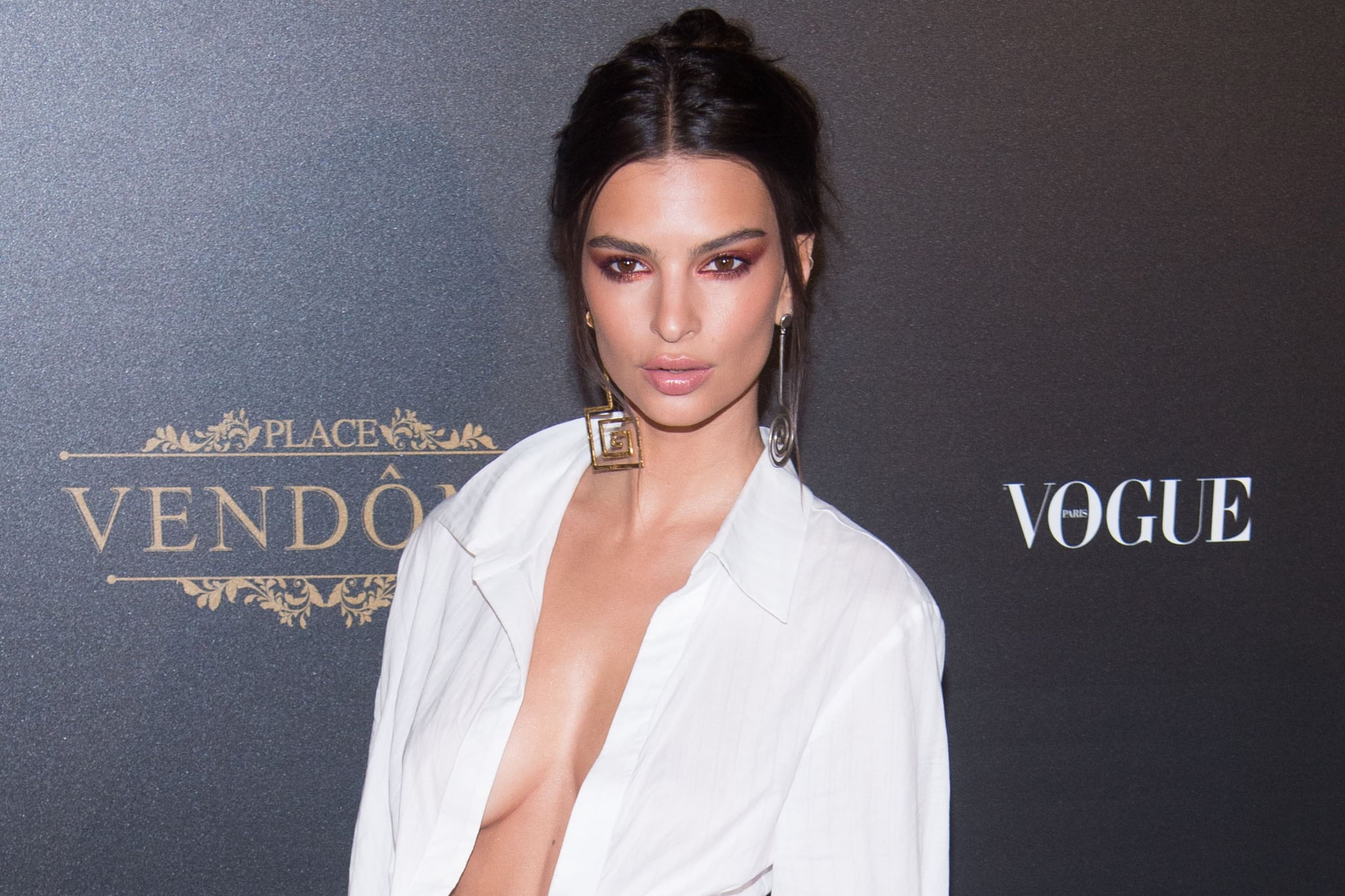 Model Emily Ratajkowski is known for her dynamite body, and her daily diet may surprise you. The actress and model, who first caught everyone's attention in Robin Thicke's "Blurred Lines" video and for her role in Gone Girl, loves sharing pics of her food on Instagram (as if the photos she posts of herself around the world weren't stunning enough). Some to-die-for meals she eats? This giant pizza from her time in Italy, coconut cake, and steak and fries (with wine, natch).
Ratajkowski recently explained her diet mantra. "I'm not someone who cooks. I'm someone who eats — a lot," she said on Jimmy Kimmel Live! this Summer. "You should see my refrigerator. It's insane . . . . It's basically Indian food and Thai food, preferably when I'm horizontal in bed."
In the past, she's opened up about her eating rituals to Harper's Bazaar, revealing that she breakfasts on pastries and black coffee for breakfast, eats a salad or sandwich for lunch, and goes out to dinner, heading out for Italian, sushi, or healthy fare from Café Gratitude.
As Ratajkowski explained, she doesn't just live off salad. "You know, I'm a carnivore," she told Elle". "I like to keep it really balanced to give my body energy and also be healthy." And though her Instagram tells the story of cakes and steaks, she says she only indulges occasionally. "I wouldn't say I am the type of girl who craves Doritos, but I definitely love a good cupcake sometimes . . . . I think it is like really important to give yourself a break. And also just really think about where things are coming from, what kind of ingredients are going into your body."
Hiking and yoga a couple times a week keep her active. And while it seems Ratajkowski maintains a balanced, joyful approach to food, you also have to chalk up her awesome figure to really, really good genes. That's totally OK. Actresses don't have to say they eat a ton (if they don't) or eat like a bird (if they just got lucky in the gene pool); all they have to do is be real.