Gigi Hadid Fitness Interview
Gigi Hadid Gets Real and Explains Why Society Needs to Stop Calling Her Perfect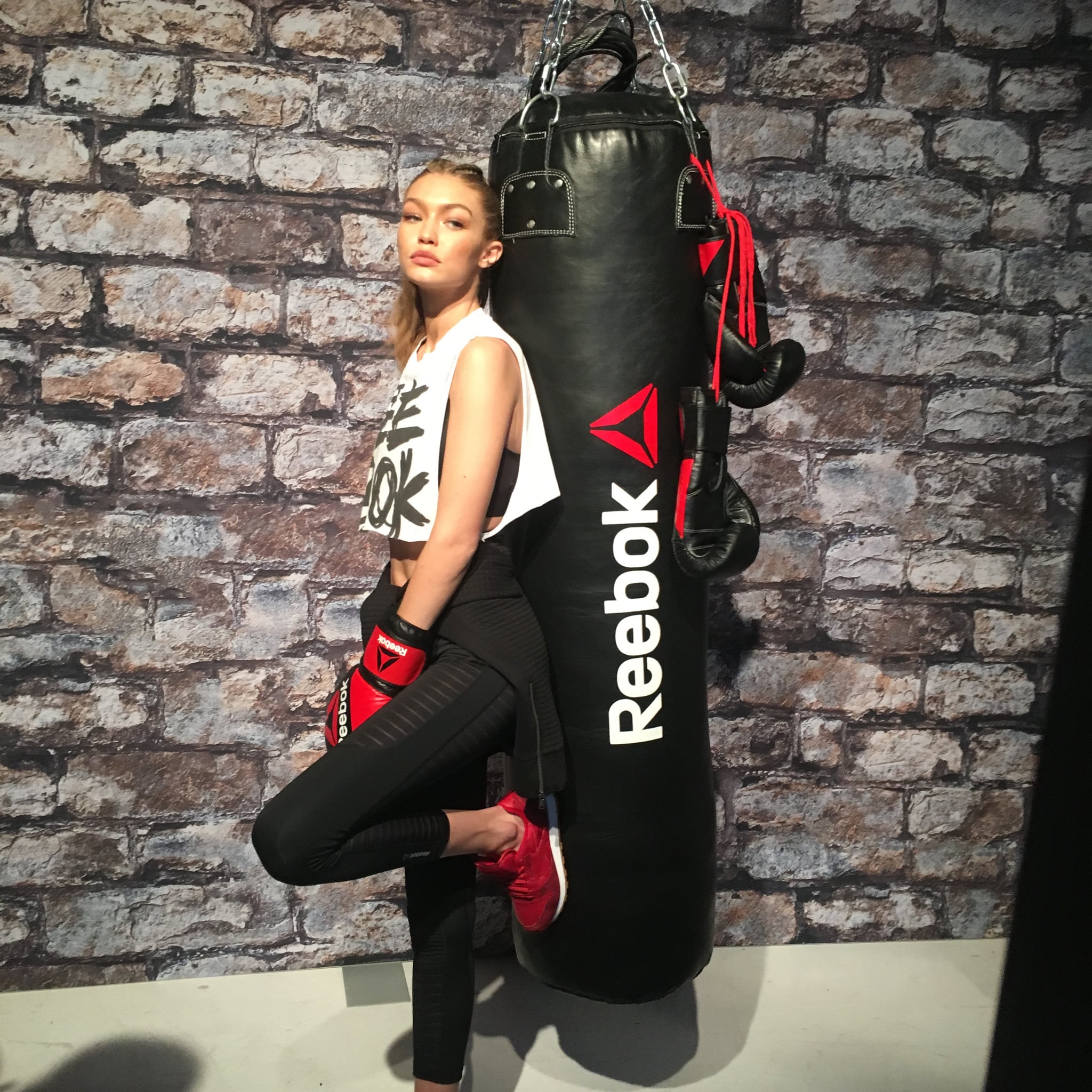 Growing up, my mom was constantly telling me "it's what's inside that counts," and I've been carrying that notion with me my entire life. But as the presence of social media permeates our modern-day lives, and airbrushed images have filtered our expectations, it's becoming harder and harder to stress the importance of internal beauty and strength. Gigi Hadid and Reebok are on a mission to change that, to inspire women to embrace their imperfections and simply be the best versions of themselves.
Now, I can confidently say that after hearing Gigi speak at the #PerfectNever revolution, my pre-social media beliefs have been restored. For Gigi, she's more often than not judged on her appearance as a reflection of who she is as a person, but as I said before, it's what's inside that counts. Gigi explained that her character and personality is way more important to her than how the photos from a shoot turned out.
As the 2016 model of the year and one of the most recognised faces in the entire world, Gigi has stunned in a countless number of fashion campaigns, but it's her work with fitness brands that has evoked major backlash. Many critics have said that these high-profile athletic brands should be using athletes instead of supermodels like Gigi as the face of their campaigns. But as a supermodel and the face of Reebok's #PerfectNever campaign, Gigi said she does not feel the need to defend this.
"If they can't see that the point of me being the face of a #PerfectNever campaign is because I'm trying to show that I'm not perfect . . . Then that sucks for you."
"I feel like the people that get it, get it and the people that don't, don't because they don't want to," Gigi said. "People see me and a lot of people that are in the public eye as these successful people and therefore there has to be something bad about them. They have to be a bitch, or they have to be hard to work with, or they have to be anorexic, or they have to be eating too much or whatever, they always have to find the bad thing. I try to focus on the positive people, and if they can't see that the point of me being the face of a #PerfectNever campaign is because I'm trying to show that I'm not perfect and the whole world thinks I'm perfect. You know what I mean? If you don't get that, then that sucks for you."
Seriously, it's Gigi's huge heart and internal values that attracted Reebok to her in the first place, and she shouldn't have to defend that to those who don't understand. Inga Stenta, senior director at Reebok, chimed in to explain even more why Reebok chose to align with such a positive and powerful woman like Gigi.
"From our perspective, we're working Gigi because of who she is," Inga said. "Yes, she happens to be a model, but it's her values and her message that she's delivering and the role (and role model) that she's playing for all of these women . . . And it's not about the pictures, it's about the person inside."
Gigi and the entire Reebok campaign are inspiring women to slam these filtered notions of perfection and instead focus on our individual selves, and how we can be the best version of ourselves by building each other up and not comparing our photos to someone else on the internet. For Gigi, she doesn't fight with the internet trolls because they don't know her, and they're judging her based on her appearance, which is never acceptable.
"I think, as you grow in this industry, a big, big, big thing is choosing your battles and realising you fight for what's important to you, and the people that don't agree sometimes don't deserve to understand," Gigi said on why she doesn't need to defend the backlash against models representing fitness brands. "That's why I try to only defend the things that I feel I really really need to, and if not, I hope the people just look for the best in other people and if they don't, then maybe that's just a reflection on themselves."
Image Source: POPSUGAR Photography