Ginger Carrot Detox Soup Recipe
Detox Deliciously: Ginger-Carrot Soup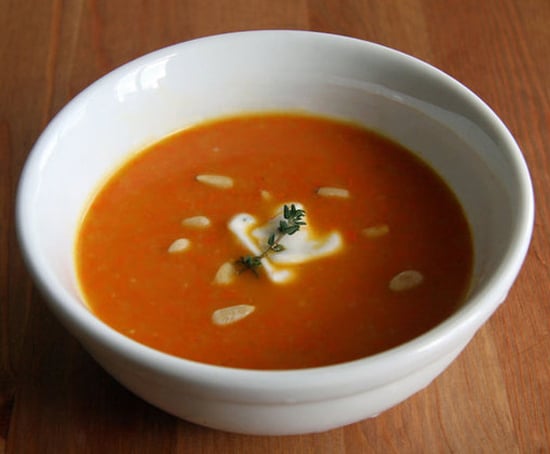 You may be surprised to learn that it's celebrity chef Guy Fieri who created this perfect bowl of soup fit for a delicious detox. This ginger-carrot soup is high in vitamin A, vitamin C, and manganese, which helps to aid in digestion. To top it all off, there's no cholesterol whatsoever in this tasty recipe! To up the detox power and offer a more robust flavour, I added an additional tablespoon of ginger to give the soup a brighter flavour. Ready to detox deliciously? Keep reading for the healthy and fresh soup recipe.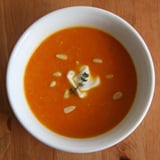 Ingredients
2 tablespoons extra-virgin olive oil
150 grams chopped sweet onion
sea salt
1 tablespoon minced garlic
2 tablespoons minced peeled ginger
900 grams carrots, peeled and chopped
1 medium russet potato, peeled and chopped
1450 mL low-sodium chicken or vegetable stock
35 grams pine nuts
360 grams plain low-fat Greek yoghurt
1 teaspoon honey
1 teaspoon minced fresh thyme
Freshly ground pepper
Directions
Combine the olive oil and onion in a casserole dish or heavy pot over medium-high heat. Sprinkle with 1/2 teaspoon salt and cook, stirring, 10 minutes, until just starting to caramelise.
Add the garlic and ginger and cook, stirring, 2 more minutes, being careful not to burn the mixture. Stir in the carrots, potato, and the chicken or vegetable stock. Bring to a simmer, cover, and cook until the carrots and potato are very tender, about 20 to 25 minutes. Keep warm.
Meanwhile, in a small sauté pan over high heat, lightly toast the pine nuts. Set aside to cool.
In a small bowl, combine the yoghurt, honey, thyme, and 1/2 teaspoon pepper.
Puree the soup with an immersion blender until very smooth (or puree in a regular blender in batches). Adjust the seasoning with salt and pepper and serve with a dollop of the yoghurt mixture and some pine nuts.
Makes 8 servings.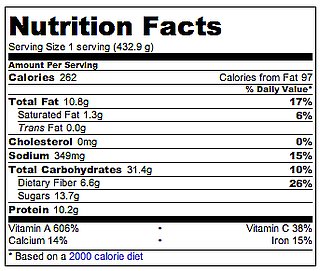 Information
Category

Soups/Stews
Nutrition
Calories per serving

262